Shalyn Ferdinand Career Highlights So Far!
Any iZombie fan here? If yes then, you probably know Shalyn Ferdinand, who is Canadian-born actress, from one of the episodes, 'Filleted to Res', of iZombie where she played the role of FG Soldier.
Though it has not been very long, the ambitious 'Shalyn' tried her hands on acting, don't underestimate her capability just yet.
Ferdinand Started Her Career From 2017
Source: AWS
It's hardly even three years the actress is in the entertainment world, but Ferdinand managed to prove her talents on acting.
The actress in one of the interviews stated she started her acting career since October of 2017.
Shalyn Started Her Career From a Short Drama
To be very precise, Shalyn kick-started her acting career from Canadian short drama, 'Mute the Film,' which was released on 19 October 2017.
Also See: 'See' Star Archie Madekwe Career Highlights - What Other Roles Has He Played?
The short film tells the story of Lucy, who is an art-loving teenager whose parents are adamant she should pursue law as a career despite her huge fascination towards art.
Ferdinand portrayed the character of Lucy's 'friend' in the short film, and this kind of gave her taste of acting.
Since then, Shalyn pursued to be part of the entertainment world as an actress despite her other interests initially.
Shalyn Never Looked Back Again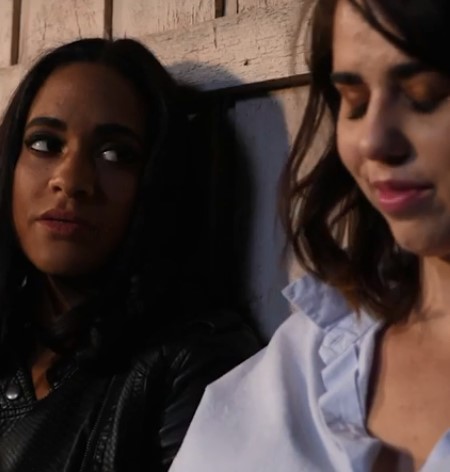 Shalyn is a promising actress.
Source: YouTube
Luckily, the actress on her journey to become a top star found support as she managed to bag appreciable roles.
The Canadian-born actress has appeared on TV series like 'iZombie' and 'Motherland: Fort Salem. Shalyn was also a part of short film 'Hacked' and a TV movie, 'Chronicle Mysteries: The Deep End.'
One of Shayn's Biggest Breakthrough is Apple's 'See'
It has been confirmed the actress is part of the Apple's epic show, 'See.' According to the officials, Ferdinand will make her appearance on three episodes, (Ep 5, 6 and 7).
This could be her most significant break on the TV scene, which promises to skyrocket her career in the coming days.
As many of you already know, 'See' is one of the Apple TV's premium contents. So we can expect a big fan following for the actress in the future.
Shalyn Initially Wanted to Be a Creator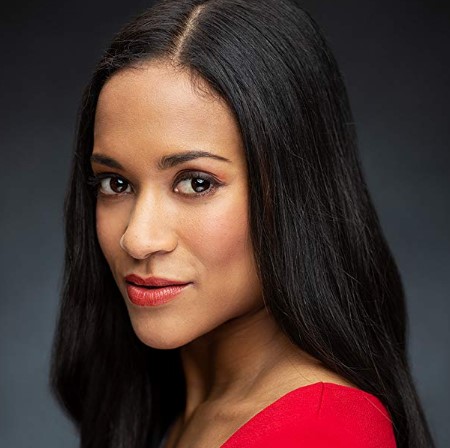 Shalyn wanted be a creator.
Source: iMDB
Shalyn never really hoped the show would try her hands in acting as her area of interest were always writing, directing and producing.
But call it irony, she liked being an actress when she played her first short drama, 'Mute.'
Shalyn, who is the daughter of Afro-Tobagonian and French-Italian mother, is formerly dancer and volleyball player and all-round athlete.
The actress could have turned to any profession, but she chose acting. Shalyn ending up as an actress has us believe, fate does exist.
-->