'See' Star Archie Madekwe Career Highlights - What Other Roles Has He Played?
Published Mon Sep 23 2019 By Sea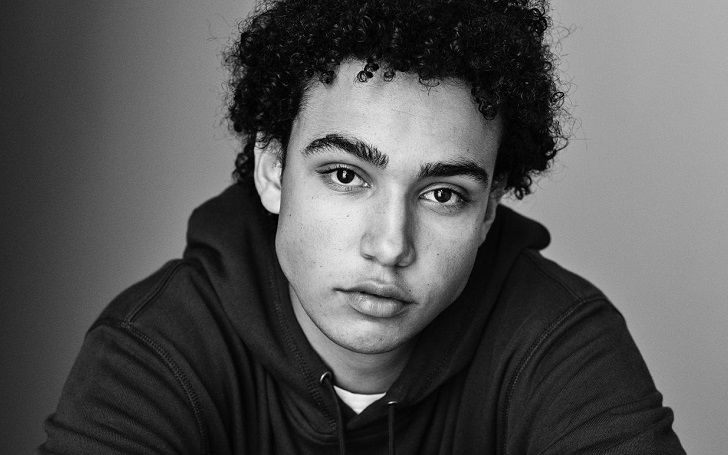 Archie Madekwe is a name that sounds familiar in the film industry. His name alone may not ring any bells, but when he stands beside Ashley Madekwe, we probably see why he made us scratch our heads.
Ashley is the older cousin of Archie, and while Ashley is an established actress since taking a leap towards the film industry in 1999, Archie's years are just the beginning. He entered the big screen only half a decade ago, but he's already made a name for himself. Now, there's something even bigger in the books for him.
All 10 Episodes of 'See' Features Archie One Way or Another
Apple TV+ is releasing the much-anticipated sci-fi drama 'See' at the start of November later this year, and Archie has a big shoe to fit in. He portrays 'Kofun', the grown-up version of one of the child characters who can actually see. That means he's going to be Jason Mamoa's son y'all! At least his character, Baba Voss' son. Kofun's sister is 'Haniwa' (played by Nesta Cooper).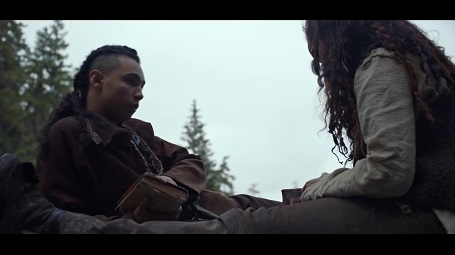 Archie is going to feature as Jason Mamoa's son!
Source: Apple TV+
As a little peek into the show, every character on it is unable to see, except the two newborns (Kofun being one of them) of 'Baba Voss' & 'Maghra' (Hera Hilmar). It is staged in "a future when the human race has lost the sense of sight" presumably due to a curse by some deity. When the twins are born, 'Queen Kane' (Sylvia Hoeks) looks to hunt them down for her own selfish reasons, and it turns into a war.
Like Many British Actors, Archie's Journey Began in Theaters and Ashley Was the Inspiration
Born in February 1995, Archie studied at the prestigious Brit School in Croydon, the London Academy of Music & Dramatic Art at the age of 14. The pique of his interest in theaters came at the age of nine when he saw Ashley on Roy William's play 'Little Sweet Thing'. Growing up mixed race (Nigerian, English and Swiss), she was the one he always looked up to.
Age 9 was the beginning of the interest in acting.
Source: Archie Madekwe, Instagram
During his time at the Brit school, he played parts on various classic plays like 'Stephano' on 'The Temptest', 'Cleon' on 'Pericles, Prince of Tyre' and as 'Thomas Cromwell' on 'Anne Boleyn'. Afterward in 2013, he worked with Paul Hart at the National Youth Theatre on the medieval tale 'Pope Joan' even if it was a minor role of 'Cardinal Thomas'. He again worked with Paul the next year (2014) for another play, 'Happy and Odd Jobs' as Adam and Dan, as part of the Ludlow Young Writer's Festival.
Most Significant Role Was 'Billy' on Edward Albee's 'The Goat, or Who is Sylvia?'
By 2017, the 24-year-old was already on the big screen as a movie/TV series actor. But he never left the theater and got a chance to work with the talented Edward Albee on his classic 'The Goat, or Who is Sylvia?' that year. When he was offered the role, he didn't have to think twice about it. His character, Billy's mother would be Sophie Okonedo, who he admired since he saw him on 'The Crucible' on Broadway a year before. The character of his father was played by Damian Lewis.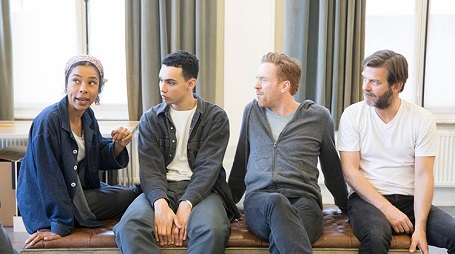 Archie got to act beside Sophie Okonedo, Damian Lewis and Ian Rickson in 2017.
Source: Johan Persson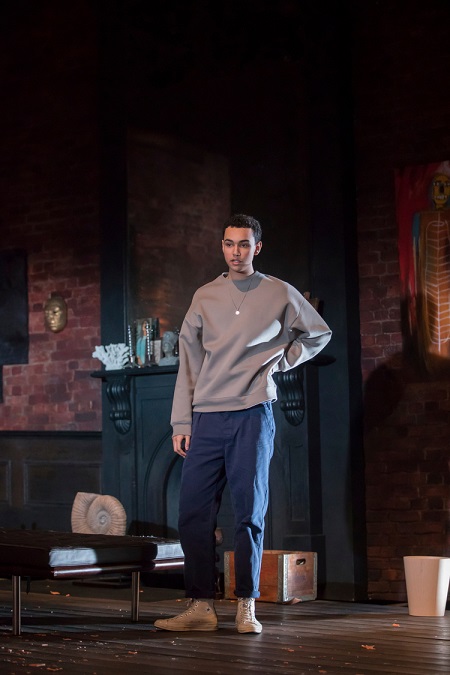 A scene from one of Archie's performances.
Source: Johan Persson
The play was premiered at the Theatre Royal Haymarket in London's West End since March 24. It previously won the Tony Award for Best Play back in 2002 among many others.
First On-Screen Appearance on the Classic BBC Drama 'Casualty' and Then Some
Archie was training at LAMDA (which Benedict Cumberbatch is the president of) in 2014 when got a minor role on one of the episodes of the long-running British TV drama 'Casualty' directed by Julie Edwards. The character for him was 'Benjamin Mason'. The next year, another minor role came for him on the 2015 comedy movie 'Legacy' as just a Kid. After that was 'Luca' on 'Fresh Meat' for two episodes in 2016.
2018 Was a Busy Time on TV for Archie Starting with 'Teen Spirit'
When 2018 rolled on, Archie was finding his feet more often on TV shows. A lead role of 'Luke' on Automatik Entertainment's musical drama, 'Teen Spirit', paved the way for the rising star that year. He had a recurring role of 'Jackson Bailey' on Slam Films' comedy series 'Hang Ups' and then a single appearance ('Eddy') on an episode of Amazon Prime's 'Informer'. He was already in the US around this year since he'd been preparing for it since the year before with his accents.
'Les Misérables' and 'Midsommar' Were Some More Hits Earlier This Year
2019 is also turning out to be a successful year for Archie as he is filming for 'See' right now. At the start of the year, he got a three-episode recurring role on BBC's TV adaptation of the classic novel by Victor Hugo, 'Les Misérables'. He portrays 'Courfeyrac', the third-in-command of the Les Amis de l'ABC.
Then came 'Les Misérables'...
Source: Archie Madekwe, Instagram
Then came the infamous modern horror/thriller movie, 'Midsommar', which was also a breakthrough for another British actress, Florence Pugh, who was deemed excellent by the critics. He played Simon who (spoilers!!!) does not make it till the ending.
'Voyagers', coming soon. That's Lily-Rose Depp with the bright red eyes!
Source: Archie Madekwe, Instagram
As 'See' is just around the corner, Archie is also preparing for another sci-fi movie, Neil Burger's 'Voyagers', still under production.
Stay tuned and connected for more content on Movies & TV Series on GlamourFame.
-->