Comedian Shane Gillis Made First Public Appearance Since SNL Firing
Published Fri Sep 20 2019 By Chester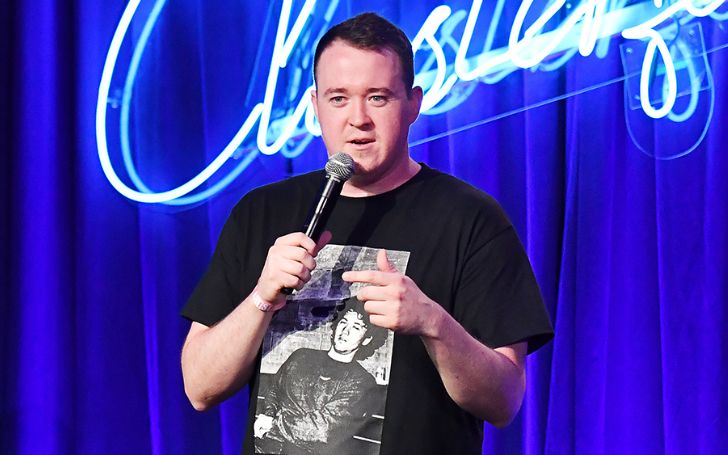 Comedian Shane Gillis made his first public appearance after being fired out of the SNL for racism Tweet.
If you are updated with the 'Saturday Night Live', then you might know the comedian star Shane Gillis who was fired from the show for cracking inappropriate jokes amid criticisms for being racist, homophobic and sexist.
Check out the exclusive Twitter post which made Shane fired from the show and accused of being an offender.
As per sources, Lorne Michaels who is the genius behind the long-running NBC comedy show is now looking for a new cast comedian to run the new season. Shane's inappropriate content made the entire channel seem offensive.
After the insulting hit, the channel members also had to deal with hefty problems. Cast members who were popular for portraying President Donald Trump and other guest stars who played different caricature were judged for performing abruptly.
After getting fired from the show, Gillis made his first-ever public appearance on comedy club at New York City where he performed an 11-minutes stand-up show.
Wearing a "Matt and Shane's Secret Podcast" hoodie, The 'Death to the World' star shared,
Everybody's been like, you can't say sh–t and not expect consequences. I'm fine with the consequences. I'm not arguing. F–ck it. But I do want everyone to know that I've been reading every one of my death threats in an Asian accent.
The podcaster shared, he had to go through several criticisms, and even life threats from the Asians community. The comedy artist has been dealing with lots of troubles after the controversial podcast.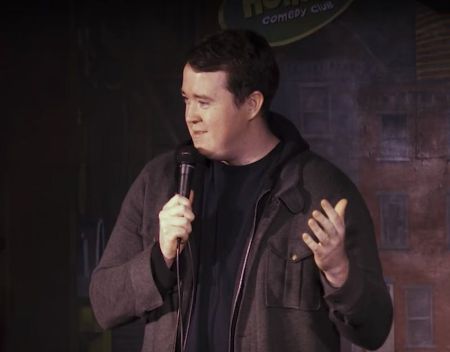 Canceled comic Shane Gillis won't be performing at Acme next month.
SOURCE: City Pages
After the show, The New York audience supported him with warm greetings and applauding as he arrived on the stage where fans cheered him taking his name energetically. The 31/32 -year-old actor shared,
It's funny to hear so many people these days be like, 'I'm not racist.' Are you sure? Being racist isn't a yes or no thing. It's not like you have it or you don't have it. Being racist is like being hungry. You're not right now but a cheeseburger could cut you off in traffic and you could get hungry real quick. You didn't even know you were hungry for that type of cheeseburger. The cheeseburger's not Asian in that joke.
On Thursday, Sep 12, it was announced Gillis will be joining the NBC 'sketch comedy' series with fellow comedian Bowen Yang and Chloe Fineman but cut off four days after the announcement. Gillis shared,
I'm a comedian who was funny enough to get SNL. That can't be taken away. Of course, I wanted an opportunity to prove myself at SNL, but I understand it would be too much of a distraction. I respect the decision they made. I'm honestly grateful for the opportunity. I was always a mad tv guy anyway.
It seems like the comedian is having a hard time in his career and we sure hope Gillis will get out of the way and has realized his mistakes. Hope to see him shine again and make people laugh without offending them.
Stay tuned and connected to find more Entertainment news of your beloved artist only on GlamourFame.
-->