Shannon Sharpe's Ex Wife-To-Be Katy Kellner - When did They Split Up?
Published Wed Oct 30 2019 By Travis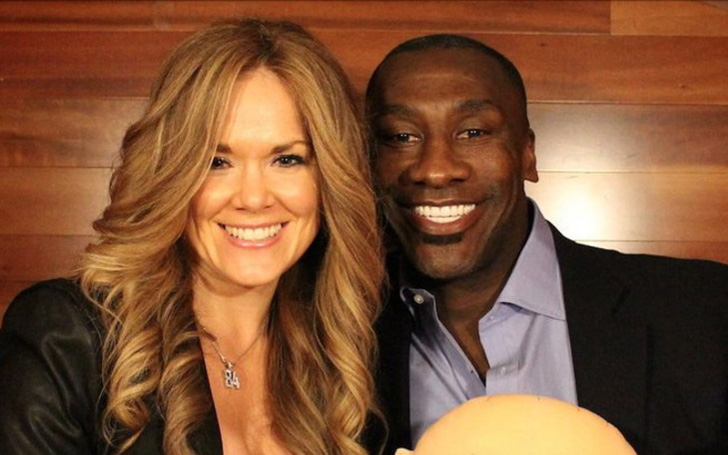 Where is Shannon Sharpe's Ex-fiancee Katy Kellner? Know her marital status.
Katy Kellner is a fitness instructor who works at the Float Fitness Studio and is also the senior master instructor at the cycle bar. Just looking at her, it is clear; the one thing she never misses in a day is the gym. As much as she is beautiful, she is equally buff and physically fit.
Katy was born in 1981 to her parents in Atlanta, where the early years of her childhood flew by. Not being a public figure, Katy is extremely protective of her personal and family life, but we do know she is a student of Elmhurst College, where she studied Arts and earned a degree in the field from the University.
After getting her Bachelor's degree, the fitness instructor made her way to Troy University in Alabama, where she studied Instructional Technology and obtained her Master's degree. She finished her Master's and moved back to Atlanta, where she started teaching in Fulton Public School. She stayed in the school for ten years and then decided to quit becoming an educator and started in her career as an instructor, and this was also the reason she met her then-fiance Shannon Sharpe.
Who is Shannon Sharpe?
Shannon Sharpe is a former NFL player who played for the Denver Broncos and the BaltimoreRavens in a career, which spanned 14 seasons. He played the tight end position for the team and is regarded as one of the greatest TE players play in the NFL.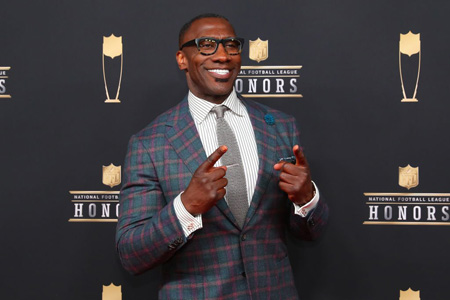 Shannon Sharpe is a retired American football tight end who played for Denver Broncos and Baltimore Ravens.
The player was inducted into the Pro Football Hall of Fame on 6 August 2011, and while playing for the Broncos and the Ravens, Shannon was able to win three Super Bowl titles. Sharpe finished his career with just over 10,000 receiving yards and 62 total touchdowns from a total of 815 career receptions.
Also See: Former NFL Star Shannon Sharpe - Full Details of His Relationship History!
After his career was over in the NFL, the athlete transitioned into TV, where he was the NFL analyst for CBS. He was there for a little period of time and then moved on to start the new Fox Sports channel FS1. Shannon and Skip Bayless co-host the show Skip and Shannon: Undisputed on the channel.
The Relationship Between Shannon Sharpe and Katy Kellner
It was in 2013, two years removed from Shannon getting inducted into the Pro Football Hall of Fame, the player met Katy while they were working out in the Thousand Oaks Gym. Shannon retired in 2004, and to this day, he maintains a well-toned body and their love for working out, and the gym was one of the things which helped them get close.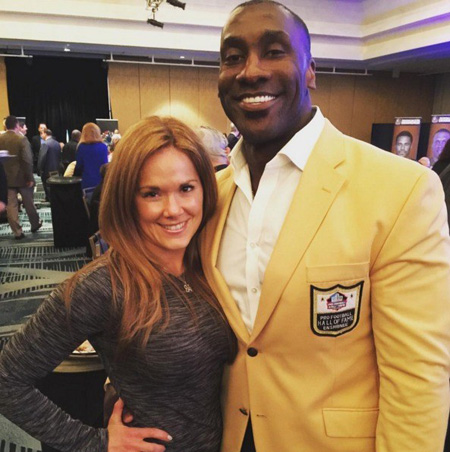 Shannon Sharpe and Katy Kellner were engaged and soon to be married not long ago.
At first, it was a simple semi-symbiotic relationship, which later blossomed into a full-blown romance. The love for keeping themselves fit was the reason they grew close and then fell in love. Shannon and Katy started dating, and after about two and a half years of dating, the couple decided it was time to make things official, and they got engaged in 2016.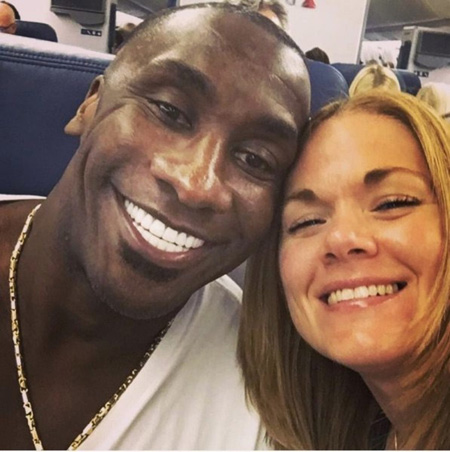 Shannon Sharpe and Katy Kellner got engaged in 2016.
Source: MTO News
They were living in bliss; it was a great match for them both. The couple loved each other, and the ring on her finger was the testament of Shannon's love and devotion towards Katy. But in life, everything does not turn out as you expect them to, and this was true in the case of Shannon and Katy.
Why did Shannon and Katy Split?
The couple was close, and they were getting ready to get married, but before she could walk down the aisle and they can share their vows, there was some complication in their relationship, and instead of tying the knot, the lovebirds called it quits.
Shannon Sharpe and his former partner Katy Kellner were together for around five years.
Soon after the couple split up, Katy uploaded a picture of herself showing a baby bump, and when people were calling it Shannon's kid, Katy removed the post and made her Instagram private. It was later revealed the father of the baby is Marlon Byrd, the man who runs the gym with Katy. Their son Jayden was born in December 2018.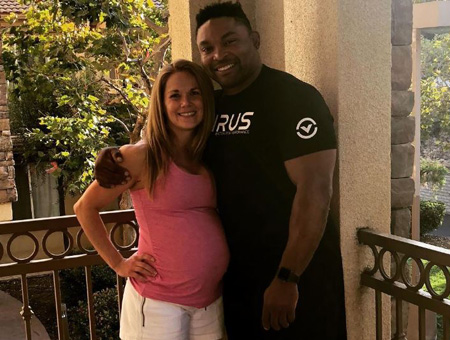 Marlon Byrd and Katy Kellner welcomed their first child together in December of 2018.
Source: Instagram
The reason for the split between Shannon and Katy is still a mystery, and neither the former NFL player nor the physical trainer is letting slip the reason for their split.
Katy Kellner is a fitness instructor who was once engaged to Hall of Famer Shannon Sharpe. Source: Katy Kellner's Instagram (@katy_kellner_castillo)
After parting ways, Kellner is now married to Luis Castillo. The husband and wife duo has a son too.
Before you leave, make sure to click on our Entertainment section for all the latest news and gossip about your favorite celebrities. Also, do not forget to visit Glamour Fame to be in the know of all the happenings in the world of show business.
-->