Did Shantel Jackson Undergo Plastic Surgery? Find Out all the Details Here
Published Tue Apr 27 2021 By Bran
Here's everything you need to know about the truth into the speculations regarding the plastic surgery of Shantel Jackson.
Shantel Jackson is probably one of the finest and popular Instagram personalities in recent times, with over a million followers. She has made a great name for herself with works as a model, actress, and also a businesswoman.
You would be surprised to know how the entrepreneur calls herself the inventor of ShoeGummi and the Lash Goddess of 'Fanci Goods.' In recent times, there have been soaring talks and rumors on whether Shantel Jackson had gone through plastic surgery or not. So, we bring you all the details here.
Shantel Jackson Did Go Through A Plastic Surgery
Well, it is no surprise that there are a lot of gossip and discussions on all the internet platforms, including Reddit, that say that Shantel Jackson went through plastic surgery.
Shantel Jackson went through plastic surgery to do a boob job.
Photo Source: Pinterest
We would like to break it to you that all the allegations and speculations against the charming model hold true. Judging by her pictures from the past and present, it is hard to go otherwise.
Recommended: Aubrey O'Day's Plastic Surgery, Did She Go Under the Knife?
Shantel never spoke much to discuss her plastic surgery to the public media, but people around her definitely spilled the beans. Her ex-boyfriend, who happens to be a legendary boxer, Floyd Mayweather, was one of them who holds a great number of credentials. Following their ugly break-up, considering how they were engaged as well, Floyd was publicly furious with his ex-fiancee.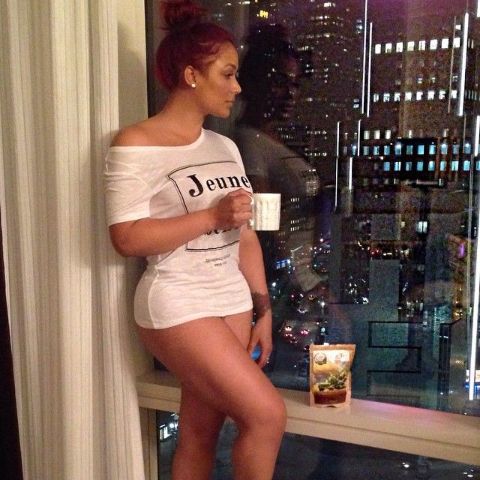 The ex-girlfriend of Floyd Mayweather, Shantel Jackson, is currently dating Nelly.
Photo Source: Pinterest
As per Mayweather's Instagram caption, in a throwback post, he wrote, 'Before all the plastic surgery I had to pay for. I'm a Indian giver. I want my money back, LOL.'
Shantel Jackson's Physical Changes Following Surgery
While we now know that Shantel Jackson went through plastic surgery, we bring you the changes that she went through in her body. As per several reports, the Instagram model got herself a boob job to make the pair of her breasts look a lot more attractive.
Jackson also got her nose altered, and there were a few tweaks here and there in her cheeks, chins, and lips, which make her look a lot more attractive.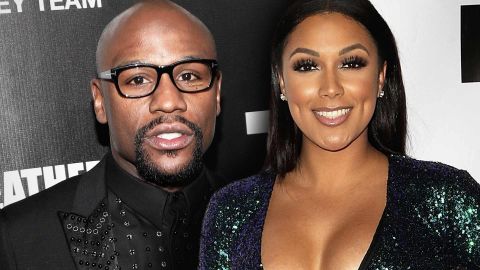 Shantel Jackson and Floyd Mayweather were engaged before breaking up.
Photo Source: The Blast
Shantel Jackson might have broken up with Floyd Mayweather, but the athlete also spilled the beans following their split-up that she went through another surgery to abort their twin babies.
Also See: Shantel Jackson Net Worth All The Details Here.
For more news and updates about your favorite stars, please stay connected with us at Glamour Fame.
-->