Sharon Stone Plastic Surgery: All Details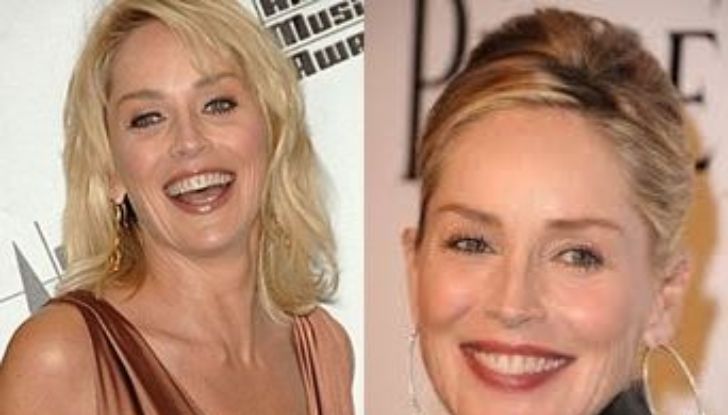 Has Sharon Stone Ever Went Under The Knife? Get All The Exclusive Facts Here!
Still stunning at 63, the actress saw the pinnacle of her career in the 1980s when she became a sex symbol with her erotic thrillers. Also a producer and a former acclaimed model, she has always been an intriguing figure in Hollywood.
Sharon Vonne Stone was born on March 10, 1958, to Dorothy Marie and Joseph William Stone. An academically gifted child, Sharon is said to have an IQ of 154.
Her victory in the Crawford County pageant paved her a road to showbiz. A remarkable 90s actress, Stone's alluring beauty and natural charisma are distinguished.
Don't Miss: Is Jamie Luner Married? Find All the Details Here
Like many in the industry, Stone too found herself caught up in plastic surgery allegations, but when she did reveal her side of the story, people were baffled. Continue reading to find out if the actress indeed underwent modifications or not.
Did Sharon Stone Undergo Plastic Surgery?
After suffering a fatal stroke that nearly took her life, Sharon released her memoir, where she revealed her Hollywood experiences, the close encounter with death, and the most shocking of it all, the time when she woke up to plastic surgery, she didn't ask for.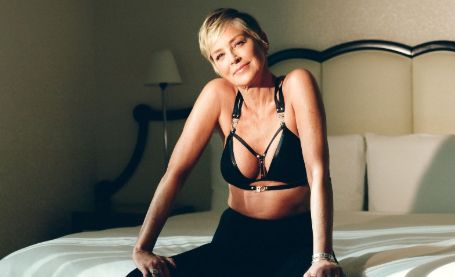 Sharon Stone says that she woke up to unsolicited breast implants in 2001. Photo Source: Free Press Journal
Sharon had gone under the knife to remove a benign but gigantic tumor from her breast, but the surgeon decided to give her full-cup size breast along with the tumor removal.
The "Basic Instinct" star was further horrified when she confronted the surgeon, whose response was that he thought she'd look better with bigger boobs.
Recommended: Is Holly Sonders Married? Find Out the Details of His Relationship Here
The dreadful experience took place the same year she suffered a deadly stroke. Stone also opened about the time and patience it took to recover from the physical and mental injury the whole thing left on her.
Sharon Stone opened up about getting facial fillers and anti-wrinkle treatment.
Photo source: The Guardian
While it took two years for her to heal, Sharon revealed that her face too suffered premature aging because of her deteriorating health. The actress, therefore, had to go through some facial filler and anti-wrinkle treatment on her doctor's recommendation.
The Beauty Of Living Twice: Sharon Stone!
Sharon's memoir "The beauty of living twice" spoke to people's hearts. The actress, in the memoir, looks at her life objectively and shares some harrowing incidents of her life.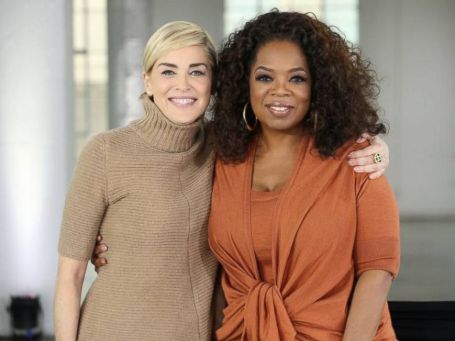 Sharon Stone revealed in her memoir that their maternal grandfather sexually abused her and her sister.
Photo Source: Abc News
Sharon had gone under the knife to remove a benign but gigantic tumor from her breast, but the surgeon decided to give her full-cup size breast along with the tumor removal.
Second, of the four children, Stone's story broke many hearts when she revealed that as a child, she and her sister were sexually harassed by their maternal grandfather, and the abuse only ended with his death.
Do Check: What is Sidney Starr's Net Worth? Find All the Details Here
The actress, now in her 60s, said she was coming to terms with her traumas and fears. Aside from the personal revelation, she also got candid about the bitter side of the fame and some unsurprising instances of sexism in Hollywood.
She further opines that she has lost patience with the patriarchal order everywhere and is no more tolerating the bias. Long-divorced and a single mother to 3 adopted sons, Sharon Stone says that she has had it with men and is no more dating.
Processing her years of pains and traumas, Sharon, in the Oprah Winfrey show, said, "I have learned to forgive the unforgivable," she writes. "My hope is that as I share my journey, you too will learn to do the same."
For more information and news on your favorite stars, stay connected to Glamourfame.
-->