Shia LaBeouf's Net Worth: How Rich is the Transformer Actor?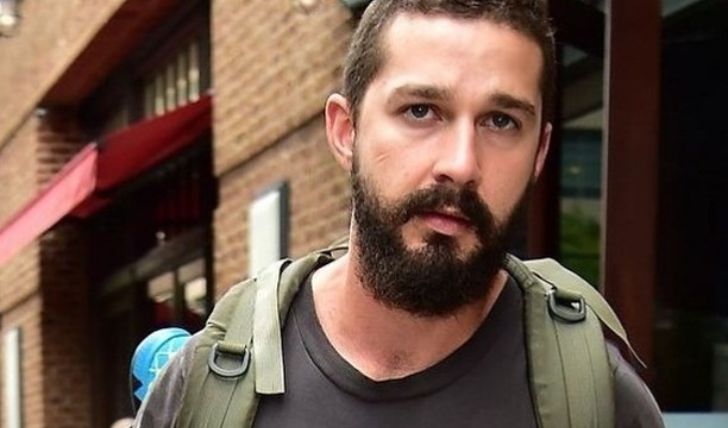 Inside Shia LaBeouf's career and net worth: The complete breakdown here!
Infamously known for his messy love life, actor Shia LaBeouf's career, however, has been adulated by a streak of successful flicks. The actor was only ten when he dived inside the entertainment industry as a stand-up comedian, but life has other plans. LaBeouf found attention as an actor after he starred in Disney's Even Stevens, a comedy series featuring Christy Carlson Romano and Nick Spang.
LaBeouf, 36, is a native of Los Angeles, California. After rising to fame with the Disney series, Shia had many roles in films like Holes, Constantine, a Keanu Reeves starrer, and A Guide to Recognizing Your Saints, but it was in 2007 when the actor broke through; Labeouf starred in the blockbuster thriller Disturbia. LaBeouf has since progressed to become an acclaimed performance artist and filmmaker.
What is Shia Labeouf's Net Worth?
According to Celebrity Net Worth, the 36-year-old actor has an estimated net worth of $25 million. LaBeouf's multi-faceted career has made him one of the most successful young stars, but even with a host of accolades like BAFTA, Emmy, and more under his belt, Shia couldn't save his career from a meltdown after sexual abuse and battery allegations surfaced against him in 2020.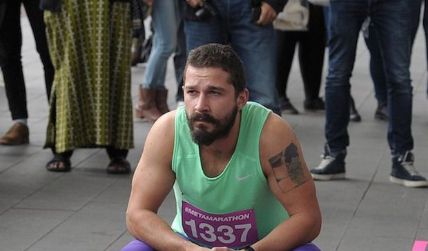 Shia rose to fame as a Disney child star.
Photo Source: Instagram
More erratic behavior, a brief hiatus, and stints in rehab cost him dearly. Shia was initially taped for Olivia Wilde's hotly-awaited Don't Worry Darling, now a Harry Styles starrer. Recent sources revealed the BAFTA winner didn't walk out of the project but was instead fired. LaBeouf's breakthrough film Disturbia was released fifteen years ago in 2007. With over $118 million in earnings against a budget of $20 million, the psychological thriller kicked off Shia's rep as a bankable actor.
Don't Miss: Who is Bader Shammas, Lindsay Lohan's Husband? Details on his Net Worth here.
LaBeouf cemented his newly-acquired fame with Transformer (2007), which grossed $709.7 million against $150 - $200 million. Indiana Jones and the Kingdom of the Crystal Skull (2008) was LaBeouf's second consecutive blockbuster to gross above $700 million. LaBeouf's career continued to ascend with Eagle Eye, a $178 million grosser, Wall Street: Money Never Sleeps, a $134 million grosser, and one of the highest-grossing films, Transformers: Revenge of the Fallen.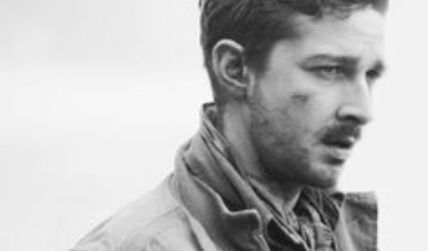 LaBeouf is an Emmy and BAFTA-winning actor.
Photo Source: Instagram
Most of LaBeouf's headlining flicks were as commercially successful as they were critically acclaimed. During his career peak in the 2000s, LaBeouf was often credited for pushing to take over as the new A-lister. While starring in the big-budgeted films, LaBeouf had gigs as a director for multiple MVs, including Cage's I Never Knew You and Kid Cudi's Marijuana.
Shia LaBeouf's Upcoming!
Once an actor in high demand, LaBeouf's career has taken a hard hit in recent years. Despite starring in some high-profile projects recently, fans won't see much of LaBeouf on the big screen in the upcoming year. The LA-born is currently gearing up to star in Italian-German biographical drama Padre Pio, which Labeouf hopes will redeem his profile.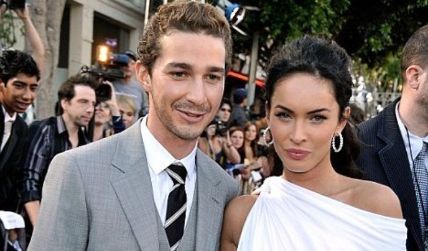 Labeouf is gearing up to star in 'Padre Pio.'
Photo Source: Instagram
Centered on the life of Italian priest Padre Pio, real name Francesco Forgione, the biographical drama will have LaBeouf portray the saint. "We're doing a film about Padre Pio; he is a monk from Puglia. It's set in Italy right after World War I. He's now a saint; he had stigmata," director Abel Ferrara said while confirming Shia's headlining role in his movie.
LaBeouf reveals Catholicism saved him when he was suicidal.
Source: Access
As fans hope for an offset effect of the upcoming film on Shia's career, the BAFTA winner asserts the project's impact; LaBeouf revealed he is now a catholic and a member of the Roman Catholic church. The bombshell revelation also included LaBeouf's struggle with mental health after the recent events. "I had a gun on the table. I was out of here," the Transformer actor said, adding, "I didn't want to be alive anymore when all this happened. Shame like I had never experienced before."
Recommended: Dr. Dre's Net Worth Revealed Amid Collaboration with Snoop Dogg.
The actor explains how studying for his upcoming role saved him. "It was seeing other people who have sinned beyond anything I could ever conceptualize also being found in Christ that made me feel like, 'Oh, that gives me hope," said the Disturbia actor. Padre Pio, which also stars Marco Leonardi, Salvatore Ruocco, and Luca Lionello, is set to hit the theatre later this year.
Why was Shia LaBeouf Fired from 'Don't Worry Darling?'
Booksmart director Wilde says she had to let Shia go from her highly-anticipated upcoming, Don't Worry Darling, for on-set safety. For those unaware, the Transformer actor was sued by his ex-girlfriend FKA Twigs for sexual battery and assault in December 2020. A similar accusation emerged from Shia's ex-girlfriend, stylist Karolyn Pho. The actor was subsequently fired from Netflix's Pieces of a Woman.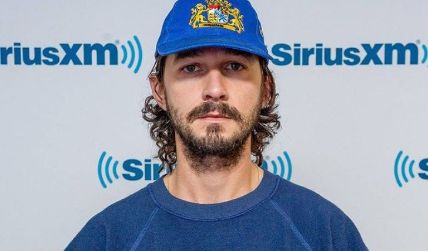 Shia denies being fired from Wilde's film.
Photo Source: Instagram
Explaining Shia's expulsion from her project, Wilde says, "I say this as someone who is such an admirer of his work: His process was not conducive to the ethos that I demand in my productions." Wilde adds, "He has a process that, in some ways, seems to require combative energy, and I don't personally believe that is conducive to the best performances." LaBeouf has, however, denied being fired. The actor shared he quit the project "due to lack of rehearsal time."
Stay connected to glamour fame for more.
-->