Dr. Dre's Net Worth Revealed Amid Collaboration with Snoop Dogg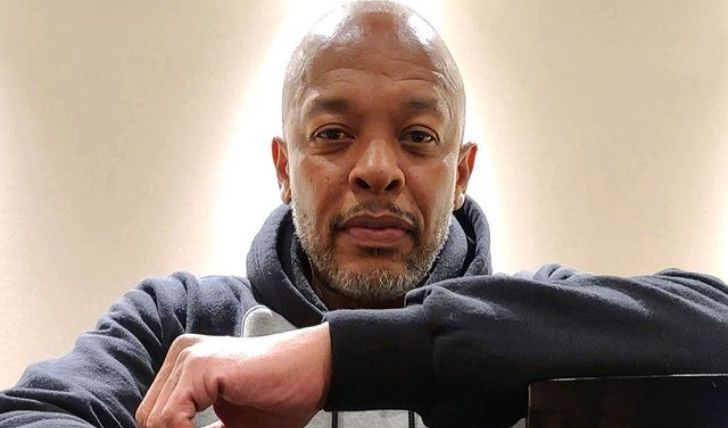 What is Dr. Dre's net worth? The complete breakdown here!
A rapper, actor, entrepreneur, and producer, Dr. Dre hit big in the 80s with the now-dissolved hip hop group N.W.A, widely regarded as the pioneers and populizers of the gangsta-rap genre. Propelled to disputed fame with their protest charged hitmakers like F*** the Police, Straight Outta Compton, Gangsta Gangsta, and more, Dr. Dre's career as a rapper and producer kicked off hand in hand. The rapper/producer has since sustained the title of a hip-hop heavyweight.
Born Andre Romelle Young on February 18, 1965, in Compton, California, Dre grew up in a musically-inclined household and a violence-infested neighborhood. His penchant for music grew larger as he navigated through his tumultuous life, and by his early 20s, Young had delved into his career as a DJ and an aspiring producer. Calling himself the "master of Mixology," Young adopted the eccentric moniker in the 80s.
What is Dr. Dre's Net Worth?
Until the last two years, Dr. Dre was thought to be hip-hop's first billionaire, but the rapper's messy divorce from his wife of 24 years, Nicole Young, revealed his fortune to be far off a billion. According to Celebrity Net Worth, the Compton-born mogul has an estimated net worth of $500 million, which puts Dre fourth on the list of the world's richest hip-hop artists after Kanye West, Jay-Z, and Diddy.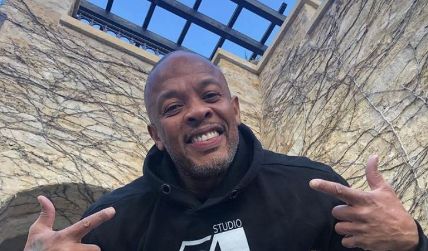 Dre is listed as the fourth wealthiest hip-hop artist.
Photo Source: Instagram
In 2018, Dre's net worth was estimated to be $800 million, but the fortune has since depleted staggeringly after his divorce with Nicole; the duo's divorce has been listed as one of the most expensive divorces of all time. Nicole, a former attorney, walked away with $100 million in settlement and millions more in goods and assets. The pair were married from 1996 to 2020.
Dre's co-founded Beat Electronics was sold to Apple in 2014.
Photo Source: Instagram
Dre's journey from rags to riches began alongside fellow artists like Eazy-E, Ice Cube, DJ Yella, Arabian Prince, and MC Ren, in the hip-hop group N.W.A, in the 80s. While working to bring hip-hop's gangsta-rap into the mainstream, Dre established two record companies, Death Row Records and Aftermath Entertainment, and launched a solo career for himself and other renowned artists like Snoop Dogg, the late Tupac Shakur, and Eminem.
Don't Miss: Mindy Kaling's Net Worth is Massive!
At its peak, Dre's Death Row Records, credited for releasing a slew of multi-platinum hip-hop albums, was raking an estimated $100 million a year. The iconic record label was sold to Dogg earlier this year for an undisclosed amount. Dre's earnings skyrocketed when he and executive Jimmy Iovine founded the revolutionary Beats Electronics in 2006. In 2014, Apple bought the company for $3 billion, following Dre and Lovine were endowed with executive roles.
Dr. Dre and Nicole Young's $100 million Divorce Settlement!
Once a thriving couple in the hip-hop industry, which lacks enduring love stories and is typically linked to hasty marriages and nasty divorces, Dr. Dre and Young's marriage came imploding in 2020. The pair had found love and gotten hitched after Nicole divorced her first husband, NBA player Sedale Threatt, with whom Young was married for four years.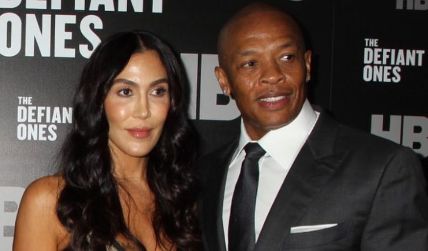 Young filed for divorce in 2020, after almost 24 years of marriage.
Photo Source: Instagram
After 24 years as a married couple and parents to two, Truice, 24, and Truly, 20. (Dre shares seven more with his ex-partners) Young filed for divorce in 2020, citing irreconcilable differences. The former attorney was initially seeking $2 million a month in spousal support but was instead rendered a temporary award of $293,306 a month.
Check Out: Who Is Anne Heche? What Is Her Net Worth?
The Grammy-winning rapper, 57, who was accused of physical abuse by his ex-partners while he was married to Nicole, faced similar claims from his estranged wife; Young accused the Let Me Ride crooner of two counts of assault. Dre refuted the claims counter-attacking Nicole of trying to escape their prenup agreement.
The music mogul agreed to pay $100 million in the divorce settlement. Source: Access
Dr. Dre was ultimately ordered to cough out a staggering amount in late 2021. Abiding by the court's order, the Beats founder agreed to pay his ex-wife $100 million, $50 million immediately and the remaining half after a year. Nicole was also endowed with the rights to the couple's multiple vehicles, jewelry, and accessories, which were estimated to be worth $15 million.
Dr. Dre, Eminem, and Snoop Dogg Reunites!
The ultimate rap superstars may or may not be working on a new collaboration. The speculation sparked when Eminem took to his social media to share a snap of the iconic trio in a studio. Sandwiched between Dre and Dogg, the Slim Shady crooner wrote, "just a few bros hanging out." Excited fans opined if the trio is working on Dre's long-in-work album Detox.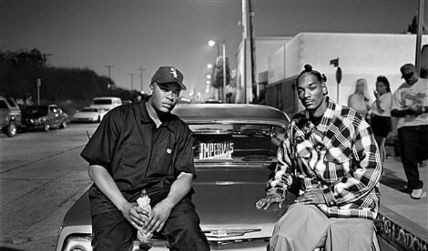 Snoop Dogg confirms his forthcoming project with Dre.
Photo Source: Instagram
While the hip-hop fans are still waiting for the official confirmation, the triple G.O.A.T collaboration is looking more feasible than ever after Snoop's revelation. "We're cooking up a little something," Dogg had said while dishing on a forthcoming project with Dr. Dre. He added, "It's been 30 years since we worked on a record, and we're doing something, we're working on something."
Recommended: What Is Mandy Moore's Net Worth?
Dr. Dre has worked extensively with Eminem and Dogg during their early surge to stardom. The anticipated project comes months after the trio shared the stage alongside Mary J. Blige, Kendrick Lamar, 50 Cent and Anderson.Paak for the 2022 Super Bowl halftime show at Los Angeles' SoFi Stadium.
Stay connected to glamour fame for more.
-->