Mindy Kaling's Net Worth is Massive!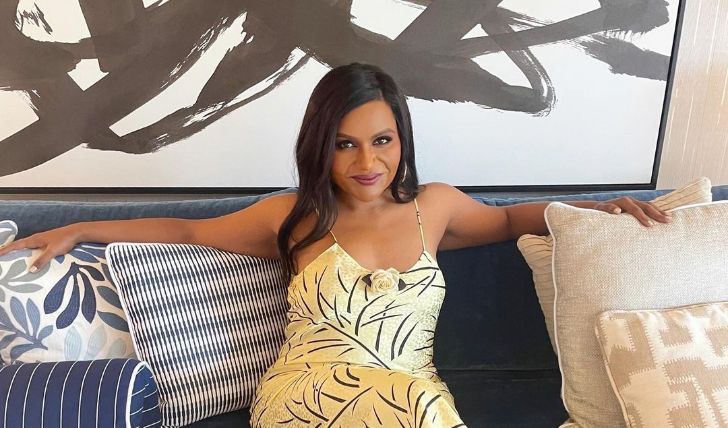 Inside Mindy Kaling's earnings and net worth: The complete breakdown here!
From starring as the bubbly, clueless Kelly Kapoor in the multiple-Emmy-winning sitcom The Office, and winning a Tony as the best producer for A Strange Loop, to creating the critically acclaimed Netflix series Never Have I Ever, Mindy Kaling has forever changed the generalized perception of Indian-originated actors in Hollywood, not to mention her transformative impacts on the showbiz itself.
Vera Mindy Chokalingam was born on June 24, 1979, in Cambridge, Massachusetts, to architect Avudaiappan Chokalingam and gynecologist Swati Chokalingam, who immigrated to the United States in 1979. Mindy's background may check the stereotypical traits of Indian-Americans, but the actress's life couldn't have been more different than her Indian counterparts.
What is Mindy Kaling's net worth?
Kaling's Kelly Kapoor is undoubtedly the character etched on Mindy's legion of fans. So, let's start with The Office, in which Mindy played Kelly for nine seasons. Mindy also often filled in as the writer and director on the successful series, and so did other cast members, including B.J Novak and Paul Lieberstein. Kaling's salary per episode stands at an estimated $150,000.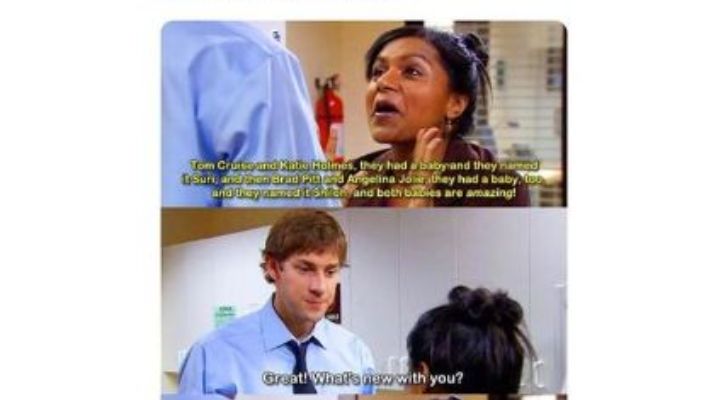 Mindy rose to fame playing the bubbly Kelly Kapoor in 'The Office.' Photo Source: Instagram
According to Celebrity Net Worth, The Office alum has an estimated net worth of $35 million. Aside from her flourishing acting career, Kaling's work as a writer, producer, director and comedian seemingly brings in a larger paycheck. Before breaking through with The Office in 2004, Mindy was juggling as an aspiring stand-up comedian and actor in off-Broadway.
Don't Miss: Who Is Patrick Mahomes' Brother, Jackson Mahomes? His Net Worth Revealed.
While starring in The Office, Kaling had roles in Curb Your Enthusiasm, The 40-Year-Old Virgin, and Unaccompanied Minors. Mindy's first starring role came in the 2009 fantasy action Night at the Museum: Battle of the Smithsonian, alongside Ben Stiller and Amy Adams. The movie grossed a staggering $413 million. Kaling's long stint in The Office pushed the actress to branch her career into other domains.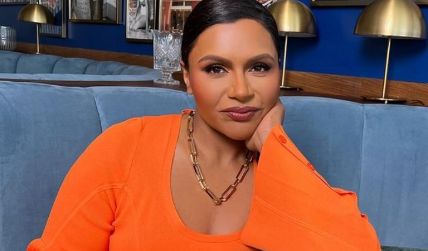 Kaling juggled three hats for 'The Mindy Project.'
Photo Source: Instagram
In 2011, the Massachusetts-born published her memoir Is Everyone Hanging Out Without Me? Which became a New York Times best-seller. Mindy has since published two more best-sellers, Why Not Me?, and Nothing Like I Imagined. Kaling juggled three hats for The Mindy Project, which she created, starred in, and produced. The television series ran successfully for six seasons.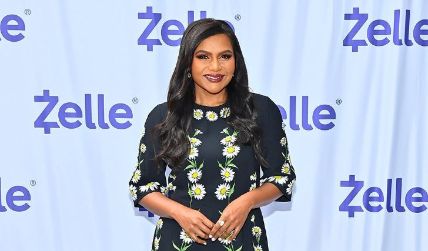 Kaling's recent credits include 'A Wrinkle in Time, Ocean's 8, and Never Have I Ever.'
Photo Source: Instagram
Kaling, 43, often cited as the pioneer of Indian-American actors in Hollywood, recently starred in A Wrinkle in Time, a $132.7 million grosser, and Ocean's 8, an all-female cast starrer, which grossed $297.8 million. Mindy created, and executive produced the teen hit Never Have I Ever on Netflix. The Maitreyi Ramakrishnan starrer has had two more seasons, with the final season on the way.
Mindy Kaling's upcoming!
In her hotly-anticipated upcoming project, Mindy is joining the ever-favorite Legally Blonde franchise. Kaling and her production company Kaling International are working on the upcoming Legally Blonde 3, where Kaling is once again donning her writer's hat with Brooklyn Nine-Nine's Dan Goor, also joining Mindy in her writing duties.
Mindy is co-writing 'Legally Blonde 3' with Dan Goor.
Source: Watch What Happens Live with Andy Cohen.
The original 2001 film that starred Reese Witherspoon had box office earnings of $141.8 million against a budget of $18 million. A sequel, Legally Blonde 2: Red, White & Blonde, premiered in 2003 and grossed over $124 million. Another spin-off of the franchise, Legally Blondes, was released in 2009, but it didn't star Reese in her iconic Elle Woods alter ego.
Check Out: What Is Mandy Moore's Net Worth?
The buzz around the upcoming installment is partly due to Reese's reprisal of the role after nearly two decades. The long-awaited project is, however, indefinitely delayed, although the tentative date currently stands sometime in 2023. "We don't want to be responsible for ruining what's basically Reese's Avengers franchise," Kaling had said while spewing one of the many fears about working in the installment.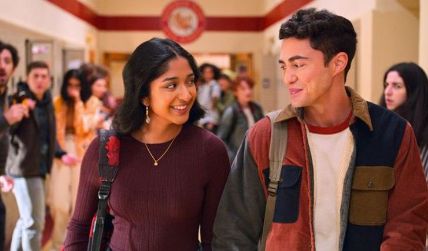 'Never Have I Ever's third season is out.
Photo Source: Instagram
Kaling has also joined hands with her counterpart Priyanka Chopra. The two best-known Indian-originated faces of Hollywood are reportedly working on a special project. As per sources, the undisclosed project is a romantic comedy and will have Crazy Rich Asians feel to it, but Indian.
Recommended: Who Is Anne Heche? What Is Her Net Worth?
"I have this movie with Priyanka Chopra, she's Punjabi Indian from India, and I'm an Indian American Bengali girl from the East Coast. It's so different, and that's what makes our dynamic so fun together," The Office star said. Kaling-created Never Have I Ever's third season premiered on Netflix on August 12, 2022, and the season has since been raking rave reviews, with publications calling the series a phenomenon.
Stay connected to glamour fame for more.
-->