Sia Went Unrecognized Around Walmart Paying for the Customers' Items Until Someone Did
Published Sun Dec 01 2019 By Sea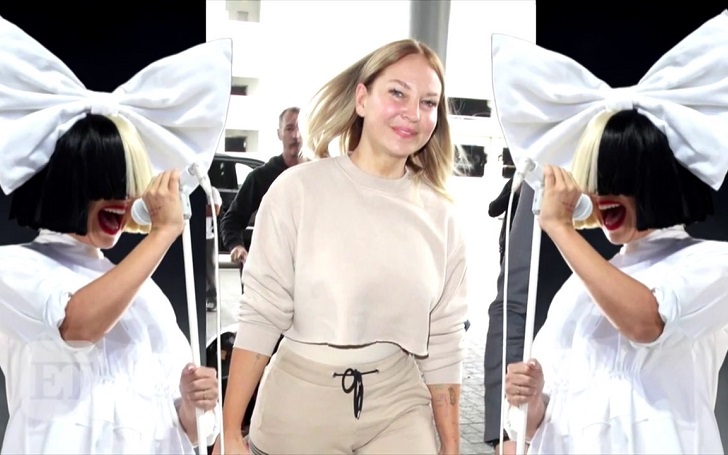 No one knew it was Sis who went around paying for people's goods, saying she won the lottery at Walmart, until one fan pointed her out.
A woman went to Walmart in Palm Springs, California, and started paying for other people's groceries and such, claiming to be doing it as a result of winning a lottery. No one thought she was crazy at all. Everyone was thankful of the woman. Little did they know, it was the singer Sia.
The problem with not recognizing Sia Furler (real name) was not that she was hiding her face. It was because she didn't (fans would know why). There are many reasons she hides her face in her performances and TV appearances (her issues in the 2000s). And that almost paid off at Walmart until one keen fan recognized her. Adri Buckles exclaimed her identity as soon as she realized Sia was paying for her groceries.
The 'Unstoppable' singer went from one register to another, asking 'Who's next?' and used her credit card to pay. One woman (clip above) bought a bouquet for her and gave her a hug. When asked why she was doing it, she said her name was SiSi and that she had just won the lottery.
There was no lottery, by the way. The Australian artist just wanted to give something to the community. Everyone there was absolutely thrilled. Check out some of the reactions.
The singer going around the neighborhood without covering her hair with her signature half-black, half-blonde wig is not that uncommon. But whenever she's on stage, she insists on wearing the wig. She prefers her identity to remain wig-ed.
Part of the reason she does that is to not get recognized and rushed in by hoards of fans in public, or perhaps by stalking journalists. The other part is her past. Fame can be too overwhelming sometimes for such a huge and inspirational singer. She's admitted to a dark past and how she emerged from the ashes by keeping a mystery after she almost gave up singing for good. Before 2010, she always appeared uncovered during her performances.
Watch: One of Sia's Many Underrated Old Songs Without the Wig
She had to be sober for that. We're glad she decided not to quit music to just be inspirational behind the scenes. She's mostly collaborating with other singers as she is more of a songwriter than a singer these days. Fact: She wrote 'Diamonds', sung by Rihanna, among others.
Stay tuned and connected for more Entertainment updates on GlamourFame.
-->