Sienna Mae Gomez and Jack Wright Rumor to be Dating, Detail About their Relationship
Published Wed Jan 26 2022 By pragya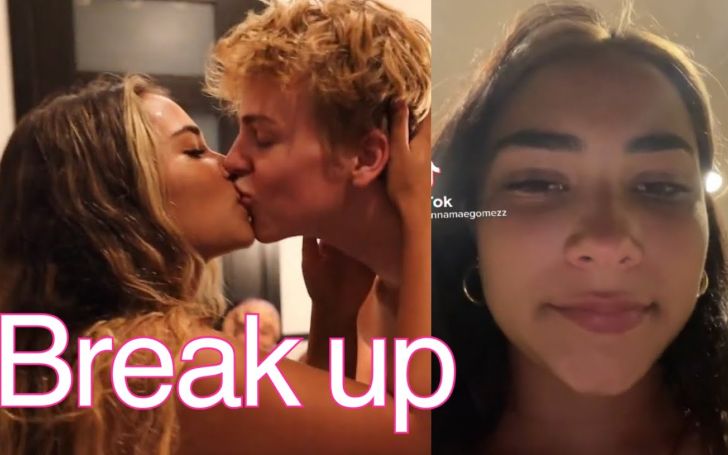 Sienna Mae Gomez And Jack Wright Are Rumored Dating After They Were Seen Being Cozing In The Videos!
Once, Sienna Mae Gomez and Jack Wright were the TikTok hottest couples. As they began dating, they started gathering a large fanbase for their relationship, which on the surface certainly seemed very wholesome as they often collaborated and made up new dances.
In May 2021, Popular TikToker Sienna was accused of sexually assaulting boyfriend Jack Wright by the Hype House member's friends in a series of tweets. On Sunday, May 30, 2021, Jack's best friends tweeted out that the situation was very much not what had been assumed by the tea accounts.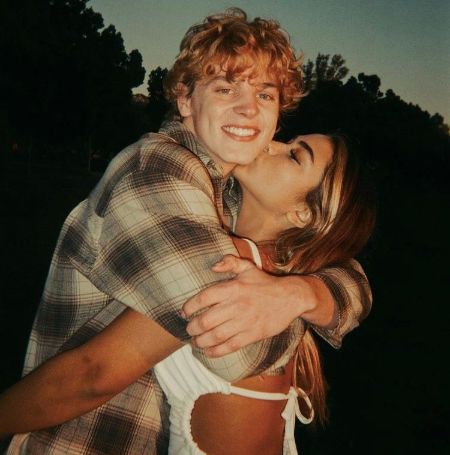 Sienna Mae Gomez and Jack Wright were the hottest couples on Tiktok.
Photo Source: The Tab
On Twitter, on May 31, 2021 — Mason (@MasonRizzo3) tweeted, "I struggle with seeing a girl getting praised after telling my best friend to kill himself and sexually assaulting him numerous times after he set boundaries and then repeatedly wonder why he doesn't like you back."
Recommended: Emma Roberts And Garrett Hedlund Split After Welcoming First Child Together!
"She also has a history of verbally abusing people in high school in LA. She prioritizes the growth of her platform rather than the positive message she represents herself as. Followers should not be an excuse to get away with abusive behavior. You guys all deserve to know the truth about her," he added.
As noted by Dexerto, on the same day, James Wright, Jack's brother, retweeted this and responded, "this is why 'I couldn't just let it go and stay out of it.'" He also retweeted another user who claimed Sienna used to body-shame other people.
James Wright uploaded a YouTube video explaining his ex-girlfriend Sienna Mae Gomiez's sexual assault on him during their relationship.
Meanwhile, at that time, neither Sienna herself has given any response, nor has Jack himself confirmed any details through their respective social media. But considering the demand from fans to know more, everyone was curious about both to speak out.
Also, Read More: Yazmin Oukhellou Confirms her Romance With Boyfriend Jake McLean, Detail About Their Relationship
Unfortunately, everything changed as of certain, and their fans got shocked after the video uploaded by Jack on January 21, 2022, through his own YouTube channel, captioning, ''What Sienna Mae Gomez Did To Me.''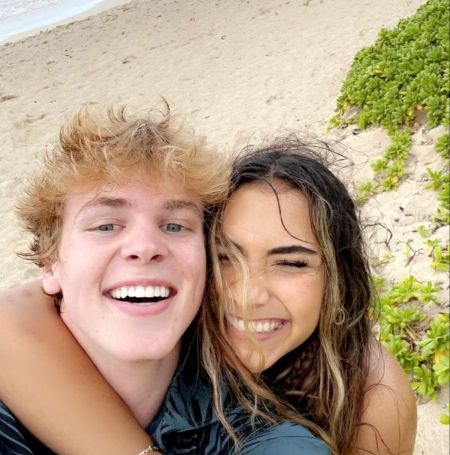 Jack Wright shared a snap with her beloved, Sienna Mae Gomez, on Instagram while they were dating.
Photo Source: Pinterest
Then, Influencer Sienna fired back after her ex-sweetheart, Jack, released a 17-minute video accusing her of sexual assault by claiming his allegations painted her as the 'loud, crazy, and overly sexualized' stereotype of young Latina women, as mentioned by Daily Mail.
Eighteen-year-old Sienna released an op-ed Saturday denying the allegations outlined in Wright's video, alleging he misconstrued several parts of their relationship while accusing him of 'Wright'ssl*t-shaming' her.
For more information on celebrity relationships and personal life updates, always remember Glamour Fame.
-->