Simon Cowell's Net Worth Revealed: All Details Here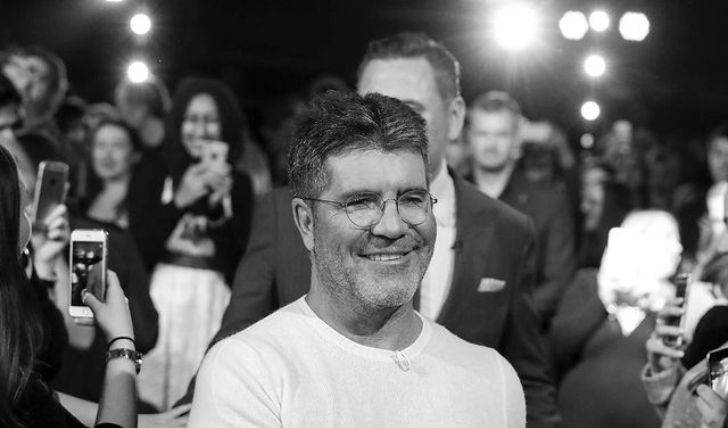 Inside Simon Cowell's staggering net worth and earnings: The complete breakdown here!
A staple in the television completion series, Simon Cowell is a personality who catapulted to become a household name thanks to the slew of reality series, including Britain's Got Talents, America's Got Talents and more. Cowell is also an entrepreneur, record executive, talent manager, and producer. Simon and his show The X Factor are credited for launching the popular band One Direction and Fifth Harmony.
Simon Phillip Cowell was born on October 7, 1959, in Lambeth, London, to a ballet dancer and a real estate agent. Before venturing into a career in the music business, Simon worked many odd jobs. The then-aspiring record executive found his big break when Robson Green and Jerome Flynn recorded the song Unchained Melody, which quickly reached number 1, with Cowell. As per Cowell, the duo made him his first million.
What is Simon Cowell's net worth?
Cowell is halfway through becoming a billionaire. In 2020, Forbes had listed him as the 35th wealthiest celebrity globally. Cowell's estimated net worth now stands at a staggering $600 million. As per Celebrity Net Worth, his diverse music ventures rake him a whopping $50 to $100 million annually. It is no secret that much of his wealth comes from judging and producing the widely-loved shows America's Got Talent, Britain's Got Talent, and The X-Factor.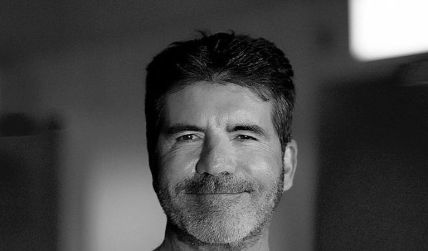 Cowell was listed as the 35th wealthiest celebrity in 2020.
Photo Source: Instagram
Cowell's real work in the music started after he worked his way up in his father's company, EMI Music Publishing, and then left the company to find his label E&S Music. Simon's reputation as an overcritical judge came through when he was appointed a judge on the English competition series Pop Idol, which paved him the coveted spot on American Idol, where his estimated salary was $33 million per season. Cowell remained in the show until 2010.
Don't Miss: What is Anneliese Judge's Net Worth? Exclusive Details Here.
During his long streak on American Idol, Cowell also formed Syco Entertainment, which launched One Direction, Little Mix, Leona Lewis, and Susan Boyle. The music mogul created The X Factor under his entertainment company for ITV in 2004, and the music competition ran successfully for 15 seasons. Cowell also went on to launch the talent show Got Talent, named the most successful reality TV format by Guinness World Records.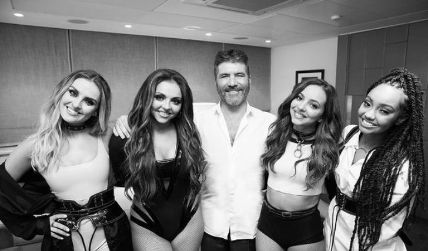 Simon is the mind behind the successful entertainment company Syco Entertainment.
Photo Source: Instagram
In 2020 Forbes estimated Simon's earnings during the pandemic period to be a whopping $51 million. While the magazine cited Cowell's primary sources to be the multiple competing shows, it also credited Cowell for doing his part in aiding the needy during the lockdown. Cowell, 62, a patron of Together for Short Lives, reportedly donated more than $1.5 million to Feeding America and Feeding Britain.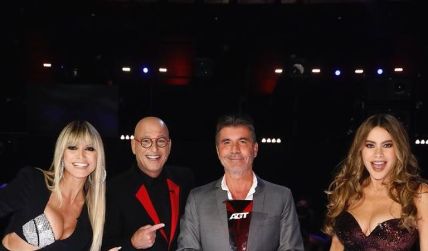 The music mogul donated more than $1.5 million during the pandemic. Photo Source: Instagram
Cowell's earliest estate purchase was an $8 million mansion in Beverly Hills, which he reportedly sold for $25 million in 2020. The music mogul's staggering fortune is also reflected in his expansive real estate possession. Simon bought a $24 million ocean-facing home in Malibu in 2017. He also owns a $15.5 million mansion in London's Holland Park.
Is Simon Cowell producing new shows for Netflix?
After his decades-long partnership with ITV, Cowell is reportedly switching his unrevealed brainchild to the streaming giant Netflix. The X Factor creator is in talks with Netflix to launch new talent shows on the platform. "Simon is moving with the times and thinks that his formats could work for Netflix," a source said, adding, "he wants to move with the times and see what Netflix think of some of their new TV ideas."
Cowell is engaged to socialite Lauren Silverman.
Source: Page Six
The news came soon after Simon announced his departure from Syco Label in 2020. Sources then reported that the mogul wanted to shift his focus on his TV company Syco Entertainment. "Leaving it now makes sense because he can instead focus on his Got Talent shows, as those are his money-makers now," the source explained.
Recommended: How Much is Jalen Ramsey's Net Worth? Here is the Complete Breakdown of Earnings.
It is still a little early to confine Cowell's deal with Netflix, but insiders say the progress is in development. "It's early days, but "it's all very exciting. Simon is an ideas man and loves when his team comes up with wacky new ideas. And they think Netflix could be the perfect home for some of their ideas," said the insider. Cowell, who's engaged to Lauren Silverman, recently announced his wedding plans. Simon's Britain's Got Talents is back on ITV for its 15th season.
Stay connected to glamour fame for more.
-->