Simon Cowell Opens Up About Planning His Wedding to fiancée Lauren Silverman: "I am Planning It All"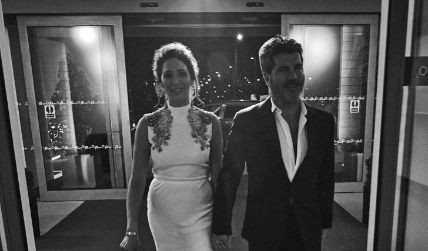 Simon Cowell explains why he is planning "all" his wedding to Lauren Silverman: Inside the couple's relationship!
Simon Cowell has a surprise up his sleeve for his fiancée Lauren Silverman, fans and everyone invited to his upcoming wedding. The America's Got Talent judge got candid with the English newspaper The Sun recently and spilled some beans on his forthcoming nuptials to Silverman, to who he got engaged early this year.
Simon Phillip Cowell, 62, is an English television personality, entrepreneur, and record executive. He is best known for his shrewd stance on the reality competition series The X Factor UK, Britain's Got Talent, and America's Got Talent. His soon-to-be wife, Silverman, is an entrepreneur and a socialite. She is the daughter of Steven Davies and Carole Davies. The couple shares an eight-year-old son, and Simon is also a bonus father to Silverman's 18-year old son from her previous relationship.
What did Simon Cowell say about his wedding plans?
The music mogul proposed to his longtime girlfriend Silver earlier this year and called the engagement "the right thing to do." Cowell says he decided to get married because he can't imagine himself with anyone else. "The idea of going out on a first date now is too weird," said Cowell, who cites his parents' marriage as an inspiration and an example he must walk into. In a recent conversation with The Sun, Cowell reveals his plans for their wedding.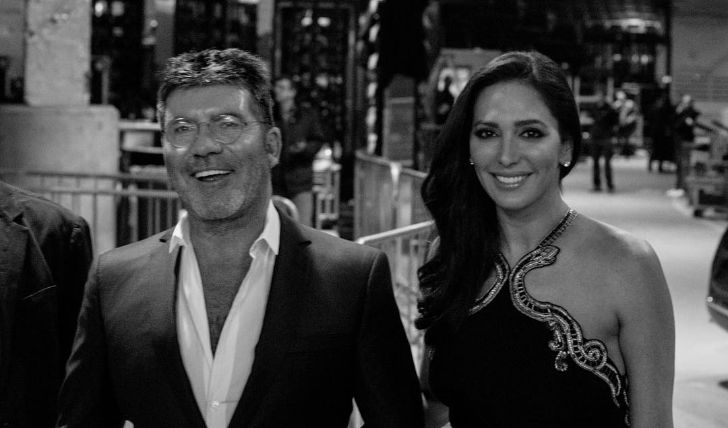 Simon explains why he is ready to settle down with Lauren.
Photo Source: Instagram
You will think, like most men, Simon will exclude himself from devising the wedding and leave it up to the bride's liking or at least a ghastly wedding planner, but no, Simon emphasizes, he is taking the lead here and explains why. "I am planning it all; otherwise, I know what will happen," shared the music executive, adding, "there will be 600 people, and it'll get out of control, like my 50th birthday party."
Don't Miss: Who Is Mark Wahlberg's Wife Rhea Durham? Inside their Relationship.
"No one knows when it will be. That'll be a surprise, even for Lauren," said Cowell. The reality series judge says he doesn't want to go through the typical hassles of planning a wedding. The couple, who have been dating for over 13 years, got engaged during their recent getaway to Barbados. An insider said the music mogul got down on his knees and proposed to his 44 years old socialite girlfriend in front of their 8-year-old son.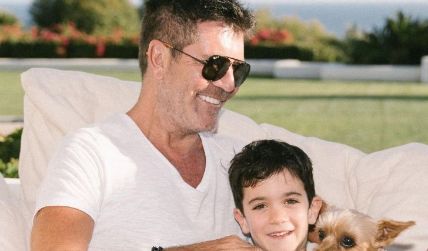 Cowell proposed to Lauren in front of their 8-year-old son Eric.
Photo Source: Instagram
"It was super sweet. They're good together, an insider said about the duo's beach engagement. For the 62-year-old record executive proposing to Lauren was the ultimate thing. Simon says their son Eric was another reason he is willing to settle down. "As he ( Eric) gets older, he will be asked more and more about his parents, and I thought it was the right thing to do for him," Cowell told The Sun.
Inside Simon Cowell and Lauren Silverman's relationship!
As Cowell and Silverman gear up to spend their life together as husband and wife, fans can't help but remember the pair's scandalous beginning. Silverman was still married to her then-husband, businessman Andrew Silverman; also Simon's then-close friend, when the Britain's Got Talent judge and Lauren started an illicit affair.
Simon started dating Lauren while she was still married to Andrew Silverman.
Source: ABC News
Cowell met Silverman at Barbados' Sandy Lane resort in 2004 and was instantly taken by her. Several sources claimed the music mogul developed a crush on his friend's wife while pursuing romantic relationships with other women, including Terri Seymour and makeup artist Mezhgan Hussainy, with whom he was engaged from 2010 to 2011.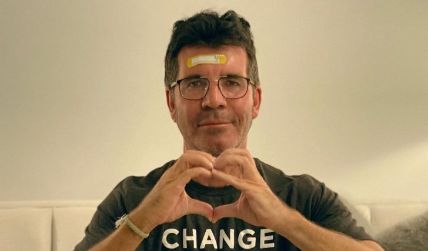 Cowell was briefly engaged to makeup artist Mezhgan Hussainy.
Photo Source: Instagram
Cowell and Silverman were propelled to make their affair public when the socialite got pregnant with Eric in 2013. The couple's wicked relationship came to unloose when Andrew filed for an at-fault divorce, citing his wife's adultery as the reason, in July 2013. Lauren, who shared her son Adam with Andrew, gave birth to Simon'swife's heir Eric in February 2014, and the couple continued with their romantic, albeit low-key relationship.
Recommended: How long has Nick Lachey been Married to Vanessa? Details About their Relationship.
Stay connected to glamour fame for more.
-->