Who Is Mark Wahlberg's Wife, Rhea Durham? Inside their Relationship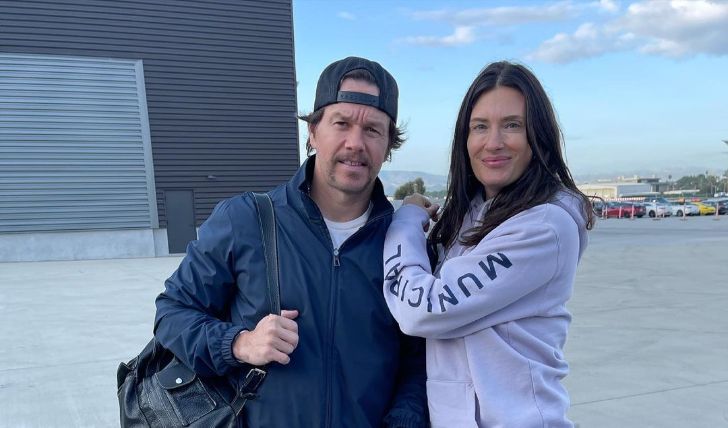 Inside Mark Wahlberg's marriage with Rhea Durham: All details here!
Best known for his roles in The Perfect Storm, Planet of the Apes, The Italian Jobs, and The Departed, Mark Wahlberg is an actor, producer, businessman, and former rapper. Wahlberg has starred in a myriad of blockbusters since the onset of his career in 1989 and has also produced many of them. The A-lister hence boasts a striking net worth to his name; details here. As the news of Mark's possible departure from Hollywood hits the headlines, fans have been curious about the actor's life off-screen.
Mark Robert Michael Wahlberg was born on June 5, 1971, in Boston, Massachusetts. He is the youngest of the nine children his parents had, including rapper Robert and Donnie Wahlberg, after whom he ventured into music but instead found his calling in acting. Outside of his stellar repertoire in Hollywood, Mark is a doting husband to model Rhea Durham and a loving father to their four kids.
Who is Mark Wahlberg's wife?
Wahlberg is a one-woman man. The actor has been married to model Rhea Durham since 2009, but the couple's relationship didn't transpire the typical way. Before finally tying the knots in 2009, Wahlberg and Rhea dated for nearly nine years, during which they welcomed their four kids. Mark's relationship with Durham came to light when the actor was already inundated with massive attention, having starred in some blockbusters like The Perfect Storm and The Planet of the Apes.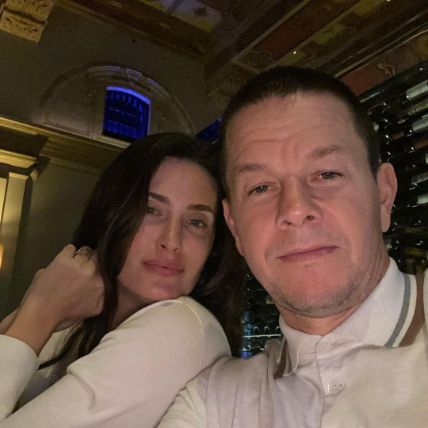 Durham is a former model and has been featured in many magazines. Photo Source: Instagram
Before Durham, Wahlberg didn't indulge in any public romances but did spark rumors with a few, including Jordana Brewster, Jessica Alba, and Frida Andersson. Although Wahlberg is the bigger star between the two, with countless movies and business credits to his name, Durham is also an established celebrity in her own right. Rhea, 43, is a native of Lakeland, Florida. She has been featured in several magazines like Vogue, Elle, and Marie Claire.
Don't Miss: How long has Nick Lachey been Married to Vanessa? Details About their Relationship.
Rhea even graced the Victoria's Secret's runaway in 2000 and 2001 and showed her acting chops in the sitcom Spin City in 2001. After starting a romantic relationship with Mark, Durham gave birth to their first child, Ella Rae, in 2003, Michael, in 2006, Brendan Joseph in 2008, and Grace Margaret a year after their wedding in 2010. Durham has a handbag line named after her firstborn.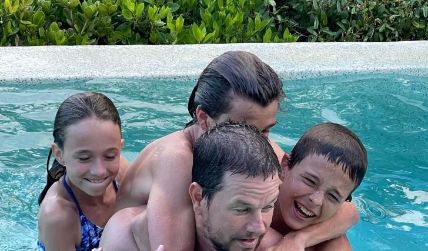 Mark and Rhea dated for nine years before finally tying the knots in 2009.
Photo Source: Instagram
Durham, a Baptist Protestantism, converted to Catholicism before her marriage to Wahlberg. The pair tied the knots in an intimate ceremony with only close friends and family in attendance at a Catholic church in Beverly Hills. The model has since been more focused on tending to her family. "I love the traditions of family and home. Babies, kids, holidays — that's what I'm good at," the mother of four once told People.
Is Mark Wahlberg leaving Hollywood?
The Perfect Storm actor may be planning retirement or a hiatus soon; while the departure date isn't known, we sure know the reason behind. During his latest interview with Entertainment Tonight, where the actor was promoting his upcoming film Father Stu, Mark explained how it's getting harder for him to be away for long due to work. The Oscar-nominated then went on to reveal how he might take retirement "sooner than later."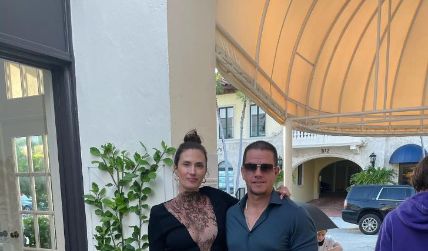 Mark says leaving his family behind for work is getting harder for him. Photo Source: Instagram
Wahlberg is the third A-lister this month to talk about retirement, after Jim Carrey and Bruce Willis. Wahlberg says it's not easy for him to leave behind his family; hence the actor is considering spending the next phase of life with his dear ones. "It's gotta be something special to really bring me, you know, to leave home, to leave those guys behind," Mark tells ET. He adds, "because it's the biggest sacrifice in the making for sure."
Mark lists his Beverly Hills mansion for sale.
Source: Daily Blast Live
Wahlberg's possible retirement became even more probable when the actor recently listed his longtime Beverly Hills estate for $87.5 million. But ardent fans needn't be worried as the actor isn't letting go of his acting career immediately. Wahlberg says he'll take his leave after delivering more meaningful roles. "I definitely want to focus on making more. I wouldn't say necessarily just faith-based content but things that will help people," said the actor.
Recommended: Is Ezra Miller Dating? Learn ' The Flash' Actor's Dating History.
Stay connected to glamour fame for more.
-->