Simon Pegg Believes Star Trek Big Screen Productions Should Be More Restrained
Published Fri May 29 2020 By Eden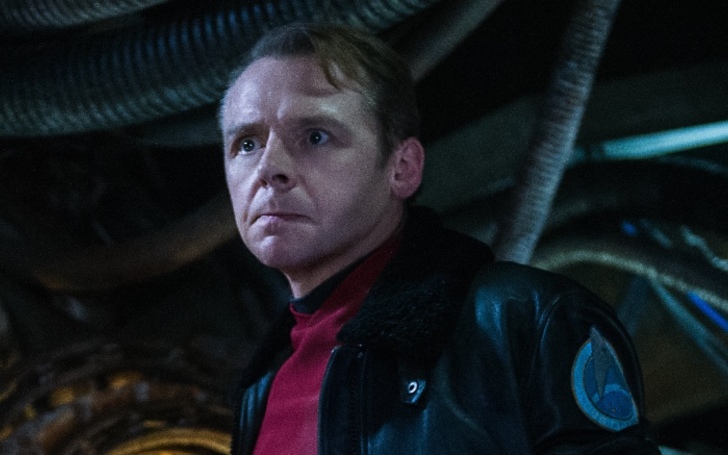 Simon Pegg's got some ideas about Star Trek movies.
While Star Trek on small screens is moving to greater heights, with new series being unveiled all the time, the franchise's movies have pretty much halted. It's been four years since Star Trek Beyond was released, and while there are plans for Star Trek 4, Paramount isn't eager to hurry it into development.
Clearly, the company is contemplating what next to do with the franchise in the big screens. They might have to ask Scotty himself, Simon Pegg, though, since he's got some smart suggestions.
Watch: Tom Hanks & Simon Pegg test their Star Trek knowledge | The Graham Norton Show - BBC
Pegg talked to Collider about his newest film 'Inheritance' and gave his honest opinions about the direction Trek should strive for on the big screen when inquired about it.
We all know Beyond failed to gross in the manner Paramount had hoped for, and Pegg believes it's mostly because of the fact that Trek is just more "niche" than, say, the MCU. That's why the actor reckons the studio should recognize it and knock it down a level.
I think Star Trek is just a little bit more niche, so it isn't gonna hit those kind of numbers. So yes, the obvious thing to do would be to not go for that massive spectacle, go for something a little bit more restrained in the vein of the original series.
Despite the success of the 2009 reboot, several fans have always expressed their displeasure towards Star Trek receiving blockbuster treatment, feeling it's going against the experience of the TV series. If the movies are not making enough to justify high budgets, then perhaps it would be best to reduce the cost and focus on targeting a smaller but still wider audience.
You Might Like: Here are the 3 Big Revelations From Spock's Long-Awaited Debut on Star Trek: Discovery
"Yes, that would be a brilliant thing to do, and I'm sure it probably has been discussed," said Pegg. "But who knows. I don't know. It is one of those frustrating questions 'cause I wish I had more to say about it. I totally agree with you I think that would be something you specialize a little bit more."
Check Out: Star Trek (2009) Official Trailer - Chris Pine, Eric Bana, Zoe Saldana Movie HD
Last fall, Fargo's Noah Hawley had been hired to write and direct Star Trek 4. Given his profile, he's not really the person you hand the keys to create a massive blockbuster, so probably Paramount is thinking about doing just as Pegg is proposing anyway, and developing a Star Trek film that's less stylish and more artful.
It remains to be seen, though, if the older cast will return for the venture, or they will opt to pair this new approach with a new squad, which is another matter altogether.
Visit Glamour Fame for more interesting news of your favorite movies.
-->