Here are the 3 Big Revelations From Spock's Long-Awaited Debut on Star Trek: Discovery
Published Mon Mar 04 2019 By David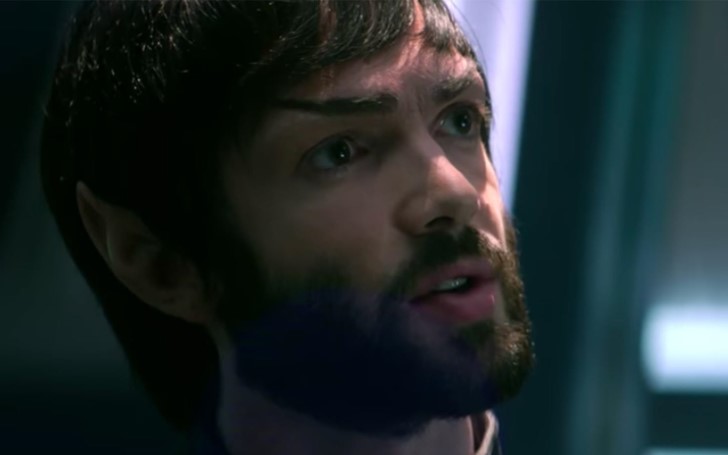 Things to Know before seeing new Spock in CBS's Star Trek: Discovery.
CBS's space opera series Star Trek: Discovery has finally teased the first glimpse of Ethan Peck's Spock (the franchise's titular character and the lead protagonist). And the teaser ain't without some surprising new details regarding the iconic persona.
Show's co-creator, Alex Kurtzman, who will share top duties with writer Michelle Paradise (from the creator of the Ten Rules: The Lesbian Survival Guide) in the upcoming third season of Star Trek: Discovery. While the series previous seasons have been painting a pretty clear notion of Spock in between the dialogues, the very first appearance of the first Starfleet commander was yet to be seen.
Watch the trailer for Star Trek season 2 episode 8
Though this Spock will be quite conflicting from that of the original franchise's Spock as the Discovery's Spock is hinted to have had broken his brain when he appeared for the first time in the show on last week's episode (due to the inability to construe the logic behind apocalyptic visions of a Red Angel, another yet to be shown character in the series; though hinted as a humanoid wearing a highly advanced suit).
After seeking himself into a psychiatric facility on Starbase 5, Spock subsequently breaks free, supposedly killing several frenemies officers of Starfleet in the process, and has since gone on to become a rogue soldier.
Come Thursday the series' new episode, titled "Light and Shadows," thus focused on tracking down the troubled Vulcan, who was reported to have been hiding out on his home planet, Vulcan with help from his mother Amanda (Mia Kirshner). A stunned Burnham (Sonequa Martin-Green) then finds a rugged Spock in a cave, feverishly uttering the First Doctrines of Logic (The highest objective of a traditional Vulcan life) over and over again while inscribing the same six numbers on the walls.
A debate emerges in between Burnham, Amanda and Sarek (James Frain) over what to do with seems to be mentally-ill Spock. After a while, Burnham decides to hand Spoke to over at Section 31's custody, where Leland (Alan Van Sprang) plans to extract the officer's memories—a move that would have ended him into the same situation as that of Spock's. With the help from Georgiou (Michelle Yeoh), Burnham and the gang are able to rescue Spock and thus escape from the covert organization. While running back, Burnham decides to look for her brother and heads to Talos IV (the former planet of the Talosians, a telepathic humanoid species, as well as of the Talosian singing plant.)
Recommended: 'He Said, She Said' Shows Progress For Comedies Talking #MeToo in 'Brooklyn Nine-Nine'
In the meantime here are some things to know before a new Spock is fully and finally introduced into the series.
Spock Had Difficulty In Learning As a Child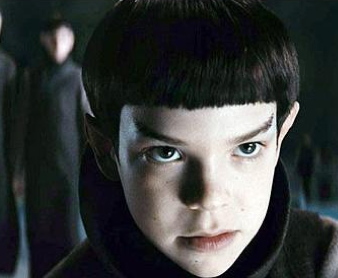 Spock's had difficulty in learning as a child

SOURCE: Let's Watch Star Trek
It's a well-established fact that Spock really had a difficult childhood; bullied and tormented by full-blooded Vulcan children, who used to belittle the emotions of his human nature since he was a half human and half of the Vulcan race. However, it turns out there was always more to the character's story. Last week's episode revealed that Spoke inherited the learning disability, L'tak Terai, similar to dyslexia, from his human mother which made it hard for him to learn, read, and write. In an attempt to make it easy for her son, Amanda used to read Alice in Wonderland to him — the same book she narrated to Burnham after her arrival.
Spock's Brain Might Be Broken, But He's Not Mental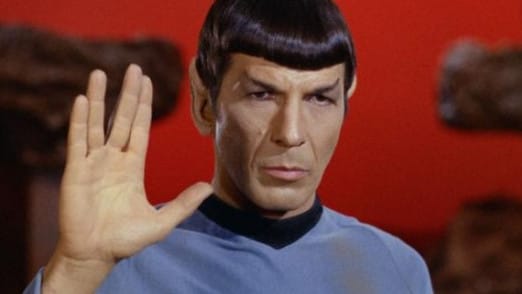 Vulcan Logic says either to control or suppress all emotion, thus rendering a purely logical being

SOURCE: News
Repetitive utterings and etching did look like a random act, but Spock's writings on the wall weren't total nonsense. As Burnham had figured out, he was actually been inscribing the coordinates to the planet Talos IV. Meanwhile, it is also forecasted that in the upcoming episodes, the big-brained, telepathic aliens from the Talos IV will use their abilities to communicate with Spock's mind and, hopefully, provide some much-needed clues to all this Red Angel mystery.
Don't Miss: HBO Released New 'Game of Thrones' Footage Featuring Arya and Drogon
The visit of Spock on Talos sets his return after a decade of time. In the original Star Trek series, Spock is seen revisiting Talos IV to deliver Captain Pike, who was sentenced to live out his remaining life on the M class planet after contracting the poison caused by delta-particle radiation.
Spock Wasn't Always Hostile To Burnham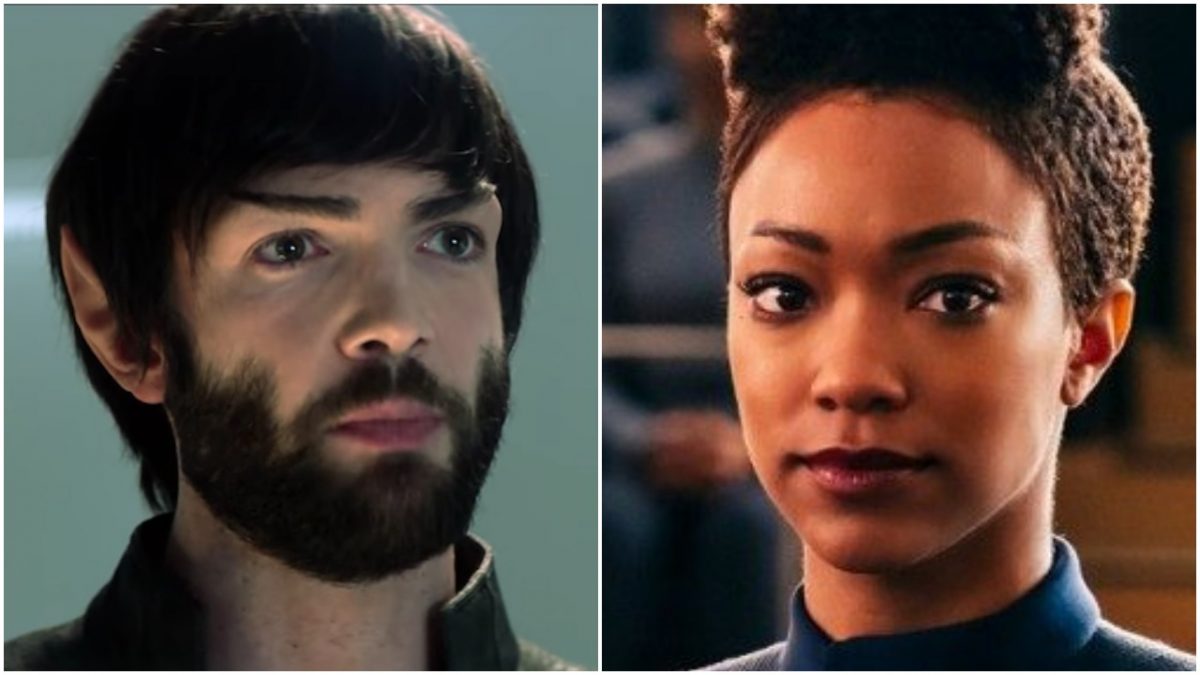 Spock wasn't always disliking to Burnham

SOURCE: The Mary Sue
The part human; part Vulcan wasn't exactly confrontational to Burnham when his father, Sarek, and Amanda first brought her home. Spock slammed a door in Burnham's face when she extended her hand, then and there setting the tone of rocky relationships for many years to come. Their years-long hostility suggests things may not have been patched up in that department. But the flashbacks have at least showed one real event, where Spock is seen momentarily captivated by his new adoptive sister. With Burnham fighting so hard to save him, it's clear that the duo's past wasn't always the matter of quarrel and disagreement.
The eighth episode from Season 2 of Star Trek: Discovery airs Thursdays at 8:30/7:30c exclusively on CBS's networks.
-->