Singing Low, Soaring High: The Versatility of Richard Sterban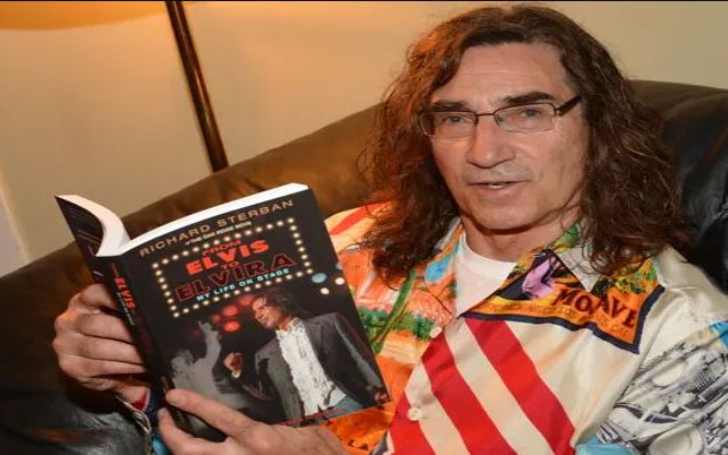 Richard Sterban is a renowned American musician celebrated for his deep bass voice and impressive career in the music industry. Born on April 24, 1943, in Camden, New Jersey, Sterban gained widespread recognition as the bass singer for the iconic country and gospel group, The Oak Ridge Boys.
His distinctive, resonant voice has become a defining element of the group's harmonious sound. Sterban joined The Oak Ridge Boys in 1972, contributing to numerous hit songs like "Elvira" and "Bobbie Sue." With his signature low notes and stage presence, he has entertained audiences worldwide.
Exchanged Wedding Vows With Wife, Donna Sterban
During his time touring with The Oak Ridge Boys, Richard Sterban crossed paths with his second wife, Donna Sterban, and their love blossomed, leading to their wedding in 1982. Together, they share the joy of parenthood with two daughters, Lauren Sterban and Tori Sterban.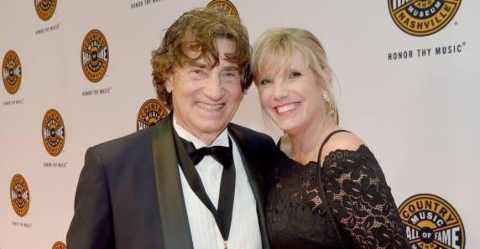 Their enduring marriage has spanned more than 39 years, and they call Hendersonville, Tennessee, their home. Sterban openly expresses his appreciation for the lessons he's gained from both of his marriages, highlighting the growth and wisdom they've brought him. He beams with pride when discussing his children and grandchildren, underscoring the immense happiness they bring into his life.
Why Richard Sterban With His First Wife?
Richard Sterban, the renowned bass singer, experienced two marriages in his lifetime. His initial marriage was with a woman whose identity remains somewhat mysterious.
They crossed paths when he was performing with The Orions, and in 1966, they exchanged vows.
This union resulted in the birth of three sons: Richard Jr., Chris Sterban, and Doug Sterban. However, their marital journey was relatively brief, ultimately culminating in a divorce in 1977.
Richard Sterban Songs
Richard Sterban's musical journey includes touring with J. D. Sumner and the Stamps Quartet, who backed Elvis Presley. He gained fame for his iconic bass solo in The Oak Ridge Boys' "Elvira" and led on songs like "Dream On," a Righteous Brothers cover.
Sterban also recorded for NOAA Weather Radio, voiced Sirius Satellite Radio's The Roadhouse, and co-owned the Nashville Sounds minor league baseball team.
In recent times, he took breaks from The Oak Ridge Boys' tours, with Aaron McCune filling in. However, by September 2023, the band reported that the issues causing Sterban's absences had been resolved.
Richard Sterban Vocal Ranges
Richard Sterban stands as one of the most iconic bass singers in the music world, boasting an astonishing vocal range from E-flat 1 to E4. This remarkable span enables him to reach notes beyond most human hearing and higher than some tenors can reach.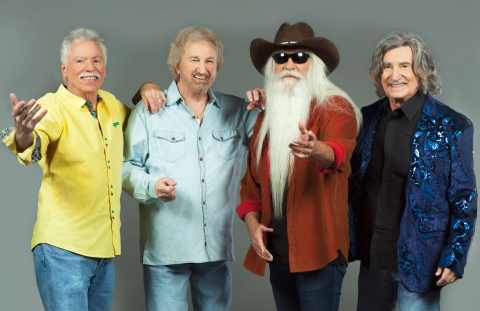 Since 1972, Sterban has been an integral member of The Oak Ridge Boys, contributing significantly to their distinctive harmonious sound. His standout moment came with the unforgettable "oom-pa-pa-oom-pa-pa-mow-mow" bass solo in their Grammy-winning hit, "Elvira," featuring a G2-C2 drop, one of the lowest notes ever in pop music.
Furthermore, Sterban showcases his versatility by taking lead vocals in songs like "Dream On," where he hits a soaring high note at A3, highlighting his exceptional talent as a vocalist.
Awards and Recognition
Richard Sterban and his band, The Oak Ridge Boys, have amassed a remarkable collection of accolades. They clinched the prestigious Grammy Award for Best Gospel Performance an impressive five times, securing their victories in 1971, 1974, 1977, 1978, and 1982.
Their excellence extended to the Academy of Country Music Awards, where they were crowned Top Vocal Group in 1978 and earned the Single of the Year title for "Elvira" in 1981.
Furthermore, they triumphed at the Country Music Association Awards in 1978, taking home honors for Instrumental Group of the Year and Vocal Group of the Year, cementing their status as a legendary musical ensemble.
Richard Sterban's Net Worth in 2023
As of 2023, Richard Sterban has a net worth of $5 Million. His significant earnings predominantly stem from his illustrious career as a Gospel singer.
Moreover, Sterban has substantially augmented his wealth through his band's extensive concert performances worldwide and their numerous competition victories. It's estimated that he rakes in an impressive annual income exceeding $130,000.
Richard Sterban Illness
Richard Sterban of The Oak Ridge Boys is currently grappling with hand-related health issues that demand medical intervention. The band has reported that Sterban is under the care of doctors, with his recovery underway.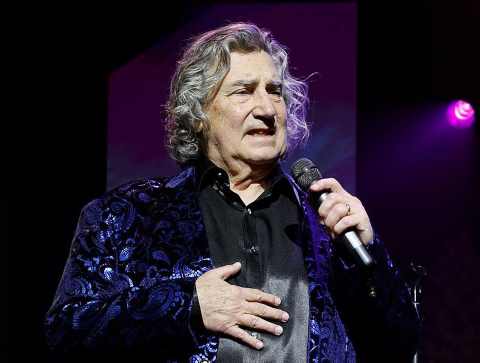 Doctors have advised him to maintain a regimen of rest and medication for several more days, indicating that his condition is closely monitored. Despite Sterban's health challenges, The Oak Ridge Boys remain committed to their performance commitments.
Also See: Bossa Nova Pioneer Joao Gilberto Passes Away Aged 88; What Was The Cause Of Death?
How Tall is Richard Sterban?
He stands at a height of 1.82 meters (approximately 6 feet) and has a weight of 77 kilograms.
Age and Education
Born on April 24, 1943, in Camden, New Jersey, Richard Sterban was the child of Slovak descent parents, Richard Sterban and Mary Sterban. Growing up in a Catholic family, he pursued his education at St. Joseph's High School in Camden.
After completing his high school education, Sterban graduated in 1961 and proceeded to Trenton State College, now known as The College of New Jersey, where he pursued a major in music education.
During his college years, he not only studied but also lent his vocal talents to the college choir and became a member of a local band named The Orions.
Visit Glamour Fame For More Related Content
-->