Skipper Sergio Ramos' Contract Situation at Real Madrid Awakens Europe's Top Clubs
Published Thu Feb 11 2021 By Bran
Real Madrid's captain cum legend Sergio Ramos moves close to leaving the club, which puts some of Europe's heavyweight clubs like Manchester United and PSG aware to make a move.
Sergio Ramos - the longtime servant of Spanish giants, Real Madrid CF's time at the club looks to be minimal from now on as his contract situation keeps on getting worse each passing day. Since the renewal looks unlikely, as the latest reports from Mundo Deportivo suggest on how the club captain rejected a two-year-deal, many European clubs are all poised to present their package to the Spanish giants.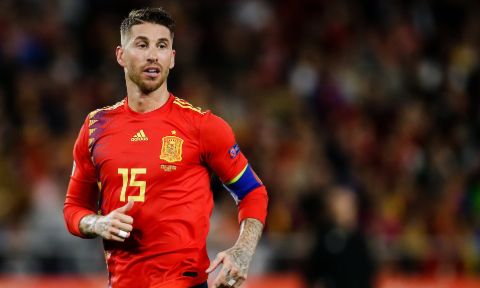 34-year-old Sergio Ramos looks to end his stay at Real Madrid following a contract disagreement.
Photo Source: Football Espana
As per recent reports, 20-time English Champions Manchester United are the front-runners linked with the Spanish skipper. While there may have been some rumors growing across the internet lately, a reliable journalist Fabrizio Romano did disclose how Ole Gunnar Solskjaer's side hasn't yet contacted the multiple time Champions League cum world cup winner. However, one thing is certain, and that is United's pursuit of buying a new reliable center-back, either through Ramos or a promising youngster, Dayot Upamecano.
Recommended: Cristiano Ronaldo's Girlfriend Georgina Rodriguez is "Feeling Confident" In Her First Yamamay Campaign
Two years after the highly-talked move of Cristiano Ronaldo from Real Madrid, the transfer saga of Sergio Ramos could be another source of heartbreak for the Madridistas, as the club skipper has scored 72 goals for the side. The number four of the Spanish capital club has been with the squad since 2005, and this is the first instance where his future has looked to be in doubt.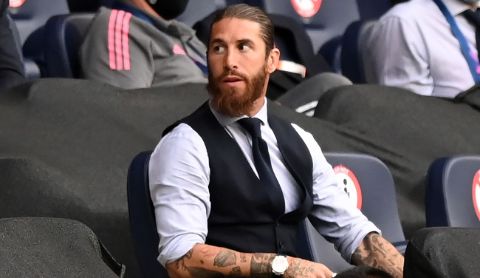 Manchester United and PSG are interested in signing Sergio Ramos as a free-agent this summer.
Photo Source: Managing Madrid
It is not a surprise that Real Madrid doesn't fare well when it comes to goodbyes to their club legends. Some of the club's highly respected stars like Iker Casillas and Cristiano Ronaldo both moved out of the club under the presidency of Florentino Perez through several contractual disagreements.
You May Like: What Cars Does Football Icon Cristiano Ronaldo Own? Details Of His Impressive Car Collection!
The problems behind the contract situations of Ramos and Real Madrid have been evident for quite some time. The 13-times Champions League winning club has been hesitant to give long-term offers to players past thirty for a while now, but the center-back does demand a stable future with a consistent weekly wage. However, Madrid definitely doesn't align with the player's desires as they aren't keen on giving him a contract longer than a year.
Considering the legacy of the 2020's LaLiga winning captain, they did drop down a little by offering a two-year deal, which would have seen Ramos' salary reduced by 10%. The pay decrease definitely hurt the Spanish captain, who still looks to be in his prime, and resulted in him rejecting the contract. The aftermath of the rejection did increase the likelihood of him moving to another club and bringing his sixteen-year long tenure at Real Madrid to an end.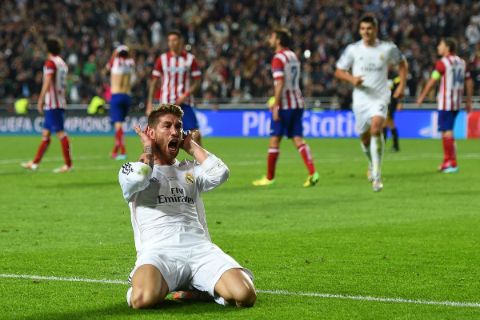 Sergio Ramos has won four Champions League titles with Real Madrid.
Photo Source: Managing Madrid
Apart from Manchester United, French Champions, Paris Saint-German (PSG) are also interested in landing the legendary center-back at their club. The deal will only go through if Sergio opts to leave his current team as a free agent, as per tweets from Fabrizio Romano. While the situation looks unlikely for Ramos' stay at Madrid, you can never say never, as things are still open between the two parties to reach a deal. Only time will tell if the two-time Euro champion and four-time Champions League winner will finally bid farewell to his club and leave for a new chapter at the age of 34.
Related: Chelsea Reportedly Reaches An Agreement To Sign Jerome Boateng.
For more news and updates about your favorite stars, please stay connected at Glamour Fame.
-->