Snoop Dogg Trolled Tekashi 6ix9ine on His Recent Instagram Post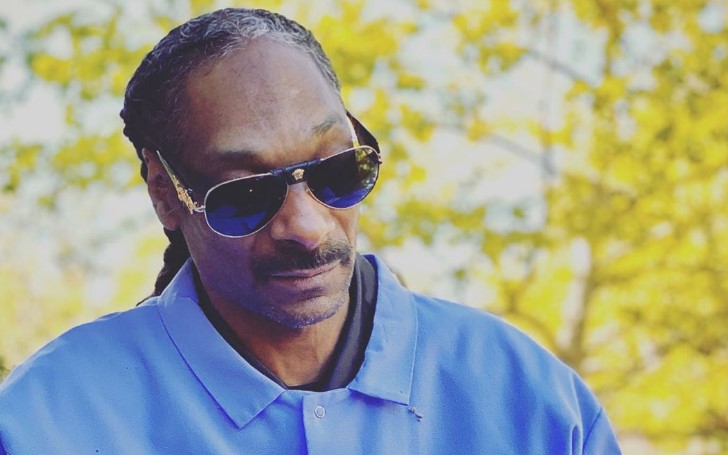 Snoop Dogg involved his friend Martha Stewart to troll rapper Daniel Hernandez.
As we all know, rapper Daniel Hernandez, who is popular with his stage name 'Tekashi 6ix9ine' is recently on trial for multiple charges.
During the trial, the American rapper is spilling a lot of beans lately, as he recently testified against members of his former gang, 'Trey Bloods.'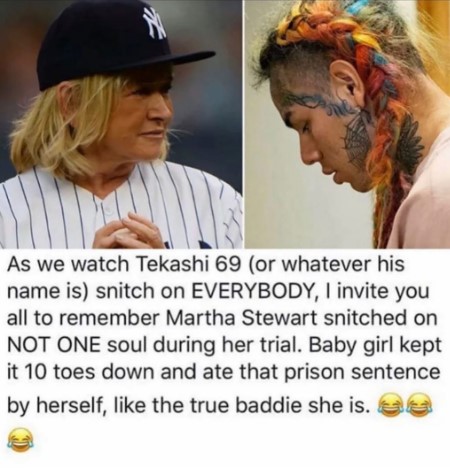 Snoop called Tekashi a snitch.
Source: Instagram
Tekashi stated the gang allegedly kidnaped him; moreover, the rapper revealed the big names of the industry who are also a member of the gangs including, Cardi B and such.
Also See: Snoop Dogg calls Tekashi 6ix9ine a rat exclusively on Instagram
But Snoop Dogg did not like it at all, as he took to his Instagram to troll 6ix9ine. But the singer did not do it alone, The 'Drop IT Like It's Hot' singer involved his friend Martha Stewart to troll Tekashi.
The rapper wrote on his post, "As we watch Tekashi 6ix9ine (or whatever his name is) snitch on EVERYBODY, I invite you all to remember Martha Stewart snitched on NOT ONE soul during her trial."
The 'Gin and Juice' singer further added, "Baby girl kept it ten toes down and ate that prison sentence by herself, like the true baddie she is."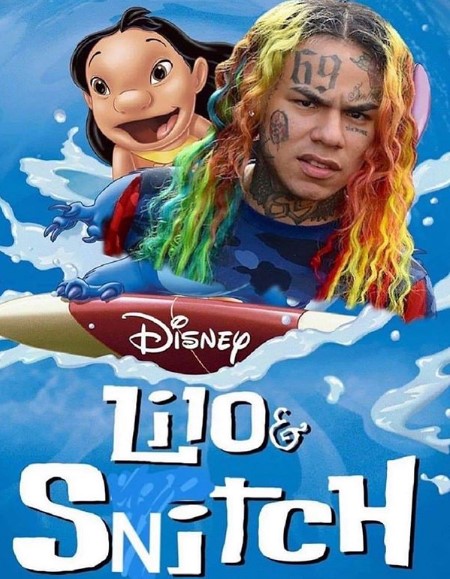 Snoop posted another picture on his Instagram to troll 6ix9ine where he edited a Disney's 'Lilo & Stitch' to look 'Lilo & Snitch'.
Source: Instagram
And singer's post caption read, "That's my M.F. Home Girl... Solid as a rocc."
Snoop Dogg is the biggest critic of Tekashi for cooperating with federal authorities.
Snoop made Martha example for not being a snitch as she is a felon who served a five-month term in a federal correctional facility and two years of supervised release.
Also Read: Future is Taking Shots at Tekashi 6ix9ine for Snitching, Calls Him a "Rat"
Even Snoop himself was was in trial for acquitted of a murder charge in the 90s.
Meanwhile, Tekashi is seeking to reduce his sentence of nine charges and is expected to be sentenced in 2020.
-->