Sofia Vergara's Net Worth Is Massive! Find All Details Here
Sofia Vergara's net worth details revealed: The complete breakdown here!
You might recall Sofia Vergara for her hilarious roles in The Modern Family, Meet the Browns, and The Knights of Prosperity, but Sofia Vergara is much more than her slew of comic characters and her funny accent that most associate her with when they hear her name. Vergara is a salient brand in herself, outstanding from the rest of Hollywood, consisting mostly of White influentials.
As apparent from her accent, Vergara is of Columbian background but holds dual citizenship as a naturalized American. Vergara was born on July 10, 1972, in Barranquilla, Columbia. Vergara was discovered as a young girl and was soon endowed with many modeling and acting opportunities that paved her a path to her ultimate grandiose stardom. Named the highest-paid television actress in America for many consecutive years, Vergara boasts a staggering net worth as of 2022.
Sofia Vergara's net worth revealed!
According to the wealth website Celebrity Net Worth, Sofia has an estimated net worth of $180 million. Although the Columbian native is a better-known name on the television than on the big screen, there is one more source from where the actress has pulled a hefty dough; lucrative endorsements. Before Vergara became a sought name in the television world, she was a recurring face in commercials, including her famous diet Pepsi commercial with David Beckham.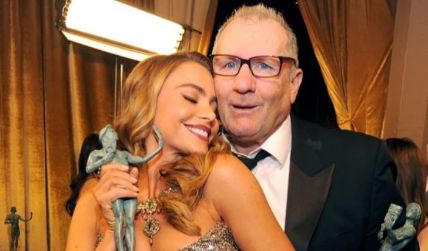 Vergara started her career with modeling and commercials. Photo Source: Instagram
While appearing in various modeling gigs and commercials, Vergara also forayed into acting with Spanish-speaking soap operas. It was her early roles in movies like Big Trouble and Chasing Papi which put her on the map. Vergara's road to becoming an A-lister was carved when he landed the primary role as Gloria Maria in the fan-favorite family sitcom The Modern Family in 2009.
Check Out: Kevin Spacey's Net Worth Revealed Amid Sexual Assault Charges: All Details Here.
As per reports, the actress was raking an estimated $30,000 per episode during the beginning seasons, and her paycheck soared higher with the show's growing popularity each season. Sofia's estimated salary from the sitcom during its peak was reported to be $500,000 per episode; The Modern Family ran successfully from September 2009 to April 2020. While The Modern Family made Sofia a household name and not to mention endowed her with a staggering fortune, the actress owes her earnings and amassed fortune to other acting jobs alike.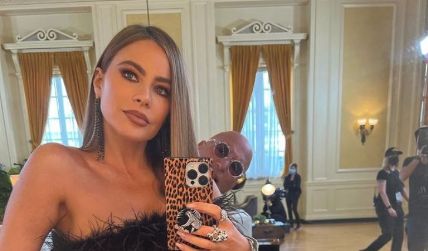 Vergara was paid $500,000 per episode for 'The Modern Family.'
Photo Source: Instagram
Sofia has worked as a voice actor in The Smurfs, Happy Feet Two, and The Emoji Movie, and her recent film credits include a leading role in the sports drama Bottom of the 9th. In 2020, the Columbian actress took her repertoire a step further to become the perky judge, alongside Simon Cowell, Howie Mandel, and more, on the long-running reality competition series America's Got Talent, for which she is reportedly paid a whopping $10 million.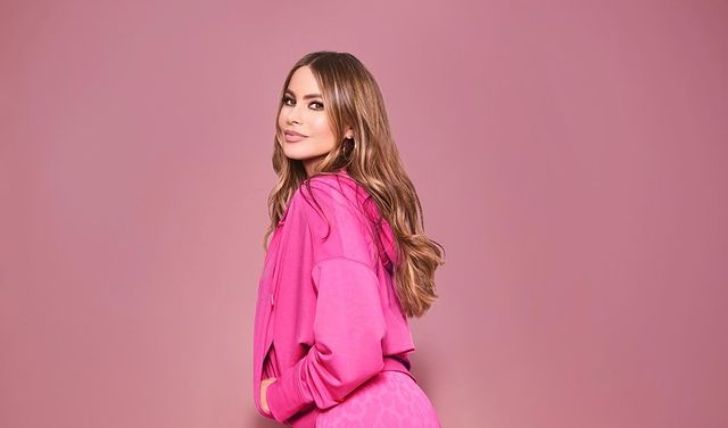 Sofia was Forbes' highest-paid television actress for seven consecutive years.
Photo Source: Instagram
But to those pining on Sofia's hefty salary and wealth, the actress herself quotes that the estimation is stretching it too far. "When everyone is like, 'Oh, my God, you have so much money,' I always say, 'No, I don't have as much as you think I have. I have to pay Uncle Sam! And managers! And lawyers! And agents," Vergara said after being named the highest-paid television actress for seven consecutive years from 2013 to 2020.
Sofia Vergara's upcoming!
At 49, the Golden-globe-winning actress is unstoppable and constantly on the roll. Since The Modern Family wrapped up in April 2020, fans haven't spotted Sofia in anything notable, except for her seasonal appearance on AGT, which is also returning on-screen soon for its seventeenth season, and Vergara is certainly thrilled to return on the panel once again. "One more month. Who do you think will click the first golden buzzer," she wrote while posting a picture of the entire AGT panel.
Vergara is playing drug lady Griselda Blanco in the Netflix upcoming.
Source: Jimmy Kimmel Live
Vergara is making her acting comeback with the upcoming Netflix crime drama series Griselda, and it already has people talking as the genre hits the opposite of what Sofia usually plays. Sofia is set to portray the infamous Griselda Blanco, a Columbian drug baron often called the Black Widow. The series's release date is unclear at the moment, but the production reportedly began in January. Vergara is also serving as the executive producer on the upcoming.
Recommended: What is Rupert Friend's Net Worth as of 2022? All Details Here.
Vergara is further moving deep into the world of streaming service as she gears up to create an animated series named Koati, The Series, for ViX streaming services and lending her voice to the show. Vergara is among many others who've taken on to develop content for the emerging streaming service, including Salma Hayek, Mario Vargas Llosa, and Selena Gomez.
Stay connected to glamour fame for more.
-->