Some Facts You Didn't Know About Brian Malarkey
Published Sat Mar 28 2020 By Bran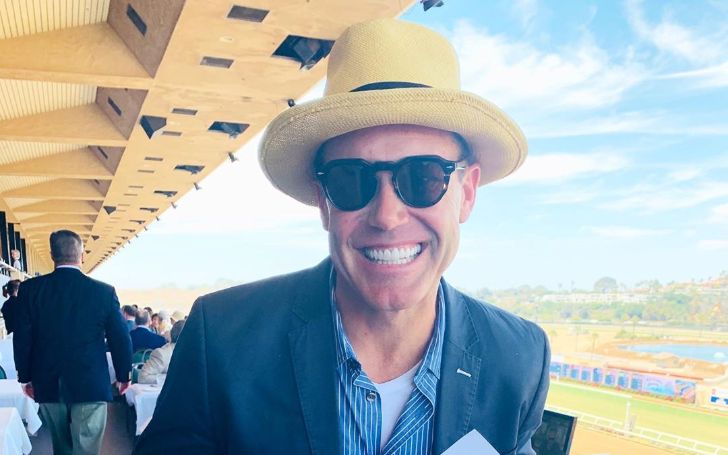 When it comes to food, Americans tend to follow Chef Brian Malarkey, the foodie who was a finalist in the third season of Top Chef. Find some intriguing facts about him right here.
When it comes to food, many consider Brian Malarkey as an expert, since he holds the experience of judging many reality shows and operates many California based restaurants. While the chef rose to prominence with his television appearances in shows like 'Top Chef', 'The Taste', he is actively involved in food chain business in The Golden State.
Born on September 26, 1972, Brian Malarkey pursued his dream to be a chef by studying culinary arts in Culinary Institute in Portland. The 48-year-old has hands all over the place in the hospitality industry, including the highly rated, Herb & Eatery and Searsucker and Herringbone. Stay tuned with us to know some interesting details about the celebrity chef.
5.Brian Malarkey: Happily Married to a Photographer
The Top Chef, finalist Brian Malarkey's professional success is not new to anyone, but many are unaware of his personal life. Well, the chef is happily married to a freelance photographer, Chantelle Marie. Well, the diva's circle widened soon after she tied the knot with the glamorous culinary expert.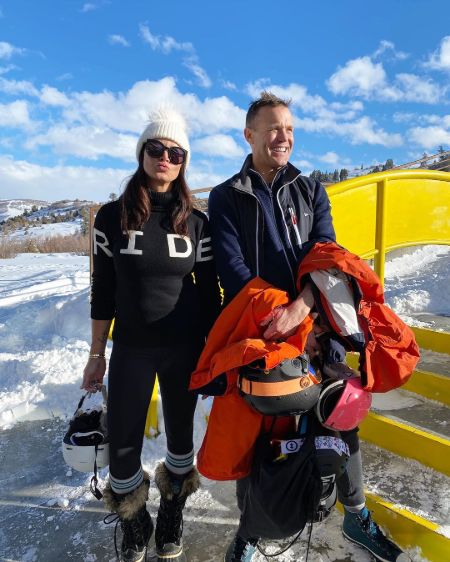 Brian Malarkey and wife Chantelle Marie married seventeen years ago.
Photo Source: Brian Malarkey's Instagram
The happy couple of over seventeen years have a lot to be thankful for in their long-term married life, including their three adorable children. Initially, he became a father to the older son, Hunter Malarkey, which was followed by twin children, Sailor Malarkey, and Miles Malarkey.
4. Malarkey Grew Up in a Ranch
The general perception of Brian Malarkey today is entirely different from where he started back. The millionaire was born in Bend, Oregan in a not so wealthy family. Since he belonged to low-income family background, he grew up in a ranch with many cattles around.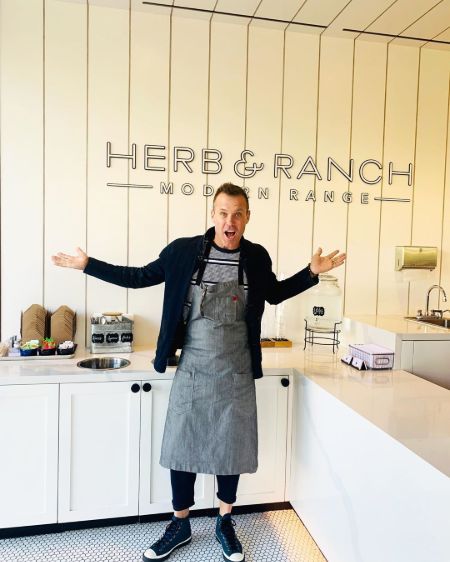 Brian Malarkey launched his own restaurant named Herb & Ranch.
Photo Source: Brian Malarkey Instagram
If there was one thing Malarkey had in excess, it was his willpower and sheer determination. Thus, he studied culinary arts to pursue his dream career by burning the midnight oil. Although he owns around 15 restaurants today, the case was quite different when he was a struggler. Back in the days, he worked at different marquee based restaurants, including the Chef Michel Richard's Citrus in Los Angeles, before launching his own cafes.
3. Brian Malarkey is a Sports-Enthusiast
The cooking expert Brian Malarkey spends most of his time in the kitchen, creating creative and exciting cuisines all the time, but when he isn't doing that, he spends his time on the field playing sports.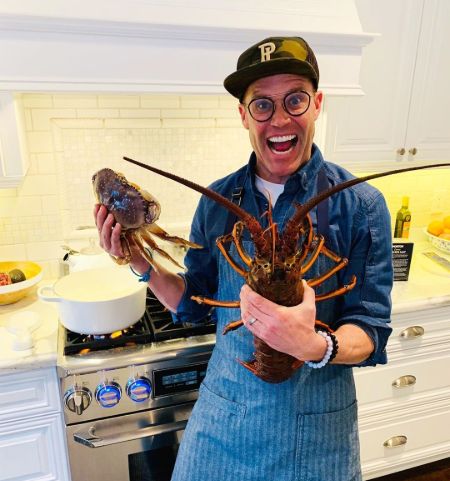 Brian Malarkey prefers surfing and boating in his free time.
Photo Source: Brian Malarkey Instagram
The Oregon coast based foodie is fond of surfing, spearfishing, boating, and paddle boating. In addition to that, the millionaire also loves horse riding. Surprisingly, he owns a racehorse into his property and tried race track photography.
2.Launched a Chef Apparel After His Son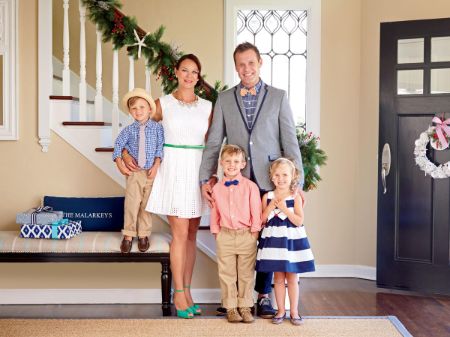 Brian Malarkey named his chef apparel firm after his elder son.
Photo Source: Coastal Living
It is a known fact that Brian Malarkey owns restaurant lines all over the United States, with some popular ones like Green Acre and Farmer & The Sea House. The Top Chef finalist tried something different in 2017, as he launched a chef apparel line called, Huntington Co, named after his older son.
Also See: Facts about Nathan Schwandt; Jeffree Star's Boyfriend
It is no surprise that Malarkey is one of the most famous names in the hospitality sector. At the same time, the fame is credited to his television appearances as a judge in 'Grocery Games' and participation in 'Top Chef.' His entrepreneurial venture was yet another masterstroke that specialized in high-end aprons for professional and household cooks.
1. Brian Malarkey Is Active Into Philanthropy
The 48-year-old reality tv star, Brian Malarkey is quite an expert when things come to business, but it doesn't mean he contributes back to society. In fact, he supported dozens of organizations and non-profits like Rady Children's Hospital and Ronald McDonald House.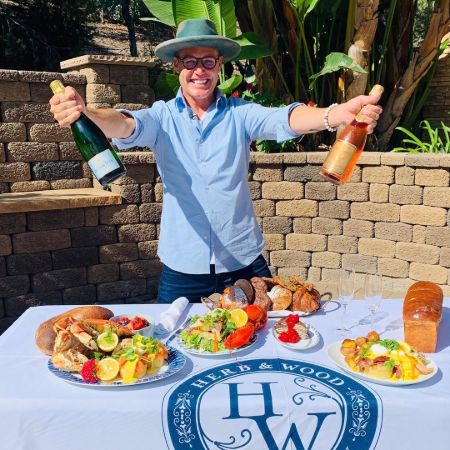 Brian Malarkey is a father of three children.
Photo Source: Brian Malarkey Instagram
The father-of-three, Brian Malarkey, also helped firms like Berry Good Food Foundation, Chips Inc, Juvenile Diabetes Research Foundation, and Surfer's Healing.
For more updates and news about your favorite stars, please stay connected with us at Glamour Fame.
-->