What is Soulja Boy's Net Worth in 2021? Learn all the Details Here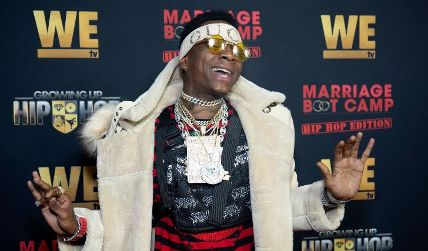 Soulja Boy's Net Worth Uncovered: Find All the Details Here!
DeAndre Cortez Way, better known as Soulja Boy, is an American rapper, songwriter, actor, record producer, and streamer. He is one of the few artists who've managed to remain relevant to date and have constantly caught up with the shifting music industry. Soulja Boy made his debut in 2007; his latest release was the mixtape Soulja World.
Born in Chicago and raised in Atlanta, Boy started his early endeavor, as most millennial artists did, by posting their music on now outmoded platforms like Myspace and Soundclick. Hands down one of the most successful rappers of all time, Soulja Boy's net worth is colossal and something you don't want to miss. Continue reading for more deets.
What is Soulja Boy's Net Worth?
"I've made millions of dollars off of doing my style, but I want to be the best," said Soulja in his 2010 interview with XXL Magazine, the year he was listed No.18 by Forbes in Hip Hop cash king for earning $7 million a year. In 2021, the rapper is estimated to boast a staggering net worth of $30 million.
"I've made millions of dollars off of doing my style," Soulja said in 2010 in an interview.
Photo source: XXL Mag
With talented new artists emerging every year, Boy's charm and influence may have been diminished. However, he is still raking big by actively working behind his record label, Stacks On Deck Entertainment. And like his giant net worth wasn't enough, he is raking big off his tweets.
Don't Miss: What is Archie Renaux's Net Worth in 2021? Learn About His Wealth and Earnings Here
In March 2021, Way claimed to be the first rapper to sell his tweet. He reportedly made $1,288 in a crypto tweet marketplace, followed by four more tweets sold in Cryptopolitan. Soulja is still hustling hard; despite having multiple sources adding to his fortune, he has been looking for more. In April 2021, he signed a record deal with Virgin Music.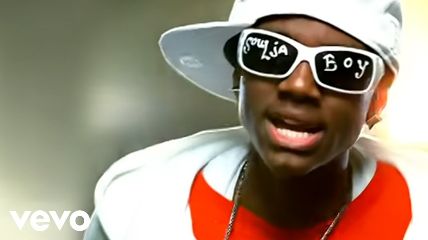 From Kiss Me Thru the Phone to I'm Up Now, Soulja is still rolling.
Photo source: YouTube
Cortez Way also started his fashion line S.O.D clothing and a popular shoe line, Yums, in 2008. Although his old singles Kiss Me Thru the Phone, Turn My Swag On, and Pretty Boy Swag remain Soulja's biggest hits, the rapper continues releasing music every year. Some of his most recent credits are I'm Up Now and Max Payne.
Soulja Boy and Bow Wow Verzuz!
Bow Wow and Soulja Boy are the latest artists to grace the Verzuz battle. A long-drawn feud between the two rappers, the battle on 26 June was a nostalgic event for so many reasons. Both artists remain the greatest millennials in hip hop, who rose to fame around the same time in the early 2000s.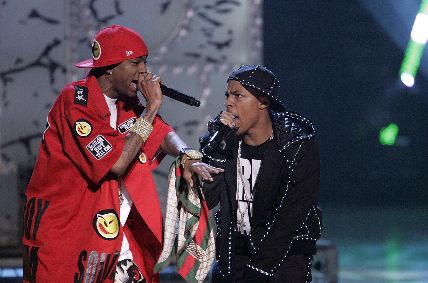 Watch the latest Bow Wow vs. Soulja Boy Verzuz Battle.
Photo Source: Bill Board
500,000 viewers attended the legendary night, including stars like Drake, Quincy, Lizzo, Saweetie, and Omarion. And it included everything from Soulja's trash-talking, intense trolling, and some of the best renditions of the biggest hits.
Check Out: What is Simu Liu's Net Worth in 2021? Learn All the Details Here
The squabble between Bow Wow and Soulja dates back to 2011 and has been on and off up until now. Bow wow beat (unofficial) Soulja in the battle, but the verdict didn't matter to fans, who claimed the show was the best Verzuz so far and a perfect walk down memory lane.
For more information and news on your favorite stars, stay connected to Glamour Fame.
-->