Dog 'the Bounty Hunter' Reportedly dating his son's ex-girlfriend; Is it true?
Published Thu Jan 09 2020 By rhyss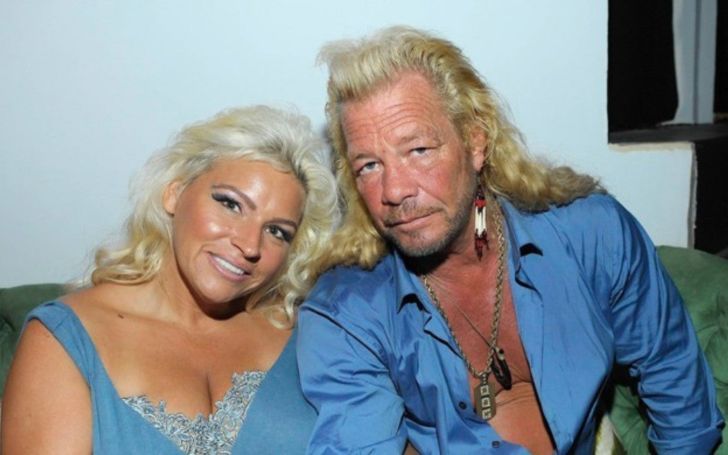 Dog the Bounty Hunter is reportedly dating a family friend!
It has been several months since the tragic passing of Beth Smith and we still couldn't get over the fact. Knowing this, one can only guess the sheer amount of pain Dog feels everyday. And it is only natural the guy has gotta move on.
If reports are to be believed, Dog is currently leaning towards his son's ex-girlfriend, a family friend for emotional support. Though the scenario sounds rather odd, but the girl we're talking about here has known the family for quite a long time.
Meanwhile, after the news of his relationship got out, he outright defended it from all the negativity by saying he needs companionship at this dire time and to be honest, he is right.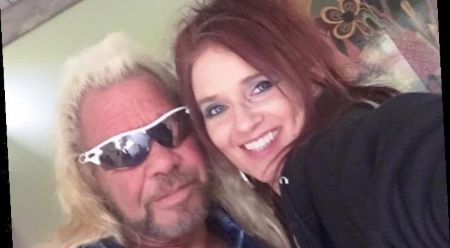 Dog with his son's ex-girlfriend, Moon Angell.
Source: Hot Word Report
In an interview with Radar, Dog openly talked about his relationship with Moon Angell. He said,
"Who knows what my future holds, but right now I need her. There will never be another Mrs. Dog but that doesn't mean I have to be so sad."
He also mentioned, that Moon has been with the family through thick and thin and knows him for a long time. He further maintained, "She has been with my family through many ups and downs. All my children are grown and gone on their own, there's no one left to help me!"
And to all the people who are thinking the duo's relationship is a romantic one then you're gravely mistaken as an insider has claimed that they are just good friends.
On the other hand, Dog's daughter, Lyssa has publicly slammed Angell for preying on widows and called her 'disgusting.'
She even went on the record to tweet her outburst on Twitter, though all of them are deleted now.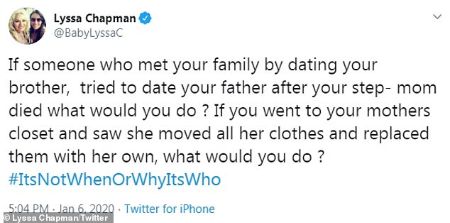 Dog's daughter tweets about his current relationship.
Source: Lyssa Chapman Twitter
Lyssa finally ended her rant by saying she will never endorse such this relationship but believes her father will make right decision regarding the matter.
For more, make sure to follow GlamourFame!!!
-->