Spotlight on Jake Goldsbie: A Canadian Actor's Journey in the Entertainment World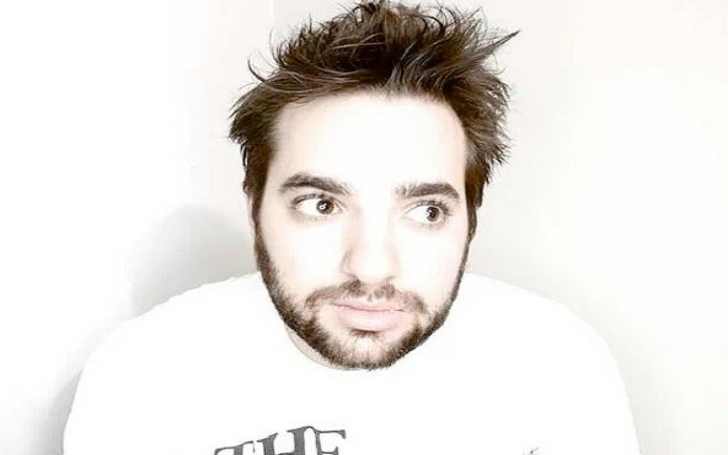 Jake Goldsbie, often recognized for his role as Toby Isaacs in the beloved TV series "Degrassi: The Next Generation," is a Canadian actor who has left an indelible mark on the world of entertainment. Born on August 8, 1988, in Toronto, Canada, Jake's journey from a humble beginning to stardom is nothing short of inspiring.
With a rich cultural heritage stemming from Austrian Jewish, Polish Jewish, Russian Jewish, English, French, German, Irish, Scottish, and Welsh roots, he has embraced his Canadian identity and Jewish faith.
Exchanged Wedding Vows With Wife, Cassie Leigh
Jake Goldsbie's marriage to Cassie Leigh in a private ceremony in 2019 marked the beginning of a beautiful chapter in their lives. This low-key approach to their wedding allowed the couple to cherish the moment with close friends and family away from the public eye.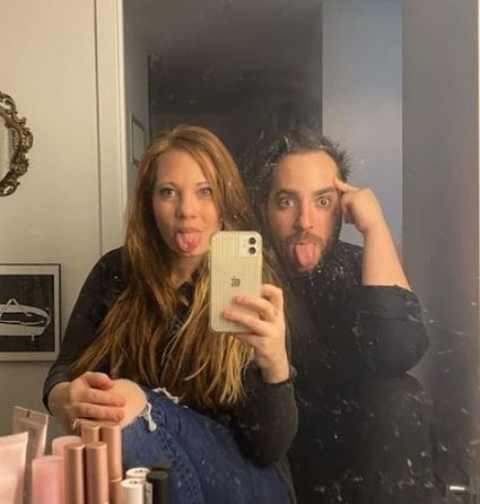 Even though details of their wedding night remain private, Jake and Cassie's strong connection is evident. Now, after more than four years of marriage, they continue to share a deep bond, regularly featuring each other on their social media accounts.
Despite their wonderful journey together, Jake and Cassie have not yet become parents, and they do not have any children from their relationship. Their focus remains on their love and shared experiences, making them a beloved couple in the eyes of their fans.
Did Jake Goldsbie Date Melissa McIntyre?
In 2010, rumors swirled about a possible romantic relationship between Jake Goldsbie and one of his co-stars from "Degrassi: The Next Generation," Melissa McIntyre. However, it's worth noting that neither Jake nor Melissa ever publicly confirmed or acknowledged these rumors.
As of now, Jake is happily married to his wife, Cassie, and they are enjoying a wonderful life together. However, there is limited information available regarding Melissa McIntyre's current relationship status. It's not uncommon for celebrities to keep their personal lives private, and Melissa may have chosen to do the same.
Jake Goldsbie Movies and TV Shows
Jake Goldsbie's journey in the world of entertainment began at a remarkably young age. At just 7 years old, he made his television debut in 1995 with a role in an episode of "The Hardy Boys." The following year, in 1996, he ventured into the world of movies with his debut in "Critical Choices."
In 1999, Jake appeared in "Jacob Two-Two Meets the Hooded Fang," showcasing his versatility as a young actor. However, it was his role as Toby Isaacs in the iconic TV show "Degrassi: The Next Generation" that truly catapulted him into the media limelight. He portrayed Toby from 2001 to 2009, becoming a beloved character in the series.
Since his time on "Degrassi," Jake Goldsbie has continued to make a mark in the entertainment industry. He has graced both the big and small screens, earning recognition for his talent and dedication.
Some of his notable appearances include roles in movies such as "When Andrew Came Home," "Laughter on the 23rd Floor," "Leap Years," "Redwall," "Prince Charming," "The Red Sneakers," and "Twitches," as well as TV shows like "Being Erica," among others.
Outstanding Performances in Twitches and Degrassi
Jake Goldsbie undeniably stands as one of Canada's most successful actors, with his breakthrough moment coming from his role in the acclaimed TV series, "Degrassi: The Next Generation." The series, created by Linda Schuyler and Yan Moore, became a cultural phenomenon.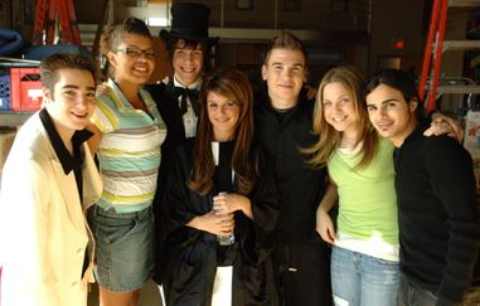 Interestingly, Jake initially auditioned for the role of J.T. Yorke but ended up securing the part of Toby Isaacs, a character that would ultimately define his career. Toby Isaacs quickly became a beloved figure on the show, endearing himself to fans with his portrayal. Actors Like Mike Lobel and Jordan Gavaris also starred in Degrassi: The Next Generation.
In 2005, Jake expanded his horizons by venturing into the world of film. He appeared in "Twitches," a Disney Channel original movie based on the Twitches book series published by Scholastic Press. In this film, Jake took on the role of the Teenage Trick or Treater, showcasing his acting prowess and leaving a lasting impression on the audience.
How Rich is Jake Goldsibe? Know About Goldsbie's Net Worth
Jake Goldsbie's estimated net worth in 2023 is around $900,000, primarily attributed to his successful acting career. In Canada, actors typically earn an average of $48 per hour or approximately $98,922 per year, according to various online sources.
While Jake's exact income remains undisclosed to the public, it is reasonable to assume that he earns a comparable amount through his acting ventures.
It's important to note that Jake is still in the early stages of his career, and his net worth and earnings are likely to see significant growth in the coming years. As an actor, he has the opportunity to supplement his income through advertisements, sponsorships, and endorsements for various products and businesses.
Height and Weight
Jake Goldsbie is 5 feet 4 inches tall, with a body weight that complements his stature.
His striking features include a captivating pair of dark brown eyes and dark brown hair, adding to his overall charm and presence.
Age and Parents
Jake Goldsbie, whose full name is Jacob Benjamin Goldsbie, was born on the 8th of August, 1988, in Toronto, Canada. As of 2023, he is 35 years old and falls under the zodiac sign of Leo.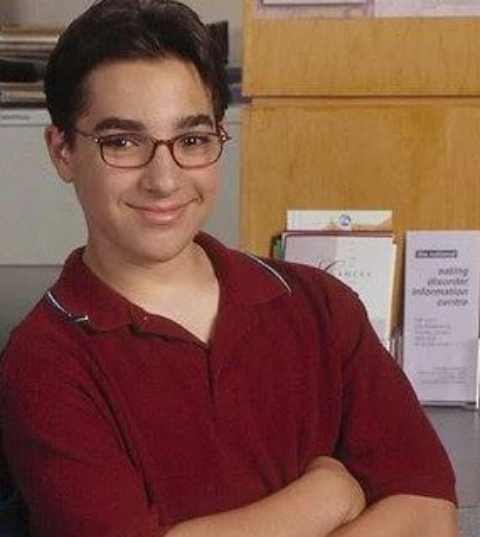 Jake typically celebrates his birthday on the 8th of August each year. He is the son of Danny Goldsbie and Patricia Goldsbie.
Jake Goldsbie Attended Concordia University
Jake Goldsbie pursued his education at Concordia University in Montreal, where he focused on studying theatre.
Concordia University, established in 1974, is a prestigious Canadian public research university located in Montreal.
Stick With Glamour Fame For More Related Content
-->