Who is Stacy Ervin Jr.'s New Girlfriend? Find Out About His New Girl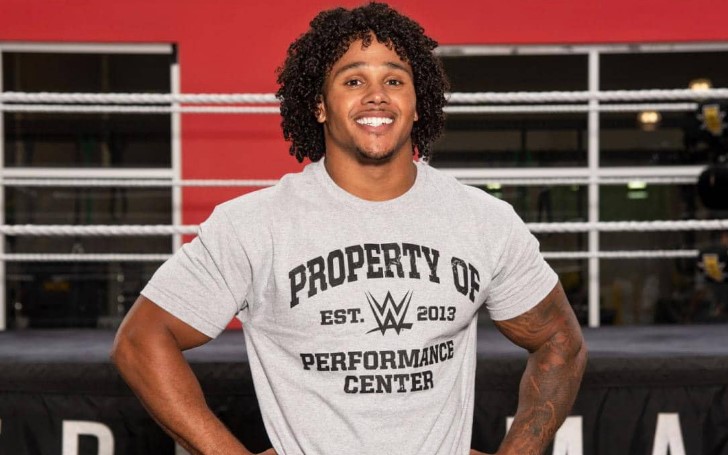 Stacey Ervin Jr. is with his new girl following the split with ex-girlfriend, Simone Biles.
Stacey Ervin Jr. is an American professional wrestler and former amateur gymnast. Ervin is currently signed with WWE appearing on the NXT brand. The wrestler received a tryout with WWE during February of 2018.
Stacey played his first match during the September 21 house show, but lost it against Kassius Ohno, and lost the next game again against Tony Nese. Ervin picked his first victory during the October 4 house show against Luke Menzies.
Since then, the professional wrestler has managed to remain on the spotlight and people's hearts. However, due to his recent salty reply has his fans upset. Let's find out what happened.
Stacey Ervin Jr. and Simone Biles Broke Up
Recently, when the Vogue's August issue came out, it was revealed Simone Biles and Stacey Ervin Jr. broke up. The couple was in a relationship with for three years, and going smooth as far as we know.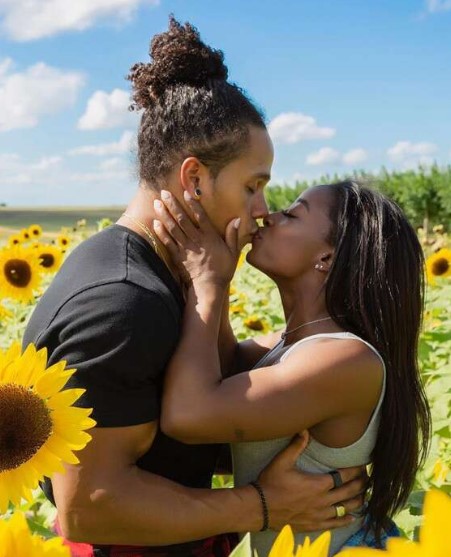 Photo Source: Agency/GF
Fans suspected there's something wrong in their relationship as they noticed the pro wrestler did not wish Simone on her birthday. And August issue of Vogue just confirmed the former couple is not together anymore.
Stacey Ervin Jr. is With a New Girl, Is She Stacey's New Girlfriend?
The news of Stacey Ervin Jr. and Simone Biles was shocking itself; the pro gave a huge blow when he introduced his new girl. But it's not just Stacey who has found a new love interest, Simone did too.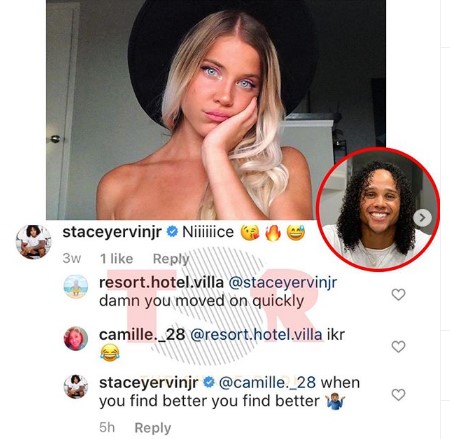 Here's the picture of Stacey Ervin Jr.'s rumored girlfriend.
Photo Source: The Shade Room Instagram
But when Stacey Ervin introduced his new girl, he could not do it without throwing some shades to his ex-girlfriend. When the gymnast shared a picture with her new beau, following day, Stacey dropped a line under a smoking hot blonde and slammed Simone.
Ervin took to his Instagram account and commented on a photo of a topless shot of a blonde with blue eyes and implied she is his new girl.
The pro wrestler commented, "Niiiiiice," followed by kissing and fire emojis. When one of the fans commented, "damn, you moved on quickly," Stacey replied, "When you find better, you find better."
Well, his cheeky comment upset many fans and rubbed them the wrong way. One fan noted, "he salty because her [simone] man is fine." Another teased, "Well, clearly, she found better, the jokes on him."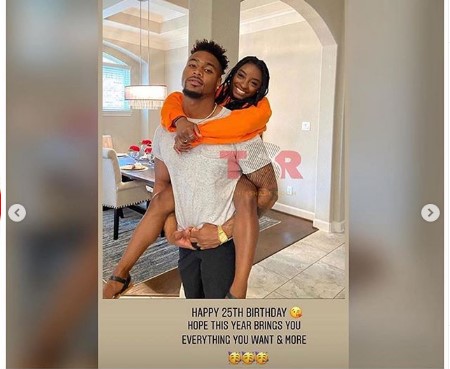 While Simone Biles is rumored to be dating NFL star, Jonathan Owens.
Photo Source: The Shade Room
Following the split, Simone is rumored to be dating NFL star, Jonathan Owens. The gymnast gave him a shoutout on his birthday, and fans were quick to high five Biles.
You May Also Like: Who is Danica Patrick's Boyfriend in 2020? Find Out About Her Relationship
For more information on your favorite celebrities' lifestyle and other news, stay tuned to Glamour Fame, and don't forget to sign up for the newsletter.
-->