Stassi Schroeder Accused of Emotional Abuse Against Beau Clark
Published Wed Apr 03 2019 By Jessica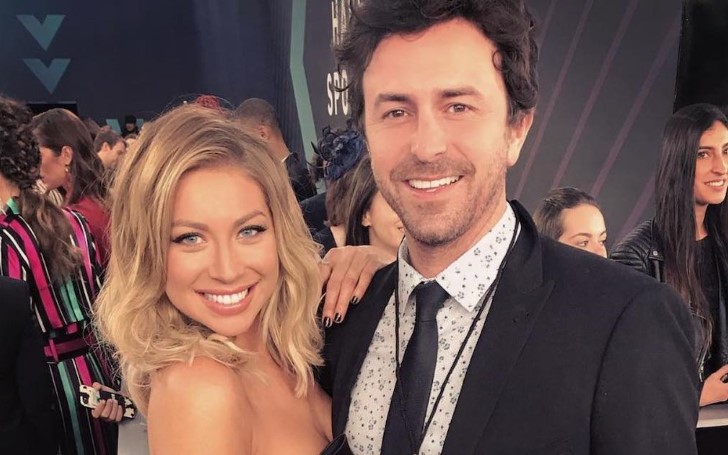 Vanderpump Rules' star Stassi Schroeder faces accusations of being emotionally abusive towards Beau Clark.
As the highly anticipated Vanderpump Rules' memoir is still in a couple of weeks, more surprising and insane information discloses.
Fans of Vanderpump Rules are accusing Stassi Schroeder of being emotionally abusive towards boyfriend Beau Clark after watching the latest episode of the show on Tuesday night.
Following the recent episode, the fans also learned when Stassie first went to Los Angeles, she flirted with a Scientology.
You may also like: Sophie Turner Shares New Details About Wedding to Joe Jonas
Besides, VPR's recent episode also showed more scenarios and events that happened with the crew in their recent Mexico trip, and clearly, things look appalling.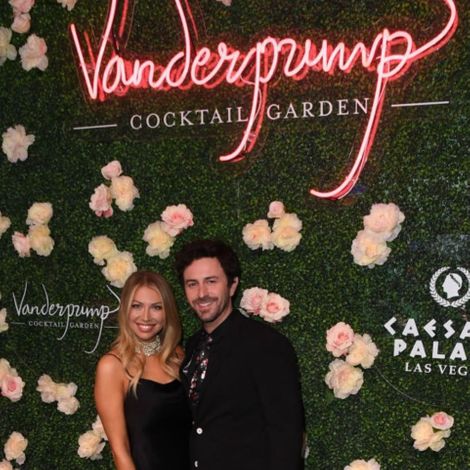 Stassi Schroeder and boyfriend Stassi Schroeder at an event.

SOURCE: Stassi Schroeder Instagram
Everything was going great until Stassi and Beau got into their first ever fight. And after witnessing how Stassi behaved with her boyfriend, the fans are left in utter disbelief and absolutely outraged towards her.
So it all started when Schroeder denied dancing on stage along with the rest of the girls because she couldn't feel comfortable enough in her maxi dress with Spanx on. However for Clark, he wanted to enjoy the night away partying, since they were on a vacation,
The couple's fight didn't stop there and continued to their hotel room where it even got worse, as Stassi wanted Beau to spend time with her in the bed whilst Beau clearly wanted to party out with her friends.
As Stassi said: "I know Beau. I know that he would rather be out drinking with the guys, but no. He's here in bed, but he doesn't want to be! Like he's my freaking prisoner. I want him to want to be my prisoner."
Schroeder added: "It's 3 a.m. in the morning, you want to go up to the f--king room, and I don't want to be with somebody that at 3 in the morning wants to f--king go still party."
Recommended: 'Can We Stop Filming?' - Holly Willoughby In Tears After 'Makeover Goes Horribly Wrong'
She further continued saying: "I don't want to have to be that woman who's wanting to go home to her dogs or her babies and feeling like I'm making you do things that you don't wanna do."
Stassi then asks Clark: "Why are you acting so miserable?"
Absolutely gutted by her words and reaction, Beau then confronted saying her how bad he felt. He said: "You can't talk to me this way. You wanted me to be with you. You want me to put my heart with your friends and your job and I did it. It drives me crazy. I feel battered."
Then Schroeder asks him: "How do you feel battered? Do you feel battered for a while? That is so unfair."
Trying to keep his sanity, frustrated Clark responds: "You have this thought that all I want to do is go out and not be with you. It's like this abandoned child thing. When have I abandoned you?"
Stassi makes her confession saying: "Normal well-adjusted boyfriends don't stay out until five in the morning getting sh*t faced".
As Clark tries to calm his girlfriend, he apologizes: "I am sorry, for my first time in my relationship life I know that the way I am to you I am so f**king solid. It's massively frustrating to have your girlfriend think you're going to cheat on her when you've done nothing for her to think that will happen."
Beau then in tears start telling her how much he loves her: "I f**king worship you. You are my heart. You are my future. Don't treat me like this. I'm not f**king Jax or Patrick".
Schroeder through tears states how her parents' divorces affected her relationships: "I can't be f**ked over again"
Beau responds to her: "You have some dark sh*t that you need to get out, but you're putting it on me, and I don't deserve it."
Then Schroeder says: "Just because you're with somebody who you know in your brain and your heart isn't going to hurt you, it doesn't mean that all of the past things that have happened don't count anymore".
As for Beau who is completely pissed off tells her: "You need to figure out your sh*t out. How are we going to have a future if you don't f**king trust me?"
Meanwhile, the viewers on Twitter were super mad at Stassi accusing her of being emotionally abusive and mostly pitying Beau.
One person said: "How can anyone be mean to such a kind, rational person like Beau, let alone the woman who is supposed to love him?"
Whilst another added: "Cut him some slack, Stassi, you're turning into Katie and trying to make him your bitch, like Schwartz."
A third one wrote: "Bitch live a little and let your boyfriend have fun. Stassi needs intense therapy. Beau....run."
In other news: Sasha Pieterse Was Only 12 When She Filmed The 'Pretty Little Liars' Pilot!
However, on the other side, some of the viewers believe Stassi had every right to be mad at her boyfriend and claims things will take time to get better between the two.
-->