Sasha Pieterse Was Only 12 When She Filmed The 'Pretty Little Liars' Pilot!
Published Wed Aug 07 2019 By Jessica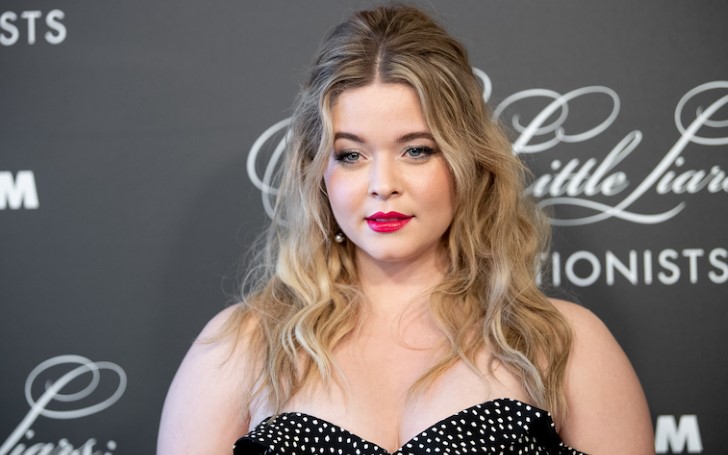 'Pretty Little Liars' actress Sasha Pieterse was only 12 when she auditioned for the show.
When it comes to the popular TV series among teenagers, Pretty Little Liars which aired for nearly seven years from 2010-1017 can be undoubtedly named as one.
Although the series ended in 2017, the reruns of Pretty Little Liars still gets lots of play on television. After all, why wouldn't it right? The one-time famous question regarding the identity of the mysterious character; 'A' in the show drove almost every one of it's audiences to extreme curiosity.
Recommended: Chilling Adventures of Sabrina's Star Appears To Confirm The Show's Biggest Theory
The long-running series features a bunch of talented actors including Troian Bellisario, Ashley Benson, Lucy Hale and last but not the least, Sasha Pieterse.

Pretty Little Liars actress Sasha Pieterse at an event.
SOURCE: Pinterest
Pieterse, 23, is among the popular actresses who earned tons of appreciation and praise for several top movies, but most significantly after portraying the role of Alison DiLaurentis, one of the main characters in the series.
As the show is getting a spinoff; Pretty Little Liars: The Perfectionists, which already aired in March, fans can't help but question how Pieterse will be emphasized in the new spinoff series.
Don't miss: New Bachelorette Angie Kent Has Been Single "By Choice" For The Past Eight Years
The South African born actress born on 17th February 1996 moved to the United States in 2001 and was raised by her dancer's parents, Zizi Pieterse and Sean Pieterse. Mr. and Mrs. Pieterse homeschooled Sasha until she turned fourteen.
Since an early age from her childhood, Sasha knew she wanted to land her career in the film industry. As a matter of fact, she was only twelve years old when she auditioned for PLL. And before she landed her role in PLL, she was already working as a child artist. To name a few of her popular TV shows she made her appearance in; Family Affair, Stargate SG-1, Wanted and House can be named as some.
However, because of her age, Sasha almost failed to get a role for the series. The show makers originally intended to cast her the role of Hannah Marin, another lead character in the show. But, after they found out she was only 12, the plan backfired.
As Sasha was not 16 yet to meet the work guidelines, she could only work a certain amount of hours. But, after the showrunners realized she was, in fact, perfect for another role, then they hired her to play Alison DiLaurentis.
Whilst the show has a spinoff now and that Pieterse return as a grown-up version of Ali, fans can't wait to see what is yet to come for her storylines in the series. And we're sure, it won't be disappointing.
-->