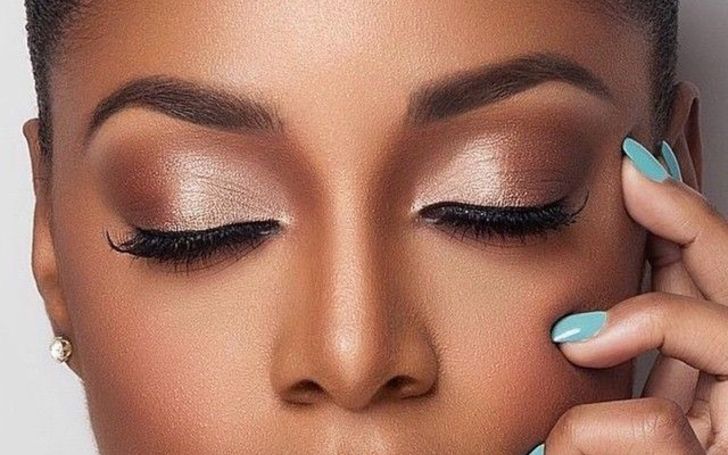 Who does not love make up? Surely everyone loves to doll herself up. Trust me, applying makeup is not an easy task and cannot get a flawless look if he/she does not know how to use make up.
And without eye make up your look is obviously not complete. Talking about eye makeup, its the hardest part as you have to consider many things.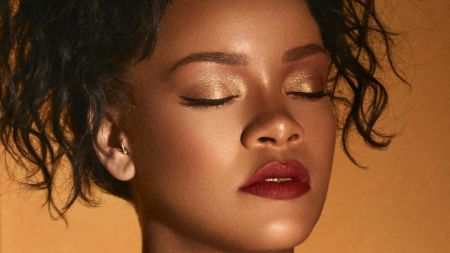 Source: Harper's Bazaar
What's more, perfect eye makeup for dark skin is even more struggle, and the worst if you don't know the technique of getting flawless eyes.
But no worries girls as here we teach you the most important techniques to get the perfect eye makeup like Rihanna. Let's check out...
1. Apply the base
Source: Momo
The base is the most important part of your eye makeup 'cause if you fail to prime, you can brace yourself for a makeup fail. Moreover, this ensures that the eye shadow to appear more vibrant and they will stay on your lids longer.
Recommended: Best Makeup Brands for African American
You can use an eye shadow primer or concealer as your base. Though it does not provide the same result, it does work to some extent. Then, blend the product evenly with a damp beauty sponge.
2. Set the base with powder
Source: Cult beauty
After applying the base, make sure to use loose powder or compact powder to set it. This avoids the cakey looks and creates a smooth, even canvas for application.
3. Finding the right brush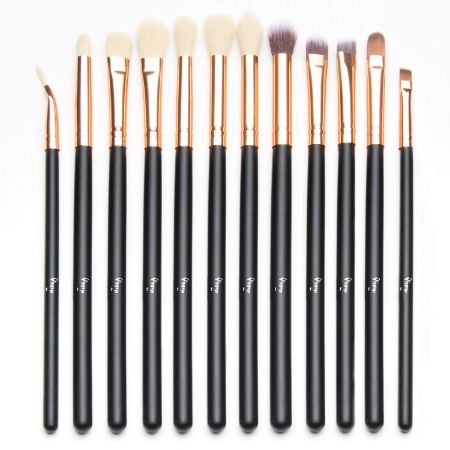 Source: Amazon
Any beauty guru knows the power of a good brush. Using the right tool will make your life so much easier: it'll enhance pigment pay off and enable you to blend more easily.
4. Holding the eye shadow brush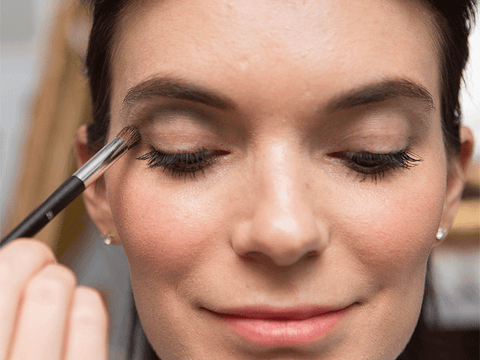 Source: Cosmopolitan
If you don't know how to hold the eye shadow brush then you cant achieve a perfect eye makeup. You need to place your fingers midway down the brush and use the light hand.
5. Applying the eye shadow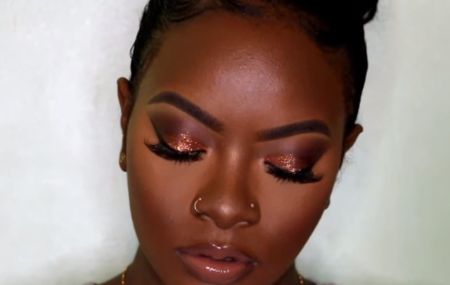 Source: Wemakeupto
For darker skin, the best eye shadow colors are gold, bronze, neutrals or you can also go with jewel tones such as purple and emerald green.
Note: keep your eyes open
First, start with a transition color which helps the lead color to just blend even more. Then apply the medium tone colors only on your lid.
Watch: Makeup 101 : How to Apply Eyeshadow for Dark Skin
Finally, build on this with a darker color in the crease, and then blend as your life depends on it. If you brought up your eye shadow too high while blending then apply a little bit of concealer.
6. Layer your liner with eyeshadow
Source: Hudabeauty
Well, this is exceptional as it totally depends upon you whether you want to apply eyeliner or not. If you're going for a casual daytime look, you can skip this step.
7. Mascara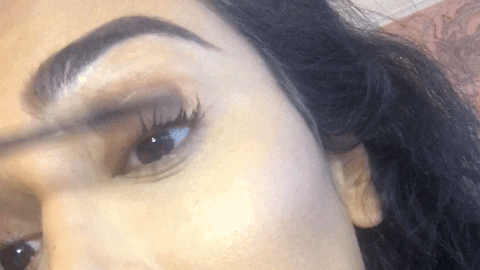 Source: Hudabeauty
Curl your eyelashes as this will make it look fuller and longer. Then, apply the mascara to lashes by simply winding mascara brush at the bottom of lashes, and wiggle it back and forth while running it upwards.
It totally up to you whether you want to use false lashes or not. Meanwhile, you can correct your mistakes like excess product using concealer.
Stay updated with glamoufame.com for more interesting news!!!
-->