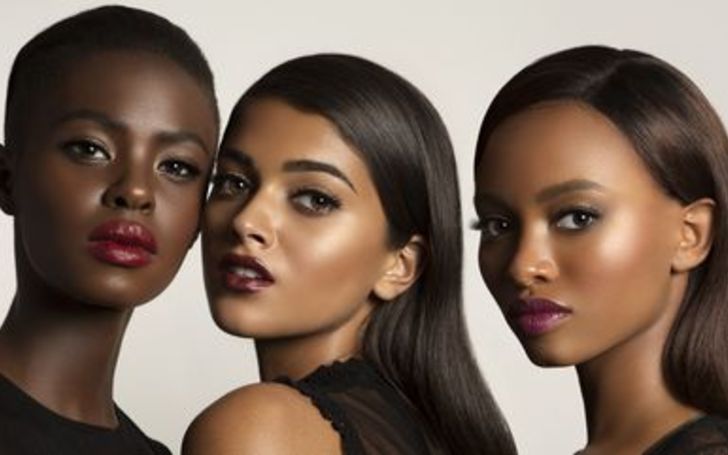 The makeup industry has always catered to certain skin tones, body types, and hair textures. Not to mention the struggle of girls with dark skin to find the perfect product for their skin.
So, here we are today with one of the best makeup brands specially designed to meet the requirements of women of color!
Black Opal
This beauty brand created in 1994 is specially designed to address the skin of women of color. Some of the best product of this beauty lines are stick foundations, saturated lips products, and baked blushes.
This paraben-free beauty product aims to create products that target issues like hyperpigmentation and oiliness and are affordable.
Black Up
Created by African American makeup artist in 1999, Black Up is popular among beauty bloggers and makeup artists. This makeup line is the very first luxury beauty brand created for dark women and now even received the Sephora approval label.
This line offers a wide variety of shades, especially for Black, dark, and mixed-race skin. Moreover, makeup products for eyes and lips are also available in various vibrant color palettes.
These products create 100 percent non-ashy, velvety matte finishes for women of color. What's more, Black Up even claims to improve the tone of skin, instead of just matching them.
Iman
Somalian supermodel Iman founded this cosmetic lines with her personal experience in mixing her own formulas of makeup. This product line includes all the skincare; however, it is most famous for its mineral-based foundations.
This extensive award-winning product line instantly sinks in the skin and specially designed for the women of color. Nevertheless, it offers more than 60 tone, which is just wow.
Mac
Mac is not only popular as the electronic product, but it has also got a big name in the make up line. Mac, which is the first cosmetics company to address the issue of ethnicity in makeup, was created to meet the needs of women of darker skin.
The company's makeup products are well-known for rich colors that cater to every skin tone, especially to darker skin tones. Embraced by such Black celebrities as Naomi Campbell and Janet Jackson, MAC Cosmetics is now a top global makeup brand.
Fenty Beauty
Well, who does not know about Rihanna's Fenty Beauty? RiRi who is the first woman of color to preside over an LVMH, founded this makeup line basically considering the needs of women of color. What's more, Fenty Beauty is the first mainstream brands to sell 40 shades of foundation in truly diverse tones.
Fenty Beauty's Match Stix Matte and Shimmer Skin stick are one of the best selling product of all time. Meanwhile, this make up product is even used by famous celebrities including Georgina Rodriguez.
Stay tuned with glamourfame.com for more celebrity-related contents!!!!
-->