Georgina Rodriguez Is Collaborating With Rihanna In An Upcoming Campaign For Fenty Beauty; Check Out Her Behind The Scenes Clips!
Published Fri Aug 16 2019 By Sea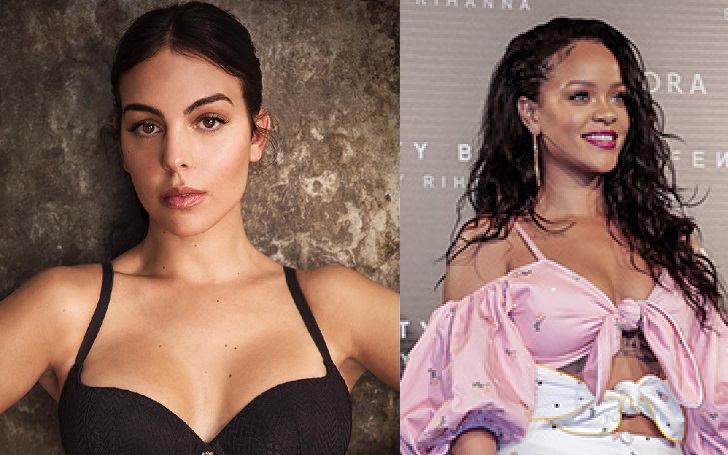 Georgina Rodriguez tried a product from Rihanna's cosmetics brand, and now is already filming a tutorial for it.
A couple of days ago, Cristiano Ronaldo's girlfriend, Georgina Rodriguez, tried one of the products from Rihanna's cosmetics brand, Fenty Beauty. The product called 'Pro Filter Hydrating' base is now officially her favorite as she claims it is perfect for her skin type and tone.
Does this mean Gio (as Ronaldo calls her) is getting closer to the friendship with Rihanna? She already is a fan friend. Moreover, when she announced her cherished beauty secret, she vowed to her followers with a promise — a makeup tutorial with a step by step look starting today.
Even though the first look hasn't appeared yet, in Sephora España or Sephora Italia like she promised, Gio did release exclusive behind the scenes clips on Instagram when she was in Italy for the shoot.
Ronaldo's protégé, Cristiano Ronaldo Jr., also appeared in the frames of the behind the scenes footage as the half-brother to Gio's daughter joked with the star. In fact, he held the clapperboard to yell "action".
Watch: Behind The Scenes From Georgina Rodriguez's Tutorial Shooting
The upcoming campaign of Fenty Beauty by Sephora will feature Gio as the face for Spain. Rihanna launched the brand in collaboration with Sephora in Madrid on September 2017, and since Gio is a Madrid based model, there may be a direct connection. Gio started out as a model in 2017 signing with Uno Models.
The translation of Gio's caption reads,
Behind the scenes 🎥
✨What is not seen behind a nice job 😍
I love being able to enjoy such fun moments between filming, how lucky I feel! 💙💖
And ... action !! 🎬 # toma2😜
#Lovemylittleboy #love #family #work
The $5 million worth model recently stole the show at the UNICEF Summer Gala and is now raising the roof after being a representative for Rihanna's hit product.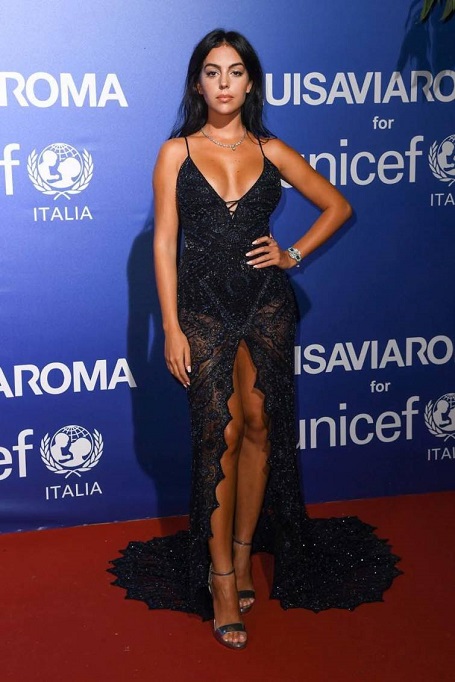 Source: La Razon Lifestyle
Source: Alfonso Ohnur/Georgina Rodriguez, Instagram
Gio did various campaigns in the past as well. Her Yammay campaign and TWINSET Milano, most of which were lingerie shots. It seems like she is the perfect person to model for a high profile singer's product, and it is sure she won't upset her fans.
-->