Rihanna Became The First Black Lady To Preside Over An LVMH Brand
Published Thu May 23 2019 By Alice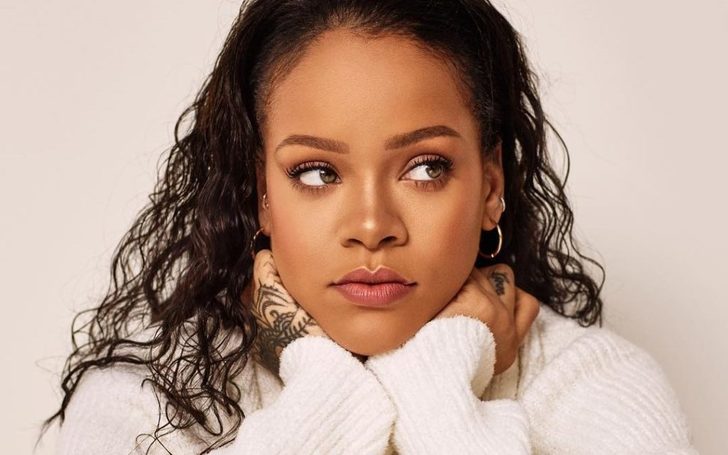 Rihanna is Officially the Empress of Fashion as she becomes the first black woman to run her own label under the parent company LVMH.
As the first woman of color to preside over an LVMH aka 'Moët Hennessy Louis Vuitton' brand, and the first time the luxury group has launched a fashion brand from scratch since Christian Lacroix in 1987, Robyn Rihanna Fenty is making history over with Fenty as the CEO and artistic director.
It is the first launch since 1987 by the fashion house group, which also owns other big brands including Christian Dior, Louis Vuitton, and Givenchy.
Rihanna became the first women of color to preside over an LVMH brand.
SOURCE: Metro
"It's definitely different from doing a show, with a show there are so many moving parts, that's not to say it hasn't been hectic, but there is something about the intimacy of doing things this way that I love," said Rihanna who sported an optic white blazer-cum-dress at the intimate press event in Paris on May 23.
The most anticipated fashion launch in recent memory which is also a groundbreaking moment for fashion, the big reveal of Rihanna's debut Fenty collection happened with only a handful of editors and fashion insiders.
Following the success of Fenty Beauty, which partnered with Kendo (an LVMH beauty incubator) it only makes sense that the fashion conglomerate would want in on all things Fenty.
Having no artistic limits is already a boon for any creator, let alone for a creator who has defied the limitations especially imposed on women of color, and especially in the field of beauty.
With Bad Gal RiRi at the head of an LVMH fashion house, consumers will also feel that at least some constraints around luxury fashion have been lifted: mainstream, 'LVMH' luxury fashion will no longer be solely created by and for rich & white people.
Rihanna posing with LVMH's billionaire boss Bernard Arnault during fashion launch.
SOURCE: CNN
"I discovered a true entrepreneur, a real CEO, and a terrific leader," said the chairman and CEO of LVMH Bernard Arnault in a statement.
"To support Rihanna to start up the Fenty Maison, we have built a talented and multicultural team supported by the Group resources. I am proud that LVMH is leading this venture and wish it will be a great success", he also added.
In the past, the 31 years old singer has worked on a capsule collection of sunglasses for LVMH's Dior in 2015, and also collaborated with Puma in 2016, generating $1 billion in sales for the sportswear brand.
Recommended: Rihanna Casually Revealed She's Been Residing In London For A Year And No One Seemed To Realize
The Barbados-born star also owns her own beauty range under the same name as Fenty Beauty, an inclusive line of cosmetics that is estimated to have brought in over $550 million in its first year of sales.
LVMH hasn't launched its own line of fashion in nearly 30 years, but the company is entrusting RiRi to helm its latest effort to create an original fashion Maison.
If Caribbean queen's spirit of innovation, diversity, and inclusion that permeate her beauty and lingerie lines are any indication, then we are in for a real treat with the first Black-owned luxury fashion house, Fenty Maison.
-->