What is Stephen Mchattie's Net Worth? Grab All the Details of His Sources of Income and Earnings!
Published Tue Oct 08 2019 By Sea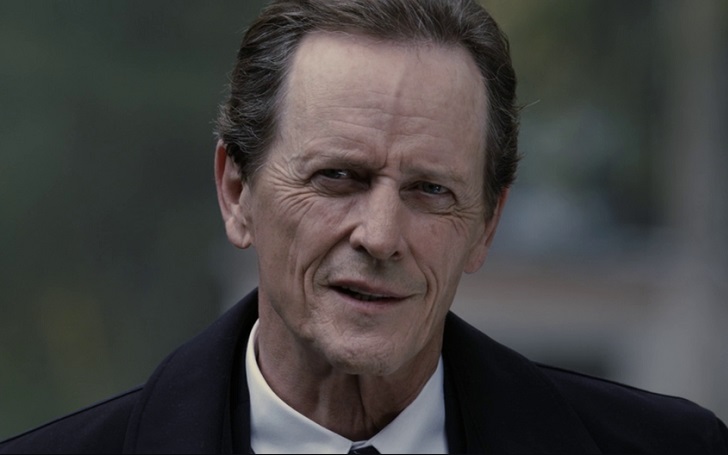 For over half a century, the Canadian superstar, Stephen McHattie, has been entertaining fans in all genres of movies and TV series, most notably the numerous sci-fi series.
Such a career didn't just happen by chance; he worked for it. Born in Antigonish, Nova Scotia, he graduated from the American Academy of Dramatic Arts and went on to stamp over two centuries of acting credits to his name. His first credit came in 1970 with a major role on 'The People Next Door' based on a J.P. Miller's book.
Stephen McHattie Owns an Impressive Net Worth of $6 Million from Movies, Shows & Voice Acting
It's quite imaginable for an actor of McHattie's status to have a net worth of a whopping $6 million. Of course, with all the high earning movies and TV series he's been a part of, you don't have to wonder where all the money comes from.
McHattie's most profound work is the 2006 biography movie, 'Maurice Richard: The Legend, the Story, the Movie', in which he appeared as himself. Another significant role is 'James Danvers' on the 2006 fantasy horror, 'The Covenant', that racked up $37.6 million on the Box Office. He was one of the major cast members, so imagine his part of the take.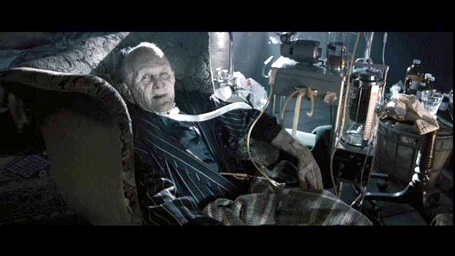 McHattie gave a different look of his on 'The Covenant'.
Source: Sony Pictures
Going way back to the past of his career, the most symbolic character McHattie played was on the biography TV movie, 'James Dean' in 1976, acting as the legendary actor 'James Dean' himself. Another one worth mentioning is the recurring role of 'Jacques 'Jake' Pasquinel' on Universal Television's mini TV-series 'Centennial' [1978-1979].
Over 200 credits is not an easy feat to achieve, and it's not easy to discuss either. The one 'Star Trek: Deep Space Nine' role of the Romulan Senator, 'Vreenak', is famous for the memes and among the Star Trek Fans; the scene where he is holding a glass of Romulan ale.
McHattie featured on two of Star Trek's franchise series.
Source: Pinterest
Entering the DC Universe, McHattie lent his voice as an animation character as well. He voiced 'Richard Swift' (also aliased as 'The Shade') on DC Comics' TV series 'Justice League' in its first two seasons [2002-2003].
While 'Justice League' was the only animated movie/series he voiced on, he also contributed to Trey Parker and Matt Stone starring comedy, 'BASEketball', in 1998 as the narrator. McHattie's voice can be heard on a couple of video games as well. 'The Chronicles of Riddick: Escape from Butcher Bay' in 2004 and its spin-off, 'The Chronicles of Riddick: Assault on Dark Athena' in 2009 as 'Pascal', 'Haley', 'Harman' and 'Sawtooth' are his only contributions.
The Career Began in Theaters As a Teenager
He invested all his life dedicating to entertainment, starting way back at the age of 16 in theaters in his locality. He moved to New York at 19 to study in the American Academy of Dramatic Arts in pursuit of his passion. It was only in 1968 that he got his breakthrough on the Broadway production of 'The American Dream'.
The breakthrough came right after he graduated from the academy at the age of 21. After several other appearances, he entered the screen with 'The People Next Door' two years later.
McHattie (right) kicked off with 'People Next Door'.
Source: Amazon
McHattie didn't stop theaters after entering the screen though. He worked alongside Rene Auberjonois on the Broadway production of William Shakespeare's 'Twelfth Night'. The revival of Eugene O'Neill's 'The Iceman Cometh' took the stage from November 1973 to February 1974, and he co-starred beside Stefan Gierasch. The two came back together in 1986 for the revival of George Bernard Shaw's 'You Can Never Tell'.
In recognition of the performance in a play, 'Ghetto', McHattie was nominated with the 'Outstanding Actor in a Play' title at the Drama Desk Awards in 1989. His last Broadway production came in 1992 on 'Search and Destroy' in which he worked alongside Keith Szarabajka.
Nominations and Awards
Apart from his Drama Desk Award nomination, he received a Gemini Award nomination for 'Best Actor in a Leading Role' for his star role of 'Billy Strafford' on the 1993 TV movie, 'Life with Billy'. He ultimately won the 1995 award. He received another Gemini Award nomination for his work in the CBC series, 'Emily of New Moon' in 2000. He played uncle 'Jimmy Murray' on the series from 1998 to 2000.
McHattie played Emily's (Martha MacIsaac) uncle on 'Emily of New Moon'.
Source: CBC
The second award win for McHattie came in 2007. He won the Genie Award for 'Best Performance by an Actor in a Supporting Role' for his work in the 2006 movie, 'Maurice Richard: The Legend, the Story, the Movie'. The third Gemini nomination came for his performance on 'Murdoch Mysteries' in 2009.
Married Twice with Four Children
Stephen McHattie worked with actress Meg Foster on his hit 'James Dean', and they just hit it off in the 1970s. The two were married for a brief moment and are parents to a son, Christopher by the end of their divorce.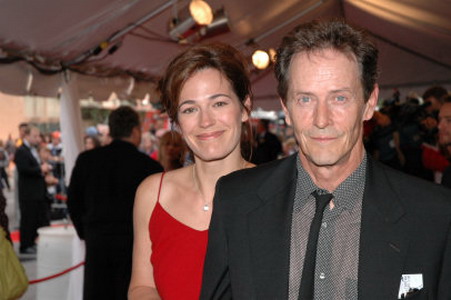 Lisa Houle is McHattie's current wife.
Source: Weblo
For now, McHattie is settled with his long-term wife, Lisa Houle, who he has three children with. The pair worked together on the 2008 horror/thriller, 'Pontypool' and 2019 Bruce McDonald's 'Dreamland'.
Get ready for 'Samuel Allen' on 'October Faction' Coming This October
In September 2018, Netflix announced that it ordered a 10 episode first season of the sci-fi horror series 'October Faction' created by Damian Kindler. The next month in October, the cast was announced that included Stephen McHattie as one of the seven main members.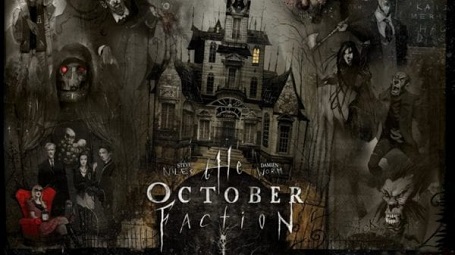 October Faction is based on an eponymous comic series by Steve Niles and Damien Worm.
Source: Netflix
Of course, Netflix never announced the release date of the series, but the month of October on the name itself may be a hint. Filming began in September 2018, and it should be done by now. So expect a trailer to be released soon.
Stay tuned and connected to GlamourFame for more Entertainment News.
-->