What is Steven Yeun's Net Worth in 2022? Learn About His Earnings and Wealth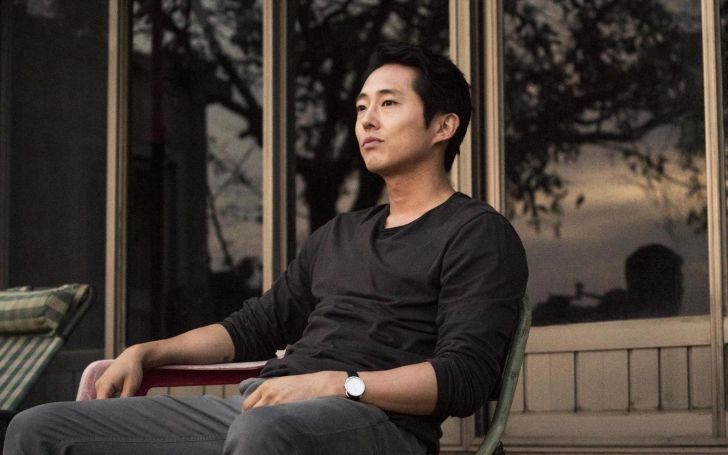 Learn all the Exclusive details about net worth and the bank balance of Steven Yeun in this article.
Steven Yeun, born on December 21, 1983) in Seoul, is a Korean American actor. He initially rose to fame as Glenn Rhee in The Walking Dead (2010–2016) and Ben in the film Burning (2018).
He tied a knot to his other half, Joana Pak, in 2016. His wife is a photographer who owns a freelance photography service called Jo Pakka photography. Apart from his love life which gains a lot of attraction from the fans, get to know more about his networth and movies below.
What is the Networth of Steven Yeun as of 2022?
According to Celebrity Net Worth, Steven Yeun's net worth is approximately $5 million as of 2022. He earns a six-figure digit which is a pretty good salary considering the character of Glenn on "TWD" was his breakout role.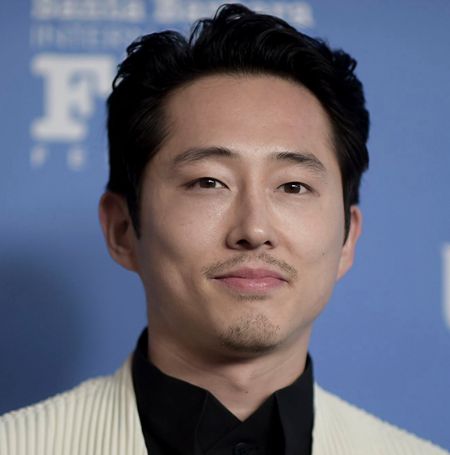 Yeun's most significant role to date is the starring role of Glenn Rhee on The Walking Dead, an AMC television horror drama based on the comic book series of the same name. Significantly, The Walking Dead became the highest-rated series in cable television history, and seasons three through six garnered the most 18 to 49-year-old viewers of any cable or broadcast television series.
As per Forbes, Lincoln is TWD's highest-paid actor, and the show's other biggest star, Norman Reedus, reportedly makes just a bit less at $80,000 per episode for the 16-episode run. Yeun likely makes somewhat less than Reedus--somewhere around $60,000 an episode.
Back in March 2016, Yeun was cast in Joe Lynch's action horror film Mayhem. The film was initially began to release in theaters on November 10, 2017. In April 2016, Yeun got a role in Bong Joon-ho's action-adventure film Okja. Later, the film competed for the Palme d'Or in the main competition section at the Cannes Film Festival in 2017. Then, it began streaming on Netflix on June 28, 2017.
Yeun played Ben in the South Korean thriller drama film Burning, directed by Lee Chang-dong, in late 2018. The film got unveiled first at the 2018 Cannes Film Festival. His performance in the movie was applauded by fans as well as critics.
Yeun starred in and worked as an executive producer for Minari of Lee Isaac Chung's A24 immigrant in 2020. The film won two top awards at the Sundance Film Festival in January 2020. In 2022, he's playing the voice role of mark Grayson / Invincible in Invincible.
Lauren Cohan Praises Steven Yeun for His Role in Minari
Lauren Cohan returned to the series in season ten of The Walking Dead, and fans are excited to find out where she went. Recently, Cohan posted on her social media page regarding the movie Minari, which featured Yeun, who played her screen husband in her TWD series.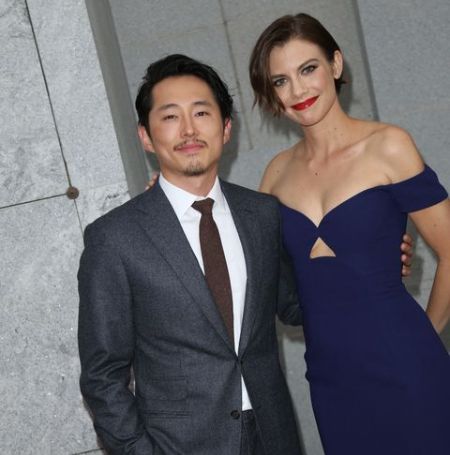 She made a statement that she struggled to write a worthy caption for the film's greatness. She went along by saying that it was a beautiful story that stays with you. That made her feel, grow and think, which is commending actually.
Many fans still tear up by thinking about the past season with the story of Maggie and Glenn. It is such a sweet, tender, and tragic love story. Many viewers feel that they are one of the best couples in the series. Glenn became a fan favorite when he saved Rick Grimes in season one. He was a resourceful individual who earned his keep among the group.
For more information and news on your favorite stars, stay connected to Glamour Fame.
-->