STU Basketball Coach Sydney Moss - How Was Randy Moss' Daughter's Career As a Player?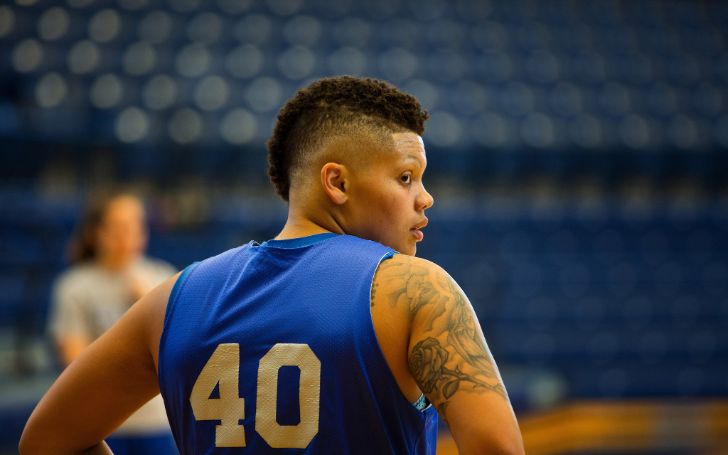 Sydney Moss (born Sydney Nikale Moss), the daughter of Pro Footballer Randy Moss and Libby Offutt, a two-time national championship and three national Division III player of the year awards holder, follow the article to know more about the player's career.
Sydney Moss, Born on March 06, 1994, was brought up with an athletic gene in her. Dad, Randy Moss, an American former professional football player, and brother, Thaddeus Moss, a present professional player it was only natural for Sydney to handle the ball like a pro.
All Through High School, Known As Randy Moss's Daughter
The 5-foot player, Sydney, is the daughter of Popular professional footballer Randy Moss. Sydney already had all the fame she could ask for. However, her perception on things was different than the stereotypical ones.
Sydney Moss, 2012 High School in girl's basketball team.
Source: Espn
The baller thinks that everybody wants to get out of their parent's footsteps and try to make a name for themselves. She confessed that all through her high school, she was known as Randy Moss's daughter.
You May Also Like:Top 5 Facts About Montigo Moss
Only winning a national championship would get her out of her father's spotlight and make her person and own a name, Sydney adds.
Had A Complicated Relation With Dad, Randy Moss
Moss describes having a complicated relationship with her dad, Randy. Having said that, she wanted to make an image of her own and not get known by her father's name.
The famous professional player, Randy Moss.
Source: Twincities
Little Sydney was born when her dad was still in high school in West Virginia. Through that time, she had to live with her mother, Libby Offutt, and her grandparents, Frank Offutt and Margaret Offutt. She had quite a close relationship with her grandparents, but not so much with dad.
Also see:Randy Moss Daughter Senali Moss - Everything You Need to Know!
The basketballer says, she and her dad are the same people, so they don't really get along, and they're both hard-headed.
Player's Basketball Journey
First attended Florida, where she got named to the Southeastern Conference all-freshman team in 2012-13. However, she got homesick as her grandfather also died, whom she was pretty close with.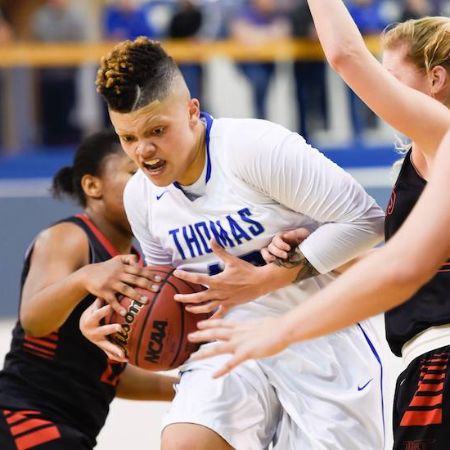 In the midst of playing game from St Thomas.
Source:Nyktribune
Later on, the elite player transferred to Kentucky and chose Thomas More College. Sydney Moss won all three Division III National Player of the year awards: W.B.C.A. Player of the year. The 25-year-old got named as P.A.C. Player of the year and a first-team All-PAC member.
Set a Division III Record By Scoring 63 Points In A Game
The basketball champ had set an impressive division III record by directly scoring a whopping 63 points in a game.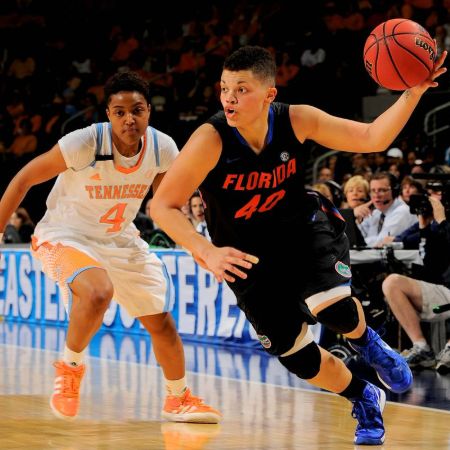 In a heated game, Sydney Moss.
Source: Thebiglead
Sadly, that was the only game Thomas More lost in two seasons; A dedicated moss was injured by tearing the anterior cruciate ligament in her right knee while driving a layup. It was during the regional semifinals also famously known as sectionals, of the 2014 N.C.A.A. tournament.
Reason For Leaving Basketball Career
After reaching such height, we can only guess how tough this decision might be. Moss considered playing professionally overseas after graduating from Thomas More College in Kentucky, however, she couldn't due to her two knee surgeries.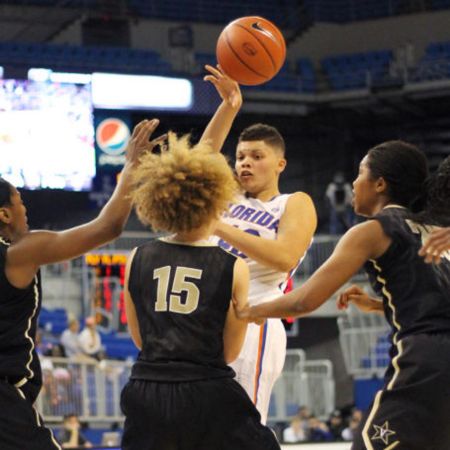 Sydney says, she was having a tough time with her injuries. Source:Alligator
In a statement, Sydney Moss explained, despite major problem on her knee, she kept pushing herself and was training two to three times a day. Sydney would have to take double knee replacement by the age of 30 if she had continued playing.
Moved From Award-Winning Women's Basketball Playing Career to Coaching Ranks
St. Thomas was not a new name to Sydney Moss as she spent fair share of her career playing for the college. She reunited with S.T.U. to become the Head coach.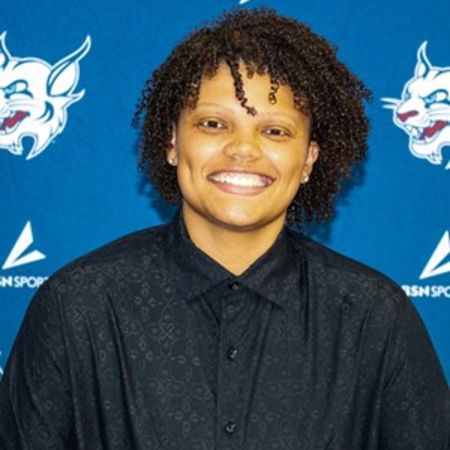 Meet the new coach, Sydney Moss.
Source:Stubobcats
The new coach says,
Basketball isn't everything. Maybe it threw me a curve ball to get away from it for a little bit. The younger kids are willing to work for it. Hopefully, these kids stick with it and learn through me learning as well.
We hope the retired player will have an even better coaching career. Well, with her skills, we don't have any doubts about that.
For more articles on celebrity lifestyle, head on over to Glamour Fame.
-->