Suge Knight's Son Has Eased Back On Controversial Claims Rapper Tupac Shakur Is Still Alive
Published Tue Jul 30 2019 By Andrew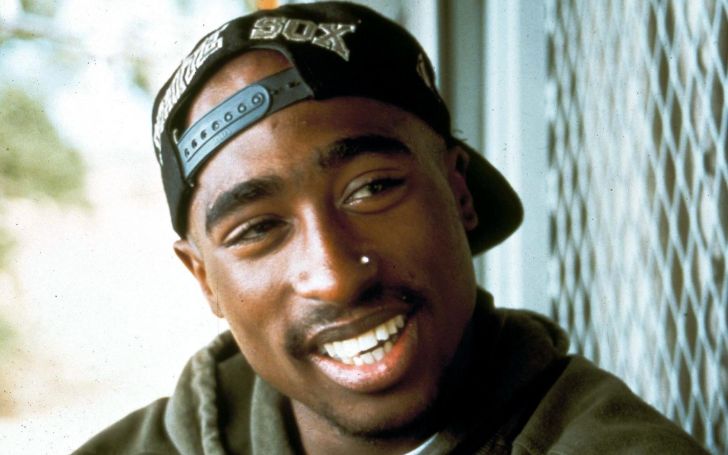 Suge Knight's son apparently has toned down on his controversial claims that rapper Tupac Shakur is still alive.
Tupac Shakur, one of the most prominent rappers of all time created such a void in the world of music as he parted ways with worldly existence. With his inspiring and strong messaged songs he just captivated the world to the maximum level possible. As his death surpasses the 2 decades mark, people still find their curiosity unquenched when it comes to the actual cause of his death. Being said that a lot of theories have been lingering around among his fanbase and some of them also have created major headlines.
The son of the notorious Death Row Records mogul, Suge Jacob Knight Jr, recently came through with multiple claims about the issue as he took to Instagram in October last year. As a matter of fact, the since deleted post took the world by such a storm that it served as a commencement to a long-running conspiracy theory that Tupac didn't really meet his demise as the result of gunshot wounds in 1996.
Watch: Suge J Knight addresses the issue of Tupac being alive
Knight Jr let the world in on a number of bizzare comments including "Tupac is alive" and "He never really left us" which were accompanied by Photoshopped images of Tupac posing alongside 50 Cent and Beyonce.
Moreover, his post continued with his allegations that Tupac is alive, is currently living a highly secretive life in Malaysia and also in the process of recording new music. The 23-year-old's post also suggested that Illuminati was behind all this and the classified mythical cult is behind silencing Tupac and were now chasing him for "saying too much".
Late Rapper Tupac' 48th Birthday; A Former LAPD Detective Revealed His Killer >>>>>
In January this year, he revamped the already hyped up issue with another post that announced Tupac was "back in the studio" with "new music coming", also claiming:
"I need the hottest producer to work on a project for Pac."
Now, Knight Jr is trying his utter best to step away from those comments. However, it claimed there would be further clarification to come – conveniently via his new VH1 reality show Love & Listings, which premieres this month.
During the interview she maintained,
When I said it, the whole world stopped moving. Everybody was like, 'What's going on?' I went and got 200,000 followers within two days, And I was like, 'Wow, like this is, this is crazy. Germany's calling me [to do interviews], and I don't even speak German!' So, I don't even know what to do.
He also suggested that there is a firm purpose behind her claims and you actually would have to tune into the show to find out the actuality of the situation. As a matter of fact, hinting on the new music of the astounding rapper he urged everyone to tune into his show.
Knight Jr's Instagram comment drew major traction among the thousands of Tupac fans. Being said that many a fan came through with the accusations that he was being really disrespectful towards the memory of the late rapper.
However, replying to such negative comments Knight Jr expressed he meant "no disrespect" and went on to establish,
man's family is my family. … It's a real good message why I did it. It's like, it makes the world reflect on ourselves. … I don't want to ruin it. It's an important message. Tupac's my godfather. That's all I have to say.
Knight Jr's father is currently doing time at San Diego RJ Donovan Correctional Facility for the crime of voluntary manslaughter. He has to serve 28-year prison sentence there.
-->