Supernatural's Jack Actor Alexander Calvert - Is He Married? Does He Have A Wife Or A Girlfriend? Grab All The Details Of His Dating History!
Published Thu Aug 29 2019 By Sea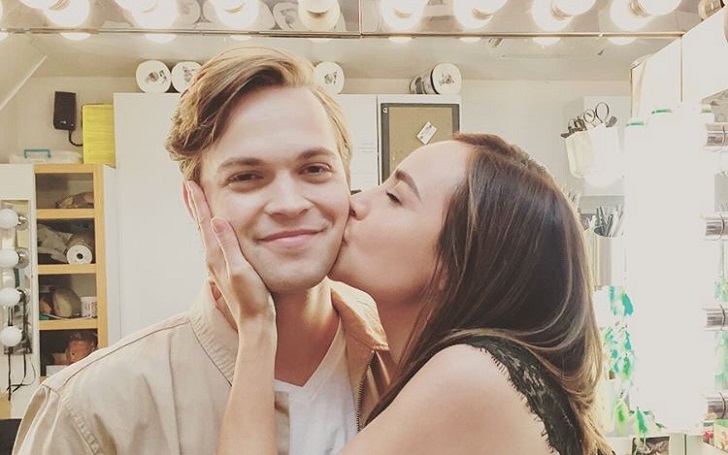 Alexander Calvert appeared as a guest star in 'Supernatural' as 'Jack Kline' in the final episode, 'All Along the Watchtower ', of its Season 12. Immediately, he knew he would be a major part of the series in the upcoming seasons. And so he was. The final episode of Season 14 aired this April and the fifteenth season is under production, with its first episode set to air in October later this year.
Calvert's character fluctuates between the dark and the light side of Jack. He loves working, and the biggest challenge for him is when he's not working. Although, the guy is not as open about his personal life as he is supposed to be. Even his birth year is oscillating between 1989 and 1990. Is he 29 or 30 already? Or even 31? Let's make it an average of age 30, though he would rather someone say, "Alexander Calvert is 29".
Calvert needs to tell us that himself one day. But another part of his life that has not been in the shadows is his romantic relationship with the South African model, Jenna Berman. He likes flaunting her existence in his life every so often. But he doesn't anymore.
It may be because of the most boring part of his year he is going through right now, that he is getting lazier about it. No work, that's his boring time. The filming of 'Supernatural' doesn't begin yet, and he has more free time than ever.
The South African model and actress is quite the hottie if you haven't noticed, and it seems Calvert doesn't have eyes for anyone else besides her. She appears in his social media immediately after he joined. In fact, Calvert's first Instagram post was a black-and-white picture of Jenna, while showing off his photography skill.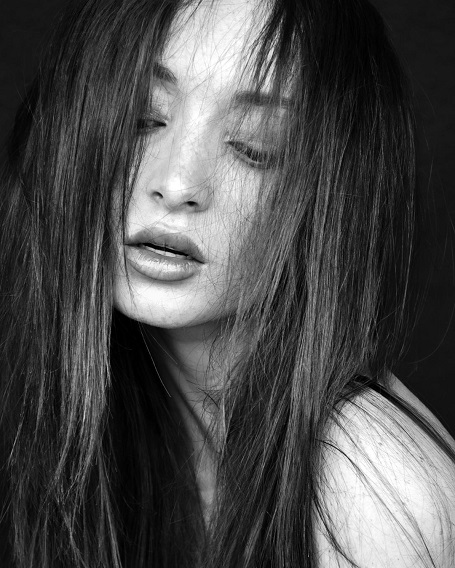 Source: Alexander Calvert, Instagram
Calvert was around show-biz for a long time. In all those years, his romantic life has not come under the spotlight at all. But Jenna is a confirmed girlfriend of the Nickelodeon actor since 2014. The two are each others' official photographers as they post pictures crediting each other on social media.
Then in June 2016, Calvert shocked his fans when he suddenly called Jenna, his wife, in an Instagram post. Since then several speculations were made over their wedding. People thought they got married secretly at some point and so since they are living together, they might be husband and wife already.
The allegedly got married in September 2018, but there are no reports of the moment anywhere on the Internet.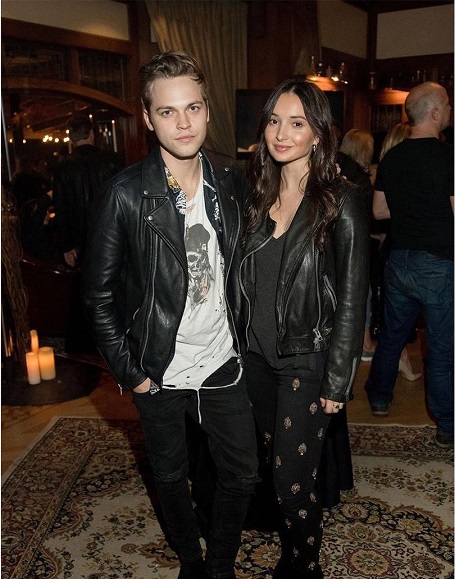 Source: Alexander Calvert, Instagram
Pin-pointing the beginning of the couple's relationship is a problem for one simple reason, the two are not connected to each other in social media now. While Calvert isn't removing all the photos of Jenna from every platform, Jenna is not following him on any of them. Their Instagram's "following" section indicates they do not follow each other.
On Twitter, Calvert is following Jenna but not the other way around. Compare the same photos of Jenna they posted on their respective accounts, the tag also seems to be removed from Jenna's photo, but not Calvert's.
Alexander Calvert vs. Jenna Berman's Instagram posts. (Jenna has not tagged alex8calvert)
Source: Alexander Calvert, Instagram
So, what's going on between the two? An interview with the 'Scream' actor on Boys by Girls, introduced Calvert as someone who "can decompress and begin to piece together again the soul that he was forced to part with under his character's influence." The next line states, "Though Alexander freely admits it is the quiet interludes that are a struggle, under the photographer's gaze, his sensitivity and groundedness are captured in its purest form." The photographer meaning Jenna, obviously.
It's probably nothing. Besides, they own a cat together, Lord Tyrion, who has his own Instagram account. And he's a star.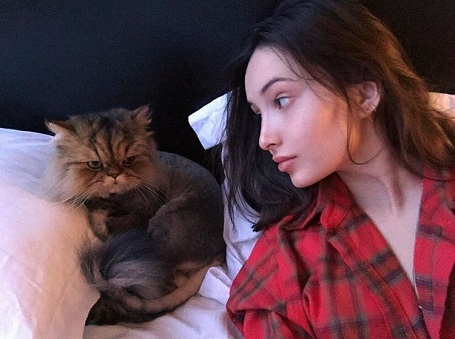 Source: The Lord Tyrion, Instagram
It is possible they are just going through some tough times together. Jenna is posting some racy pictures of her recently, and it also looks like she is taking an independent break, traveling around the world.
If we personally knew the pair, we might know if they are still together and won't break apart because of anything. All these years, they have been a power couple themselves, and it is highly unlikely they parted ways. Let's just hope.
-->