Some Facts to Know About Up-and-Coming Electronic Pop Artist Susan Darvishi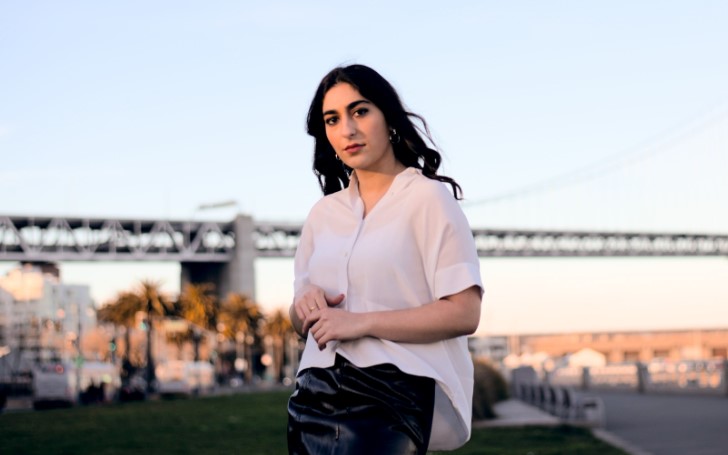 Photo Credit: Luke Chui
Edited by: Luke Chui & Knorth Studios
Here's what you should know about indie Electronic-Pop artist Susan Darvishi.
After the success of her song, "Fingers Crossed," an electronic-pop ballad, garnered nearly 70k streams on Spotify, Susan Darvishi is back with an accompanying music video dropping February 24th, 2021.
Susan, an Iranian American singer-songwriter, is influenced by the likes of Maggie Rogers and other Electronic Pop artists like Dua Lipa, Hailee Steinfeld, and Daya ("Don't Let Me Down" – The Chainsmokers).
Susan Darvishi Released Her Latest Music Video for Her single, "Fingers Crossed"
The song "Fingers Crossed" was written from Susan's experience of having to move during the height of a pandemic across the country from New York to California, and in turn, due to COVID-19, was not properly able to say goodbye to her friends before leaving.
This sentimental message is showcased in the music video showing Susan singing in front of old home videos of herself as a child. It symbolizes speaking to her inner child as well as closing that chapter of your life to move on to more exciting experiences, like moving to a new city and diving headfirst into pursuing music.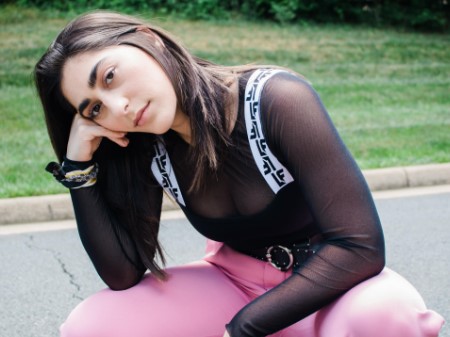 Photo Source: Susan Darvishi Instagram
February 24th, 2021 (New York, NY): Susan Darvishi has released her latest music video for her single, "Fingers Crossed." This track is to be featured on her upcoming album, 14th, and 4th, set to release in May 2021, which was written during quarantine and allowed her creativity to flow.
"Fingers Crossed" was Written by Susan and Produced by Kory Burrell
"Fingers Crossed" was written by Susan and produced by Kory Burrell with help from mastering engineer Justin Perkins at Mystery Room Mastering. The "Fingers Crossed" music video was directed by Jeffrey Dinghua Lei, and it reflects the concept of a girl reminiscing about her childhood, ready to make the next big move in her life.
Watch: Susan Darvishi - Fingers Crossed (Official Video on YouTube)
Laden with visuals of her past while bouncing back to her current self, Susan hopes that viewers are able to relate to the idea of appreciating your childhood but looking forward to the opportunities that the future holds.
"'Fingers Crossed' was inspired by my decision to leave NYC and move to CA. Even though new beginnings can be exciting, there's always that bittersweet moment when you realize that you must close one chapter in order to start a new one. This music video was shot with me singing in front of a projected collection of home videos, symbolizing that even as I move forward, I will always carry these memories with me." - Susan Darvishi
Susan Darvishi is an Iranian-American singer-songwriter currently based in the San Francisco Bay Area. Susan has been writing music since the tender age of 10, and over the years, she has always strived to create music with meaningful lyrics that can connect with people.
She officially broke onto the music scene in August 2019 with her first single, "Taste Like Summer." She has since released six singles and her debut EP, Colored Heart.
Her up-tempo pop lassos together everything from carefree electric guitar to Maggie Rogers-esque fanfare to drums-up Nintendo instrumentals. Susan's fan base continues to grow, with her recent single "Fingers Crossed" topping nearly 70k streams on Spotify.
You May Also Like: Does Korean Singer Kim Yugyeom Have a Girlfriend? Know All About It!
To know more about your favorite celebrities' lifestyle and other news, stay tuned to Glamour Fame, and don't forget to sign up for the newsletter.
-->