Sutton Stracke Reveals the Reason She Got Demoted on 'RHOBH'
Published Sat May 23 2020 By Eden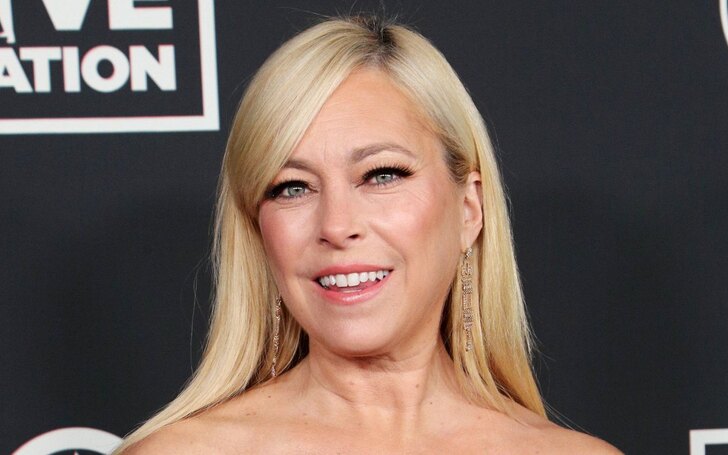 Sutton Stracke explains the reason for her 'RHOBH' demotion.
Sutton Stracke disclosed the actual reason the producers had demoted her to the "friend role" on 'The Real Housewives of Beverly Hills,' stating it had to do with her ex-husband, Christian Stracke, not approving their kids on TV.
Speaking on Kate Casey's 'Reality Life With Kate Casey' podcast, Stracke, 49 said: "My ex-husband just was adamant that they could not film with me and I totally get it. It was hard. It was a hard blow because, you know, it's exciting to do and I wanted also viewers to see me with my kids and me at home. And it's the softer side, I think, of all of us."
Watch: Why Sutton Stracke Was Demoted on 'RHOBH'
Sutton married the PIMCO managing director in 2000. The friends since childhood, Sutton and Christian, ended up divorcing in 2017. The duo shares a 17-year-old daughter, Porter, and a couple of sons, Philip,15, and James, 12.
Back in April, the reality star stated parenting three teens was "one of the parts" that prevented her from "filming as much as I would have liked" in season 10. She also noted how he she wants to be diamond-bearing member in the near future.
You Might Like: Is Lisa Vanderpump Getting Another Spin-Off Amid News She Is Leaving RHOBH?
The Bravo newcomer continued, "I mean, I think I was full-time. We filmed a lot, but there was a chunk of my life that was missing. So hopefully next season we can see that."
Earlier in the month, the reality star shed light on her kids' reaction to seeing her on TV. "You know, it's funny. The first episode I didn't watch with them. My daughter came to me the next day and says, 'Oh, I watched it on YouTube.'"
Check Out: Go Inside Sutton's Stracke's Home and Closet | The Real Housewives of Beverly Hills
Sutton added, "So I thought, 'Well, OK, if they're gonna watch it, then let's just watch it together.' So, we watched it together last week. And my son was like, 'Mommy, you're savage. Why are you so savage?'"
The Real Housewives of Beverly Hills airs every Wednesday on Bravo TV.
Visit Glamour Fame for more interesting news of your favorite celebs.
-->