Is Lisa Vanderpump Getting Another Spin-Off Amid News She Is Leaving RHOBH?
Published Wed Feb 20 2019 By David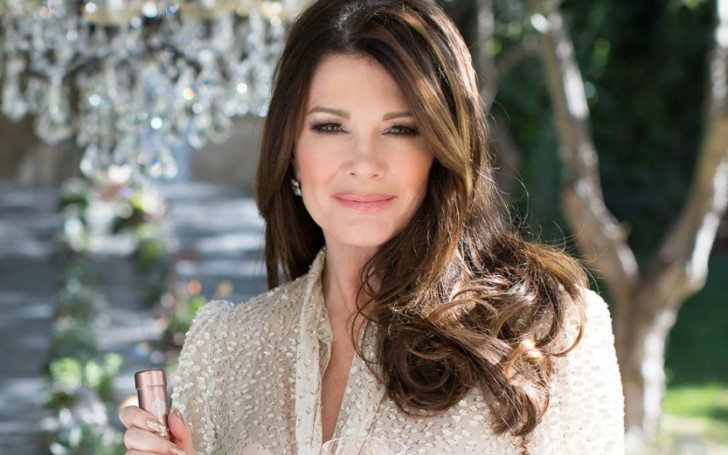 Is Lisa Vanderpump really leaving The Real Housewives of the Beverly Hills for her new spin-off series??
Some people can't just help themselves but to turn their work life screenplay out into a reality. The Real Housewives of Beverly Hills star Lisa Vanderpump sure deserves an honor on the list, if not the crown. With all of the recent off-screen dramas Vanderpump has been into, people are wondering if she really needs to go back to Beverly Hills' mansion in order to keep alive her on-screen drama?
Besides being a powerhouse lady on RHOBH, Vanderpump also has her own spinoff series, Vanderpump Rules, where the story is mainly overridden by the British star's philanthropic efforts like Vanderpump Dogs, and her four Los Angeles restaurants – PUMP, SUR, TomTom, and Villa Blanca. Recently it has been in the air, "Vanderpump is preparing to open a new hotspot in Las Vegas," which led many to believe as if the 58-year-old actor is again branching out her another junior project.
Mrs. Todd knows how to build a trademark. Currently, she is busy with her works of opening the Vanderpump Cocktail Garden at the Forum Shops inside of Caesars Palace in Las Vegas. When asked upon the issue, LVP admitted she was asked to open a new restaurant in Vegas which was an "ultimate compliment." Vanderpump added that TomTom's "brilliant design" from designer Nick Alain and her husband Ken Todd is probably what inspired her to open a spot at Caesars Palace.
Also Read: Elizabeth Hurley Looks Radiant In A Cleavage Revealing Red Tuxedo On A Recent Instagram Post
As she hires the workforce for the new business, one of the requirements is that "employees must be willing and able to appear on television or to be filmed while performing day to day job functions." This very state is what drove many to suspect the venture is, in fact, something more than just a mere subsidiary investment. So, does this really mean that another Vanderpump series is on the way?
As per the claim made by Entertainment Tonight, Vanderpump says she is yet to offer Vegas jobs to any of the SUR (Sexy Unique Restaurant) staff. The TV star also says that Scheana Marie would be a good fit because she knows the drill and has worked for her for a long time. That should be best for either side, too; recently, Marie has been only doing back and forth-mostly splitting her time between LA and Vegas.
Don't Miss: Katy Perry and Orlando Bloom Reportedly Planning "Big Engagement Party"
So this might just bring her another look-in to fuel her thunder even more. As for the current season of Vanderpump Rules, the leading lady says that the cast definitely surprises her and often has moments where she thinks "They did not do that!! Yes, they did." She explains things are like that because the friendships on the show are real and they spend a lot of time together, even when cameras aren't rolling.
Vanderpump adds that they could "actually film 24/7" because the cast is always around each other. She said they don't show their best moments – they show the worst. Then there is a whole different story going around RHOBH, where Vanderpump is famously feuding with the fellow cast and currently involved in the #poodlegate scandal. In an interview on Watch What Happens Live, Vanderpump concurred that she, in fact, thinks about leaving the show every day because she doesn't need it. Yet, for now, Lisa Vanderpump is "still there."
Recommended: Meghan Markle Cradles Black Overcoat And A Trendy Cap To New York City Ahead of a Baby Shower
New episode (season 9, episode 3) of Real Housewives of Beverly Hills is set to air Tuesday nights on Bravo, and new episode (season 7 episode 12) of Vanderpump Rules air Monday nights on the following network.
-->