Katy Perry and Orlando Bloom Reportedly Planning "Big Engagement Party"
Published Tue Feb 19 2019 By David
Orlando Bloom finally moving on with Guinness Honouree singer, Katy Perry; A grand celebration after the Big Yes from Pery to Bloom's Million Dollar Question!!
Katy Perry and her soon-to-be fiancé Orlando Bloom came along a strong storm throughout the world with their engagement. Now, the lovebirds are planning to throw a massive engagement party! After announcing their engagement last week, the 34-year-old singer and Bloom, 42, admits that they are hosting a celebratory bash.
The newly engaged couple announced a big party in honor of their relationship milestone and also that their friends and family can give their good wishes. The lovers haven't made an official announcement about wedding details yet as they are busy enjoying and celebrating their engagement.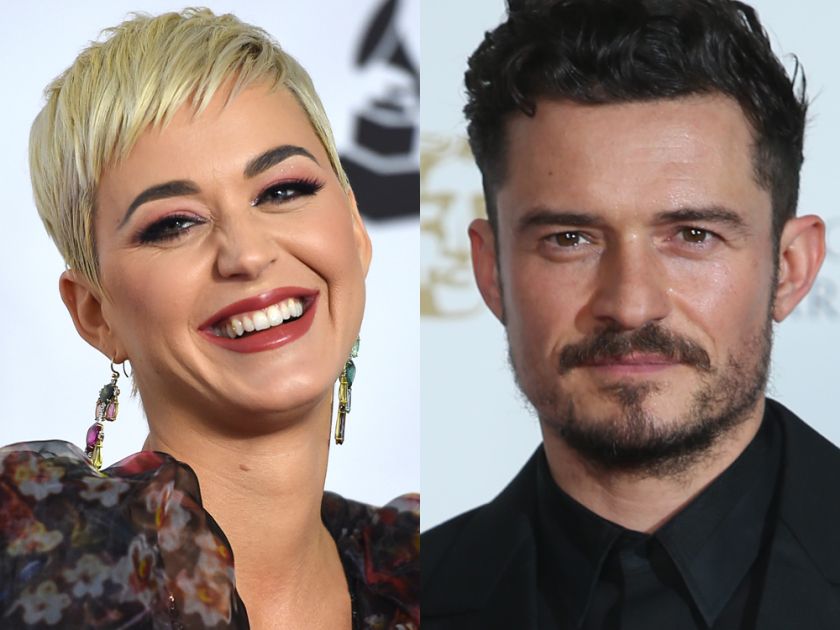 A big celebration planned ahead after Katy Perry agreed to marry Orlando Bloom

SOURCE: The Province
Nevertheless, Kate and Bloom planned a big engagement party pretty soon!. It all started after they appeared at each other's acquaintance in 2016 Golden Globes. The couple stole the after party when many who attended the after award party witnessed that the duo went flirty! Be that as it may, with various misunderstandings the couple's relationship nearly came to an end.
Don't Miss: Abbey Clancy Rocks Baby Bump In Taupe Gown At Fabulous Fund Fair In London
The lovey-dovey between the pair walked the edge after a hateful split back in 2017. All in all, they also talked about getting engaged before their break up in 2017. It clearly seems that Katy wasn't ready at that time who later on believed that Orlando is the right man for her. Even though it happened so, the pair relish beautiful romance since last year rekindling their love.
Recommended: Kim Kardashian Shows Off Her Legs In Nightwear, But Her Vintage Dress Is More Revealing
Some sources revealed that the pair indulged into romance again, after by fate meeting in a New Year party in Japan last year. Most recently, Katy and Orlando swirled up the internet after posting their engagement ring through Instagram this Saturday. Troy co-star proposed his love, Katy on Valentine's day.
View this post on Instagram
On the picture, Katy flaunts her sparkly flower-shaped ring on her wedding finger. As from some source, her love Orlando bought it as the engagement present that worths $5 million. The gossipy monks even claimed that the ring Bloom gifted her is the same as the previous one that Bloom worked on the hands of his ex-wife, Miranda Kerr.
Also Read: Lil Xan is Expecting First Child With Girlfriend Annie Smith After Noah Cyrus Breakup
Oh yes! You heard that right. Prior to getting engaged with the California-born American singer, the Pirates of the Caribbean star married his first love Miranda in 2010. Meanwhile, it's the second time for Katy too, as she walked down the aisle previously, with Comedian-actor Russel Brand, amazingly in 2010. The Teenage Dream singer, Katy called it quits on July 16, 2012, with Brand citing his unwillingness to have kids and start a sweet family.
-->