Tahiry Jose Body Transformation - The Real Truth
Published Thu Dec 19 2019 By Sea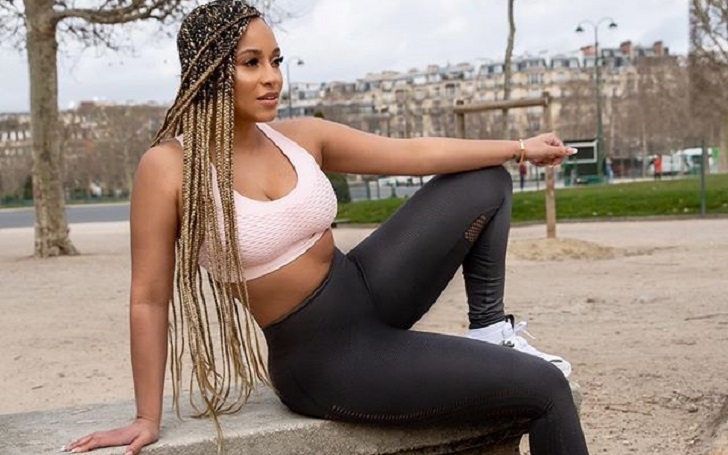 As soon as Tahiry Jose returned to 'Love & Hip Hop: New York' (season 10) for the first time since its fourth season in 2014, she made some nasty allegations. She started dating Joe Budden since 2005, and their relationship was featured on the show along with her music career.
Budden had already moved on from Jose and was dating the show's another member, Cyn Santana. That is until they broke up earlier this year. Of course, she had to come back to the show. But she is not here to stay for the entire season.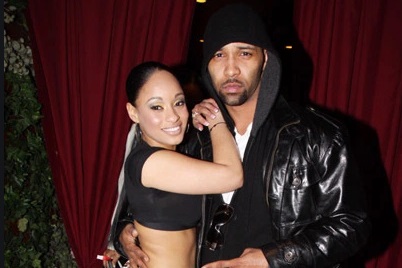 Tahiry Jose and Joe Budden once dated.
Source: Tahiry Jose, Instagram
As soon as she made her return, she exploded on the show on account of editing of one of the scenes where she was seen with Budden, insinuating they might be back together again. It was not true, and she is now blaming the editing for what the scene suggested. It showed Budden proposing her, and she said 'no'.
Jose's Been Promoting the Flat Tummy App, But Followers Don't Believe It Helped Her Booty
Since early November, she's been using the 'Flat Tummy' app in an attempt to lose weight and increase her behind volume. She's been sparsely posting photos about that probably meant to be like a before and after thing.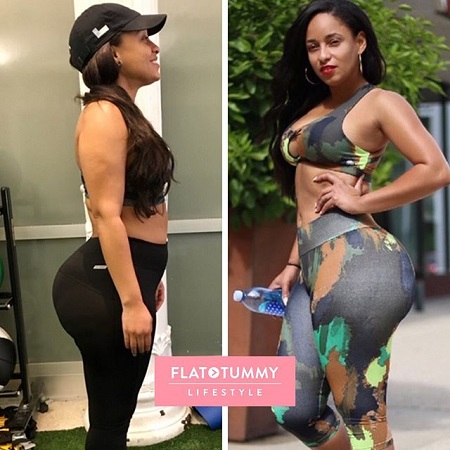 One comment alleged the photo on the right to be from 10 years ago.
Source: Tahiry Jose, Instagram
There've been little changes in her booty however. When you give a first glance at the photos, it might be convincing. But she'd had the same behind since quite a while back. Also, people suspect it might just be some kind of trick photography.
That's beside the point she wants to make though. While she did mention, "Yes, the booty gains are real," in one of such photos, the reason she's taking on the app is for her fitness journey. And 'Flat Tummy' is the first fitness app she's ever used.
The Comments
It's been a great promotion for the application as her body will obviously make other women want what she has. And the comments on her photos prove that.
While there seem to be a surprising lot of positive fans praising her body, there are some that want their's to be like her's, but couldn't. There are only a few skeptics too. The products are not the things helping people lose weight, they believe.
Mixed views in the comments; one suggesting surgery.
Source: Tahira Jose, Instagram
One comment read, "Nah Tahiry you know flat tummy tea didn't do that. We've seen you working out at the gym some for years now!"
"Why they be lieng about these teas, i was on it for 8 months lost 2 pounds😡it's sad that there are a lot of woman that are really believing the shit," another one wrote.
They do make valid points; she did try a lot of things before for fitness before. And she did do promotions stunts for all those products. Like that 'Waist Therapy' belts. Now, she has a paid partnership with 'Flat Tummy'. She obviously has to hype it up. Of course, who wouldn't?
Jose Is Embarking on a 20-Pound Weight Loss Journey for the Year 2020
The 40-year-old (yes, 40) wants to slim down a bit. But hey, fans out there, her booty shall remain the same. While everything she is doing in the past few years, it doesn't look like she needs to any more weight, if she wants to still be bootylicious. But everything indicates she wants to minimize only the waist size and nothing else.
Jose currently weighs 172 lbs and shared she wanted to lose 20 lbs in 2020. This is coming with her claim that she gets double chin when she gains a little extra pounds. But she emphasized more on the belly area, which bothers her so so much.
So, in effect, she will go through another weight loss journey (there were more) and share the journey with her social media followers. While declaring it, she also promoted body positivity, but it might have been wrong to tell people to make mistakes when young and embrace the wisdom the older age gives them. Seriously, no one suggests, "F**k the 20's all the way up...."
Check Out: The full story on Whitney Way's Weight Loss
While losing weight is an impressive ambition in all, fans are worried "she might lose them cheeks."
She Did Try Another Weight Loss Strategy Before with Another Meal Prep Company
Weight seems to be a constant headache for the musician. In 2017 too, she was looking to reduce her weight by eating a little differently so that she wouldn't gain extra pounds at all.
To give this weight loss thing a fair shot, she told #TeamTahiry in February 2017 she'd found a meal prepping company. She suggested prepping your own meal because, for her, she didn't have the time to do it herself.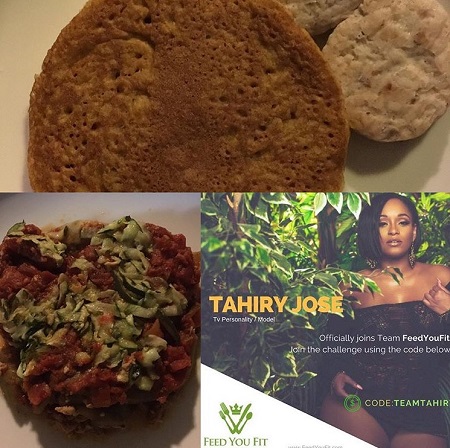 Like with 'Feed You Fit', her 2020 journey also came with a challenge for the fans.
Source: Tahiry Online
She chose 'Feed You Fit' for the journey, and as is obvious, she promoted the company via her blog. She basically teamed up with them. Whatever the agenda, that did help her weight a little.
Stay tuned and connected to GlamourFame for more Entertainment content.
-->