Tarek El Moussa Confirmed Their Love Connection And Relationship With Heather Rae Young; Check Out Their First Interview As A Couple!
Published Sat Aug 17 2019 By Sea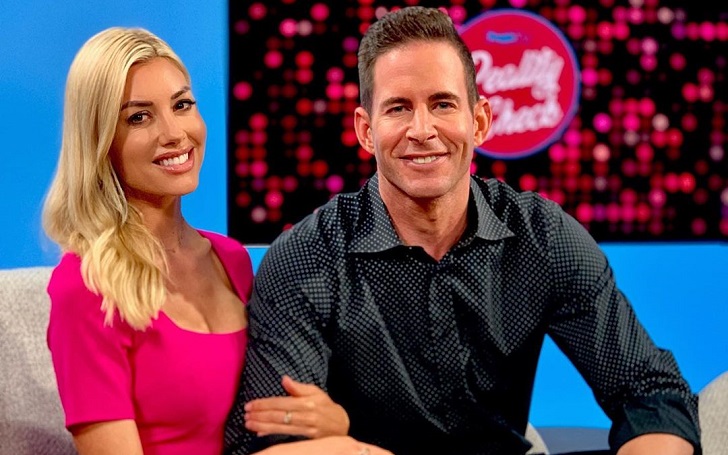 Tarek El Mousa couldn't help officiating his romantic relationship with Heather Rae Young and is going around in interviews as a certified couple. Check out their first interview as a couple!
A week ago, American TV personality Tarek El Mousa announced to the world his pride at someone like Heather Rae Young walking into his life and making him want to be a better man. The Instagram post with a lengthy message to the world was the official announcement for the beginning of their new life.
Heather's first smile was enough to dazzle the 37-year-old and "did that thing to" his tummy. We're sure it's butterflies fluttering in there. Furthermore, Heather walked into his life "out of the blue" as he never thought anyone that special would arrive in his life after the last three years.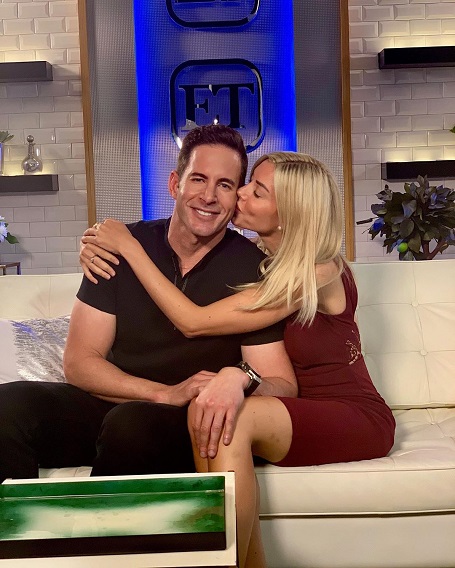 Source: Tarek El Moussa, Instagram
The caption for the three photo post read,
"❤️❤️❤️ it's official!!!! After more than 3 years on my own I'm so PROUD to say that this beautiful, sweet and talented young lady is my girlfriend!
I'll be honest and say I never thought I would meet someone special in my life after the last three years.
Then...out of the blue @heatherraeyoung walked into my life.
The first time I saw her smile she "did that thing to my tummy" and I knew right away I needed to get to know her... so I asked her out!! She said yes😎
In life you can't predict the future! I couldn't predict divorce! I couldn't predict two cancers! I couldn't predict my back injury! You just never know what tomorrow brings.
I just want to let the world know I met someone special that makes me want to be a better man :)
So let's all welcome @heatherraeyoung into my life. It's still new and we are both so excited for the future!
So tell me!! Are we a cute couple or what 🤷‍♂️😎"
There are plenty of things we can deduce from the caption. In fact, there is no need for a deduction. The 'Flip or Flop' star has explained everything to the world. It proves how in love he is with Heather.
Meanwhile, the 'Selling Sunset' star also reciprocated to Tarek's announcement with her own post on Instagram moments later. She is thankful that he honked his boat at her the first time they met, and her heart is full of smiles.
Source: Heather Rae Young, Instagram
The couple has really got it going. They were spotted kissing on a yacht at the Portofino Hotel & Marina in Redondo Beach, California on July 29. Though it was not clear what the nature of the relationship was at the moment, they looked happy together. Fast forward over a week later, and they decided to go public with it before some nasty rumors, that usually are bound to be, surface out. It seems they bonded quickly over the time as they realized it was meant to be.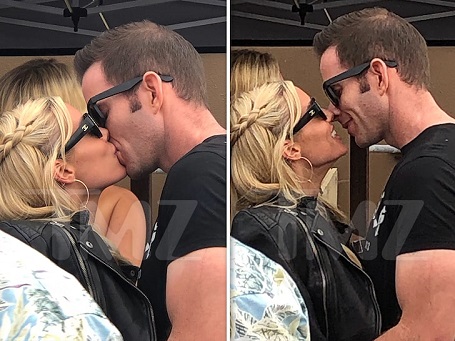 Source: TMZ
The pair decided to take one more step forward in cementing their dating life into the public by going on their first interview as a couple with People TV's 'Reality Check' on Tuesday, August 13. They can't seem to stop having fun, even on-camera.
Watch: Tarek El Moussa and Heather Rae Young's first interview as a couple
The 37-year-old reality star finalized his divorce in January 2018 from ex-wife and business partner Christina Anstead, whom he also stars with on his HGTV reality home renovation show. They share two children together and were married for seven years.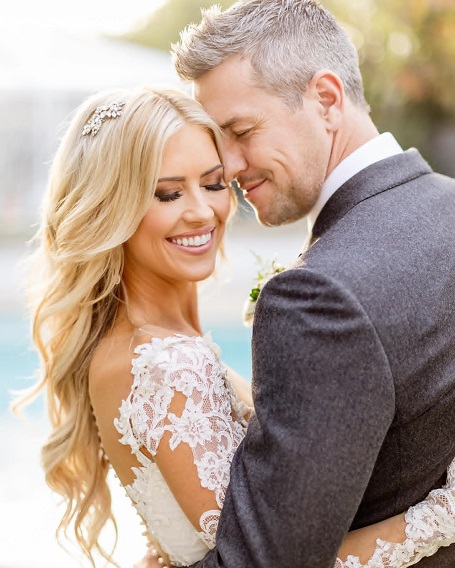 Source: Rich Lander, Chard Photo
While Christina moved on quite early as she married British TV host Ant Anstead in December 2018 (which was a surprise) and is expecting a child already, Tarek couldn't really do it and never thought he too could get someone great this quick. They still run their show despite their "irreconcilable differences" that split them and share joint custody of their children.
-->