Brett Young And His Wife,Taylor Mills Are Expecting Their First Child
Published Sun Apr 07 2019 By Sarah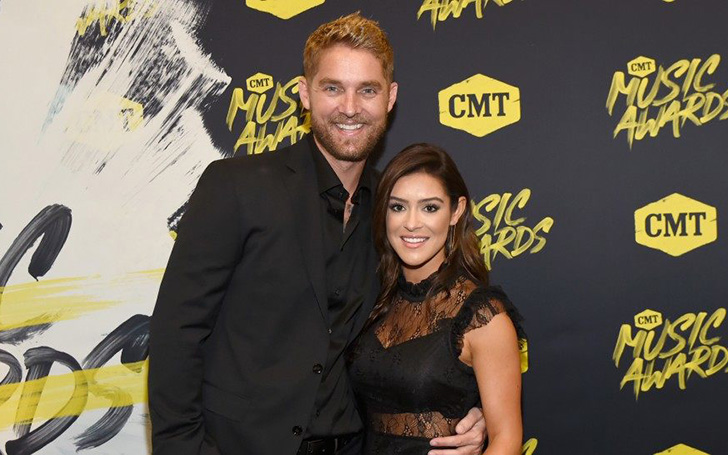 Brett Young and Taylor Mills are going to be parents.
On Saturday on 6th April 2019, country singer, Brett Young annouced he along with his wife is expecting their first kid via Instagram. He captioned the picture,
''And then we were 3 Taylor and I are absolutely over the moon to be expecting a new little angel into our family. Absolutely blessed to be starting this new chapter with my baby and our baby. Thank you to @people for help us break the news!''
According to People, the couple is ''so blessed'' by the news.
Meanwhile, Taylor Mills also posted the same picture on her Instagram with the caption,
''Baby Young is due early fall and we could not be more excited! Finding out we were expecting a little one was one of the happiest moments of my life. Feeling so blessed. I love you baby daddy @brettyoungmusic ! ♥️ Link to @People article in bio! #ForeverYoungT+B.''
The newlywed couple found out that they are becoming three in the early February after Mills took a pregnancy test ''on a whim.''
She told that she was really shocked when it read positive. She was so overwhelmed with the news and started crying. They then hugged, kissed and expressed their excitement.
See More: Gordon Ramsay and Wife Tana Became The Parents Of Their Fifth Child
According to Young's Wife, he will surely become a great father. She told,
''Brett is so good with kids - he'll be an incredible dad. I think being a father will come so naturally to him. He's kind, patient, and a good listener, but he's also a goofball and isn't afraid to have fun.''
She added,
''Family is so important to both of us, so I don't have a single doubt in my mind that he will be a very present and involved father and that our child and family will always come first.''
The pair tied the knot on 3rd November 2018 at the Bighorn Golf Club in Palm Desert, California after dating for almost a decade. Around 200 guests including their close friends and family attended their wedding.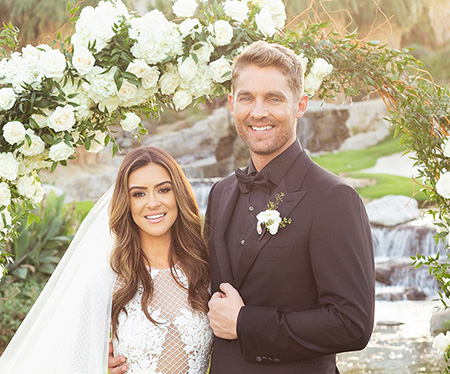 Brett Young and Taylor Mills on their wedding day.
SOURCE: People
For the honeymoon, they jetted off to St. Croix before moving their trip to Florida due to bad weather.
-->