Taylor Rapp Proposes to his Longtime Girlfriend Dani Johnson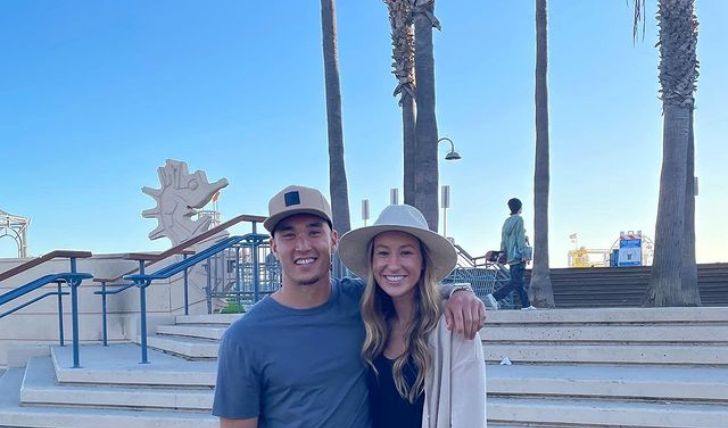 Taylor Rapp got down on his knees after winning his first Super Bowl: Complete story here!
Los Angeles Rams' Taylor Rapp set the bar for men when he got down on his knees and proposed to high school sweetheart Danielle Johnson after the Rams 23-20 victory over the Cincinnati Bengals in Super Bowl 56. Rapp, 24, walked up to SoFi Stadium, where Johnson was rooting for him, got down on his knees, and popped the question.
An emotional and partly surprised Dani responded with a yes, and as the crowd and Rapp's family cheered with enthusiasm, the couple celebrated with a hug. The Rams shared a clip of the newly-engaged couple on Twitter and wrote, "more than one ring tonight." The Rams safety and Dani have been dating long before Rapp played college football for Washington. The pair met and fell in love in Sehome High School in Bellingham, Washington.
Rapp and Dani celebrated their engagement with a hug.
Source: Access
Johnson, 23, is a native of Ashland, Oregon. She graduated from Southern Oregon University in 2019. After their surprise engagement, the pair took to their Instagram page and marked their alliance. Posting a still of their engagement, Rapp writes, "I heard it was Valentin's Day; she said yes," followed by a love and ring emojis.
Don't Miss: Matt LeBlanc Splits After 6 Years of Relationship With Aurora Mulligan.
Dani also commemorated her engagement with the NFL player and congratulated her fiance's first Super Bowl win. "World champs baby, so freaking proud of you @taylorapp, here's to an incredible season and becoming a Superbowl champion," Dani wrote while sharing a series of pictures and still from the day.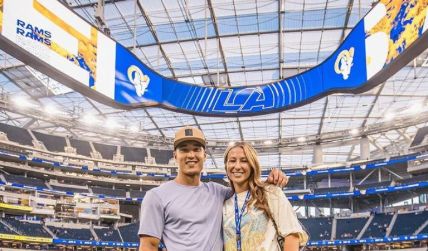 Rapp's fiance is a graduate of Southern Oregon University.
Photo Source: Instagram
Rapp, a native of Atlanta, Georgia, was the 61st pick in the 2019 NFL Draft and since has played against the Arizona Cardinals, Chicago Bears, Miami Dolphins, and New York Giants. Rapp suffered a concussion in the Rams' overtime loss to the San Francisco 49ers in week 18 of the season and hence lost three playoff games but returned for the Super Bowl, recording four solo tackles and seven total tackles in the game.
For more information and news on your favorite stars, stay connected to glamour fame.
-->