Tayshia Adams Spoke about her Break up from Zac Clark for the first time
Published Mon Dec 20 2021 By pragya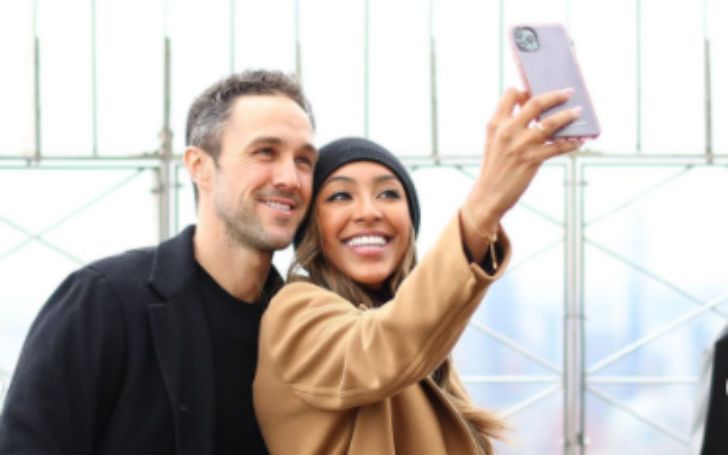 In November, Tayshia Adams Revealed The Outlets For the First Time About Her Separation From Zac Clark
An American television personality and television host, Tayshia Adams and an Addiction specialist, Zac Clark split shocked their fans. In November 2021, the lovey-dovey couple parts their ways, which was fantastic news of the time.
Lately, in November, for the very first time, Tayshia spoke about her break up with Zac on the December 6 episode of Men Tell All, as noted by TV Insider. After the co-host, Kaitlyn Bristowe noticed her missing engagement ring, and on the spot, she mentioned to Tayshia pointing on her ring hand where she stated, "All in all, all I have to say is that I'm heartbroken."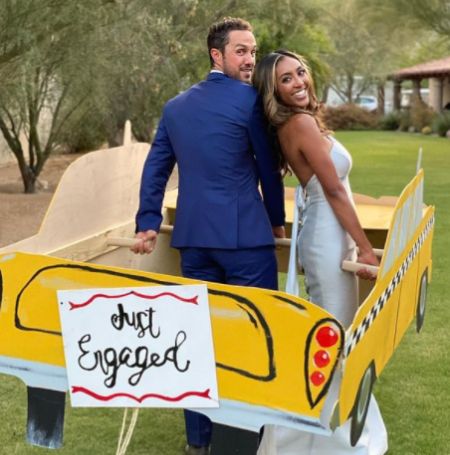 Tayshia Adams and Zac Clark ended their year-long engagement in November 2021.
Photo Source: Instagram
On the show, Tayshia continued, "But, we tried hard, and I still love him very much. And I'm not sure what the future holds," before walking off the set to take a break in the middle of the co-hosts' interview with contestant Rodney Matthews.
Recommended: Who is Kansas City Chiefs Star Patrick Mahomes' Girlfriend? Learn About His Relationship Status Here
In addition, 31 years old Blond Beauty added, "I mean, you know how it is, It's really tough." After that, Kaitlyn gave her hope saying, "It's hard, but we're here for you and want you to be happy," which was quite appreciated by Tayshia at the moment.
Tayshia added, "It was just very heavy, but I had a job to do at the same time. And so I'm really happy I was able to be surrounded by all of you guys and be supported by that. But it doesn't make any of that easier."
The couples met on the 16th season of The Bachelorette, where Zac was a contestant for the first time. Together, they thought of walking the aisle after getting to know each other better. Luckily, they exchanged rings in 2020, but, unfortunately, Tayshia and fiancé Zac officially ended their year-long engagement in November 2021.
Recommended: Dancing With The Stars Vet Jordan Fisher is Expecting First Child With Wife Ellie Woods!
Switching on the couple's Instagram, it is very hard to suspect that they really had their final goodbye because they still haven't deleted their snap there, where it seems that both of them still haven't done with each other yet. We cannot assure that it's their last and forever heartbreaking split; who knows, a miracle can happen at any time.
For more, always remember Glamour Fame for your favorite celebrity relationships updates.
-->