Teen Mom Star Jade Cline's Mother Pleaded to Bail Her Out of Jail, What Really Happened?
Published Tue Nov 12 2019 By Alice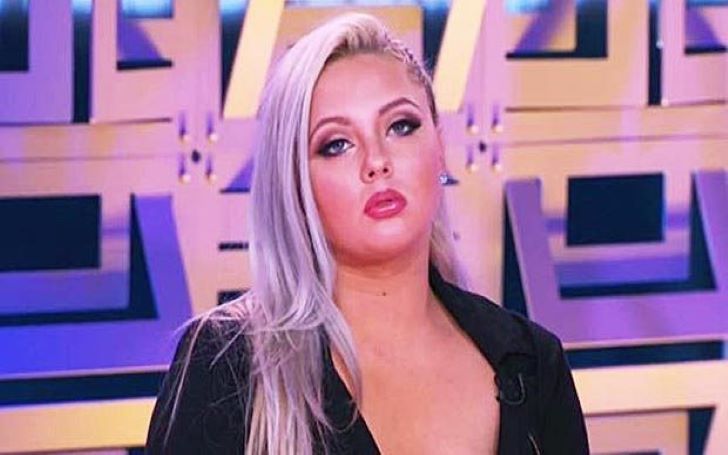 Teen Mom star Jade Cline is having a stroke of bad luck as she is stuck in a load of problems.
As viewers know, Jade Cline's mother, Christy Smith, and her stepdad, Michael Smith, are addicted to drugs, and Cline had a hard time growing up with her parents.
On the episode of last Tuesday, Cline got an unexpected and unappreciated phone call from mom, begging to bail her out from the Marion County Jail in Indiana.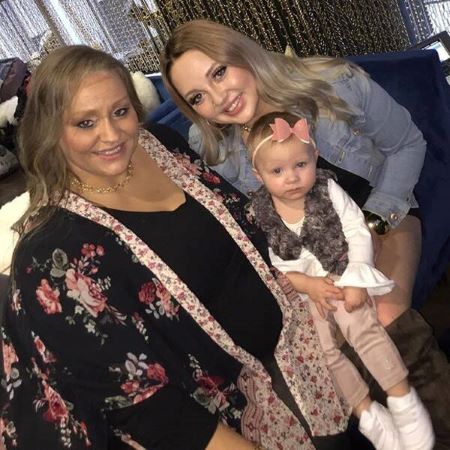 Jade Cline's mother pleader to bail her out of jail.
Source: E! News
Jade who was driving home from a day in the park with daughter Kloie, two got shocked as she said,
What the f—. You're in jail?
Smith continuously begged the MTV star to pay $500 and bail her out even though her daughter told she was in sort of that much money and promised to do whatever she could.
Christy was arrested with her husband, Smith, on methamphetamine possession charges earlier this year.
Watch: Jade's Mom Needs Her Help
This is not the first time for Micheal in jail, as he was previously charged with five counts of possession, including possession of paraphernalia, possession of methamphetamine, and possession of a controlled substance as per People.
Well, Teen Mom 2 star's life is a real mess now as she and the daughter of her father, Sean Astin are being evicted from the home for unpaid rent and are sued for $2,089.60.
According to Radar, the house must be vacated on or before October 25, 2019, by noon. Furthermore, the hearing to discuss the exact damages to be paid is set for January 7, 2020.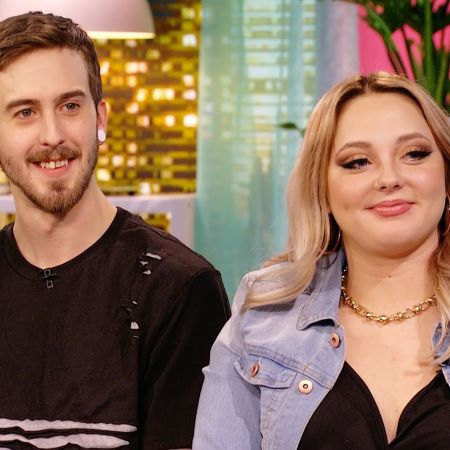 Jade Cline and Sean Astin split their ways after Sean was accused of drug addiction.
Source: Intouchweekly
Jade and Astin are having on and off a relationship after the birth of Kloie. The reality star left their home and moved into a new house with her daughter after finding positive drug result on Sean.
The 22 years old even accused Sean of harboring himself in the home with her gun. Besides, the MTV personality called the police to escort her to the house so she could obtain her belongings, fearing he would act erratically.
Meanwhile, Jade's future in the show Teen Mom 2 seems to be in jeopardy as fans are speculating Evans to rejoin the MTV show.
Watch: Everything you need to know about Jenelle Evans and David Eason's split
What's worse, Cline is even being compared to controversial Teen Mom alum Farrah Abraham. This stems after her recent social media post where she partnered with Vush to sell adult sex toys. She write
Hey guys! I'll be partnering with [Vush] this week to put together an amazing giveaway bundle to one of my followers! Stay tuned! Will be posting the giveaway and how to enter this week on my page.
Cline came to the show following Evans' firing after her husband, David Eason, shot and killed their family dog for nipping at 2-year-old daughter Ensley.
And now, the former reality star has left Eason with her kids and is planning to divorce him. She even got the restraining order against David after accusing him of domestic violence and child abuse.
Stay updated with GlamourFame for more Entertainment celebrity news and gossips.
-->