Teen Mom OG - Amber Portwood Claims Andrew Glennon Deserved It After She Admits To Hitting Her Boyfriend in 3rd Leaked Audio
Published Fri Sep 20 2019 By Sea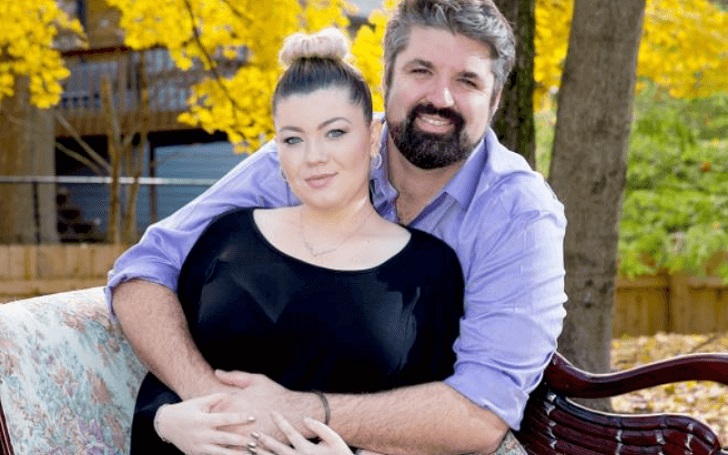 Amber Portwood accepts the allegations made against her as a third audio clip was released and claims he deserved it.
So, in the past week, proofs of why 'Teen Mom OG' participant, Amber Portwood, was quite a violent person were made public by the audio clips recorded during her breakdowns. The first two clips released last Friday revealed she threatened to kill her boyfriend, Andrew Glennon, twice.
Now, another clip is released, a third one, in which Portwood claims he deserved what he got and used the r-word to define him. Along with accusing him of various things, she also admits hitting him several times, then gives him a slap and threatens to end his life.
Portwood allegedly used the R-word on Glennon.
Source: Teen Mom OG, MTV
The clip received by Katie Joy of the YouTube channel, 'Without a Crystal Ball', is the aftermath of the fight between Portwood and Glennon as she allegedly punched him on his face to give him a bloody nose outside her 10-year-old daughter, Leah's elementary school. It was in August 2018, around the couple's one-year anniversary. Glennon was upset of getting attacked earlier and claims he was quiet because she told him to.
"I was quiet when you first told me to be quiet, but you keep yelling," the man says as the woman replies in a mocking tone, "Is it because my fat f**king mouth can't deal with this? You're a motherf**king joke, dude! That's not what happened! NO, IT'S NOT, you f**king old man! No, the f**k it's not! No, it's not you f**king senile b**ch!"
The fight uproars as the woman allege the man to be a liar and that he hit himself. The man defends himself and asks if she likes to hit people. Then the woman finally admits to hitting him by claiming that he didn't shut his mouth. Then there comes the 're**rd' word from the woman's mouth.
Supposedly, it was after coming back from Leah's elementary school that the events occurred.
Source: Twitter
As the woman continues to scream, she accuses him of not working his whole life, which is funny since he was a crew member of 'Marriage Boot Camp' when she was on the show.
This time again, their one-year-old toddler, James is there with them inside the car, and Glennon doesn't want anything rough going on with him there. Still, the woman doesn't stop. She continues to blame him and claims he deserved everything he got, while still mockingly speaking.
"You deserved exactly what you got! In fact, you deserve way more than that, honey! You speak to me in an ignorant f**king ridiculous tone… nobody cares what's coming out of your f**king mouth. You're lying, you re**rd. You can't keep saying the same sh*t it doesn't make it true.. YOU did it. You kept f**king going, you f**king re**rd!"
Before he was quiet following Portwood's words, Glennon was wailing over his bleeding face. She again screams at him for crying out before, and he defends with the case of his face. Then she kicks him out of the house while offering medical expenses just to leave the house.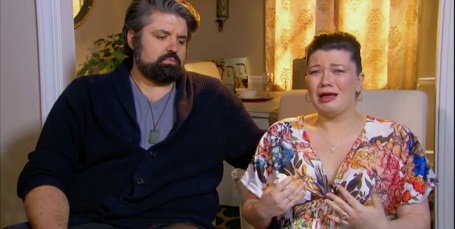 No matter he says, Glennon continues to be called a liar by Portwood.
Source: MTV
Just when things couldn't get worse, threatening words come out of the woman's mouth. She is alleged to continuously hit him while the man denies it all. 'In her head, she did think he deserved it.' Then, she clearly admits hitting him outside the elementary school while claiming it was more of a backhand slap than a punch. "Yeah, I did. I did. So shut your f**king mouth."
On course of the brawl, she admits she was violent with Leah's father, Gary Shirley. "I sure did," she says. She was arrested for the allegations and spent time in prison for that.
Watch: The Third Leaked Audio Clip from the Alleged Portwood-Glennon Brawl
Glennon hasn't come forward to speak publicly about the audio clips, but he did reply to comments on his posts related to the topics and claimed that she is the one that needs serious help.
All these clips were released, but we can't independently verify their authenticity. If, however, the woman in the clip is Portwood, it certainly isn't a decent image for her as she denies everything that she did.
The 29-year-old was finally arrested on July 5 for domestic battery after allegedly chasing Glennon with a machete, and he filed for the custody of James. Ex Matt Bier also came forward with his claims against Portwood, while Shirley still thought she was a good mother until a month ago.
All this proof still stands (to be true), but Portwood still gets support from her co-stars and more. Although, she isn't reported to be fired from the show yet.
Stay tuned and connected for more Entertainment news from Glamour Fame.
-->