Andrew Glennon Makes The Scariest Revelation Yet About His Wife Amber Portwood Involving The Well-Being Of Their Son James
Published Mon Sep 16 2019 By Sea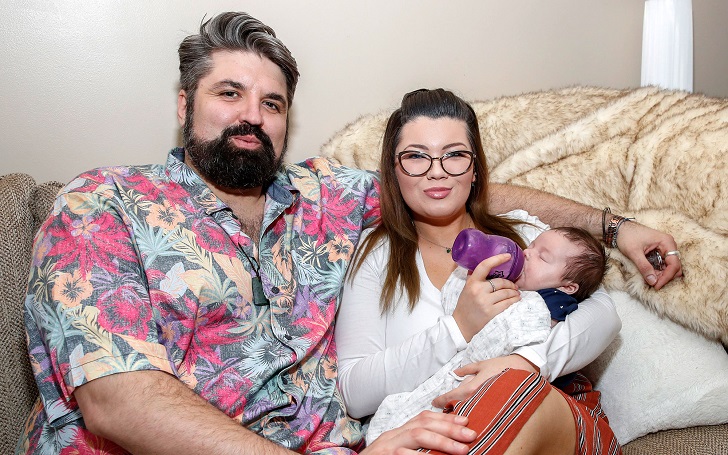 After a couple of audiotapes of the brawls between Amber Portwood and Andrew Glennon were leaked, Glennon revealed that she threatened to kill him and their son, twice.
The whole mess surrounding Amber Portwood's machete incident with ex Andrew Glennon will eat at you, especially as it is particularly difficult to tell if she is a good person or not. Every time, an issue comes up relating her, we see another side of her from the one we knew in her last story.
Recently, a bunch of audiotapes was released that was recorded during a couple of their fights with their son, James, also involved in the scene. It was revealed that the night of the arrest on June 5 was not the first time she was abusive to Glennon and James. We got to hear many nasty conversations during the brawls, and as those audio clips were made public on social media, Glennon also came forward to comment on the situations and reply to the responders on the post.
Andrew Glennon claims Portwood threatened her and their son James twice.
Source: Teen Mom OG, MTV
On why he made those recordings in the first place, Glennon jumped in to explain how he decided on it — after Portwood made some "very REAL and very scary death threats" to him, herself and James. He also claimed the morning that she got arrested was "as serious as it could ever have gotten."
When one of Portwood's supporter claimed he could've done something to avoid James from getting caught in the mess or else something horrible would be in the news, he made something clear. "That real threat was verbalized twice. Her talk of suicide must be taken seriously. I do not know why people in her team aren't more honest with her. She needs help."
With this statement, he may have indicated Portwood threatened to remove James from the scene completely. The audio recordings also insinuated similar things. Like, she thought she was tricked into having the baby since she wanted to have one only when she turned 32.
The second recording, aside from the one that made Glennon call the cops on her, was from way back on Christmas last year when she allegedly said she was going to tell James how crappy his dad was. And Glennon responded that she should tell him how she didn't even want her. Then, she was heard beating him up while he was holding James.
Both the times, Glennon was holding James when Portwood attacked him.
Source: Andrew Glennon, Instagram
Portwood was charged with one count of domestic battery, criminal recklessness with a deadly weapon and domestic battery in the presence of a child for the incident in July. She denied the pills and the machete accusations but admitted she threw a shoe at him, while he was holding their son.
Soon after the arrest on July 9, Glennon filed for sole legal and physical custody of James, and Portwood was only granted supervised visits. He later filed for complete custody of James afterward too.
Regarding the 'she needs help' part, Portwood previously admitted to the 'Teen Mom OG' fans about her bipolar disorder and needing medications for her mental health. Maybe her actions were momentary relapses, but it's still a question if James should be around her too often.
James may not be safe from Portwood, but should he be completely removed from her life?
Source: MEGA
The 29-year-old had a similar incident with her ex Gary Shirley, with whom she has a ten-year-old daughter, Leah. Despite it all, he continued to support her for this incident and claimed her to be a good mother.
Of course, she was also trying to better herself and kept confessing her problems often, and she got support from the show as well. She cried in front of the camera when she was talking to a therapist on the show, and well, she hasn't been involved in so much negativity right now. Others are also supporting her.
The past is gnawing at her again, and surely she regrets doing all the horrible things (if the alleged ones are true as well). But she just called him a liar a couple of weeks ago, so we're not absolutely sure what to think. After hearing the audiotapes already, it would be difficult to believe he framed her for the incident. We can't easily wrap our head around it all.
-->