Texas Chainsaw Massacre Reboot will Feature 60 Year Old Version of Leatherface
Published Thu May 07 2020 By Eden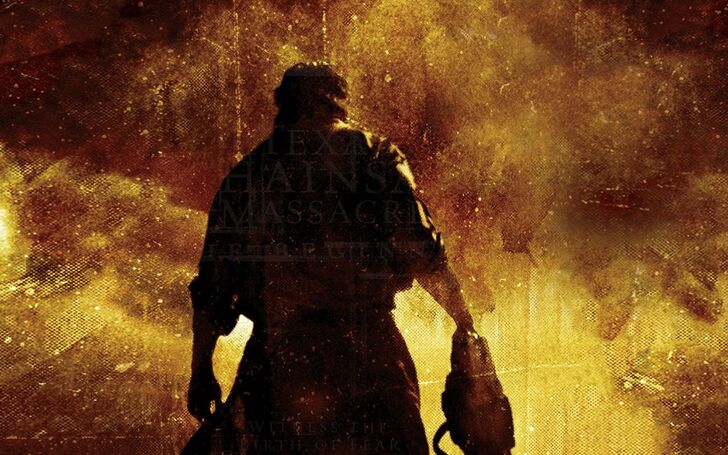 Leatherface will be back!
As you're aware by now, Legendary signed a contract earlier this year that will see Ryan and Andy Tohill get behind the camera to revive 'The Texas Chainsaw Massacre.' We couldn't be more excited for what's in store.
With a screenplay by Chris Thomas Devlin, and Fede Alvarez and Rodolfo Sayagues from 'Bad Hombre' serving as producers, we've been told this unique take on the classic horror series shall offer us "exactly what the fans want," as the Tohill brothers go back to the epicenter of Leatherface and his bloodthirsty kin.
However, due to the fact that it will star a 60-year-old iteration of the infamous chainsaw carrying psychopath, it shall be slightly different from what we've been accustomed to.
Watch: Leatherface Evolution in Movies (The Texas Chainsaw Massacre)
The latest rendition will show us a Leatherface that gets caught up with age, because he's reported to be 60 when the plot takes place, as per The Illuminerdi.
The character's also described as having a "large build." He is not a bodybuilder, and may also be quite fat. He wears quite closely tailored church clothes too.
But that's not it, because the part is also obviously a non-speaking one, with the character voicing himself predominantly with groaning noises ranging from a hurling belly laugh to a pig-like squeal. Now that's pretty intriguing, to say the least.
You Might Like: The Saw Franchise Is Getting A "Darker" Reboot With Eight Movies Lined Up!
As we all know, Leatherface is a central character in 'The Texas Chainsaw Massacre' franchise of horror films and spin-offs produced by Kim Henkel and Tobe Hooper. In addition to his crazy enigmatic family, he sports masks made of human skin (hence his name) and specializes in murder and cannibalism.
In 1974, Leatherface featured in the original movie as well as in its six following continuations and the remake. Wisconsin killer Ed Gein, who wore a human skin mask, was allegedly the model for elements in the original film. Regardless of his appearance in both films, Leatherface is deemed the franchise's main villain, although he takes instructions from his older family members.
Check Out: Leatherface's Backstory Explained
Unfortunately, the casting news is yet to be announced for Leatherface or for the rest of the characters in the movie. However, with proceedings starting to heat up now, we believe it's only a matter of time before we discover who's going to step in front of the spotlight on the next edition of Texas Chainsaw Massacre.
For now, fingers crossed this will work out stronger than the last few attempts of the franchise.
Visit Glamour Fame for more interesting news of your favorite movies.
-->