Thanos is Officially the Most Popular Movie Villain in the World
Published Wed May 20 2020 By Eden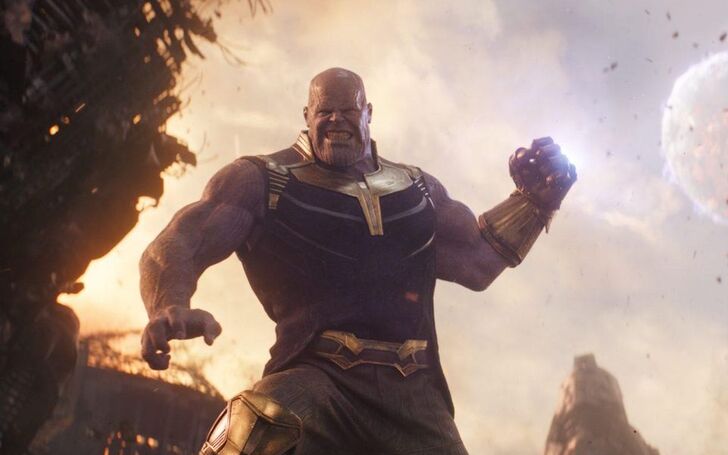 Thanos is miles clear of other movie villains.
The MCU built up the hype around Thanos for a decade before we finally saw him in a significant role in 2018's Avengers: Infinity War. Prior to the film, he didn't seem to be such a huge deal, with his few cameo appearances portraying him as a bland purple-skinned space dictator. And, let's face it, it's sort of a ripoff of DC's Darkseid.
Despite some suspense, Thanos was essentially the lead character in Infinity War, with Josh Brolin's success paired with the jaw-dropping CGI to create a compelling antagonist. Thanos was so incredibly charming that he managed to successfully brainwash a strong minority of fans that wiping out half of the universe was a brilliant idea.
Watch: Thanos Vs Thor - Fight Scene - Thanos Snaps His Fingers - Avengers Infinity War (2018) Movie CLIP HD
The excellence of the character doesn't make it particularly surprising that he's now the cream at the top among the 50 of the most infamous film villains. A new analysis by Topp Casino Bonus extracted the worst of the movies from a mix of the Tomatometer ratings of their videos and the number of occasions they've been looked for on Google and Wikipedia. Unsurprisingly, Thanos is streets ahead in this metric with a score of 81.05 points.
You Might Like: Not So X-cellent! MCU Fans PIssed Off By Latest X-Men News!
The top five include Darth Vader with 69.2, Joker with 66.57, Lord Voldemort with 49.96, and Kylo Ren with 48.45. Moving down the ranking, there are still some surprising results, with names you would not anticipate, including Shrek's Lord Farquaad at number 10, Hades of Hercules being the top-rated Disney villain, and Slimer of Ghostbusters rounding out the ranking at 50.
Check Out: Thor & Iron man & Captain Vs Thanos - Avengers Endgame
Thanos, however, may not be the top of the pack forever. His journey appears to be finished in the MCU, so expect his prominence to diminish over time. In the meantime, villains like the Joker (and even Darth Vader) will continue to star in new films. But, right now, at least, Thanos remains safely on top of the list, and Marvel Studios, ILM, and Josh Brolin should pat themselves on the back to do a really nice job.
Visit Glamour Fame for more interesting news of your favorite movies.
-->